Facebook Messenger partnered with Dr. Papadopoulos to help users maintain emotional well-being through Messenger's privacy features.
As we increasingly move our social interactions to the online space, Messenger has partnered with expert psychologist Dr. Linda Papadopoulos to provide guidance and better protect us from the sometimes overwhelming virtual interactions we all face.
Dr. Papadopoulos, who hosted the TV series My Naked Secret on the Discovery Fit & Health channel, puts forward a 'decision tree' that guides Messenger users in making good use of Facebook's privacy features to build better, healthier relationships through online interactions – while prioritizing their self-care.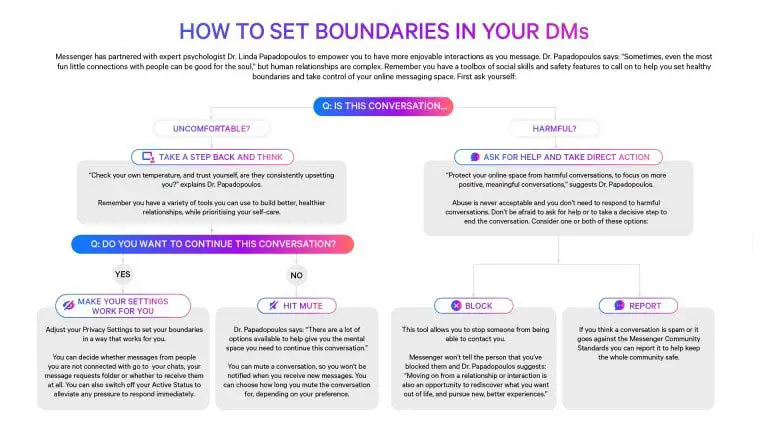 In addition, her list of suggestions revolves around taking steps to set healthy boundaries, taking control of your online messaging space, and have more meaningful interactions in your chats and DMs.
Protect your Boundaries
When it comes to setting boundaries, Dr. Papadopoulos sees platforms like Messenger as more advantageous than IRL communications because they allow us to pre-emptively think about pressure points in our relationships and take action via tools to help us navigate tricky online interactions.
Messenger offers a host of privacy features through which users can be in control. The use of these tools is essential in a fast-paced online world where notifications can pile up.
"When it comes to setting boundaries, the earlier, the better," Dr. Papadopoulos explains. "Everyone is entitled to set boundaries and to ask for them to be respected." Here are some practical tips to take control of your mental and emotional self-care when using Messenger:
Switch off your 'last active' status to alleviate any pressure or expectations for you to respond immediately
Change your delivery controls to decide who goes to your Message Request folder and who can't message you at all
If you're added to a group chat, lay some ground rules early on, like how often you will participate in the discussion or the kind of topics you are comfortable discussing with the group.
Mute a conversation to prevent receiving notifications about new messages
Move a conversation to your archives
Stay in Control
Dr. Papadopoulos encourages users on DMs to regularly check their emotional 'temperature' and pay attention to early warning signs of anxiety associated with interacting with specific users. "If you feel a bit worse about yourself every time you speak to a certain person – or if even thinking about speaking to that person makes you feel anxious – that's a huge red flag."
When this happens, you should take action to reaffirm boundaries and report a message if you think it goes against the Messenger Community Standards. Alternatively, block a contact so they will no longer be able to reach you at all.
With either option, Messenger won't notify the blocked or reported person about the action you have taken.
Enjoy the Conversations that Make you Happy.
Finally, Dr. Papadopoulos reminds us to nurture relationships that lead to more meaningful, more enjoyable online experiences.
To do this, it is primordial that users define what 'meaningful interactions' are to them. "What is emotionally nourishing for you? Sometimes, even the most mundane little interactions can be good for the soul. During the pandemic, I enjoyed video calling my Mum so we could cook together virtually. So, get creative with how you connect with the people you care about online."
To find out more about Facebook's privacy features, you can check out the Privacy and Safety Hub.
---
You might also like
---
More from Facebook
---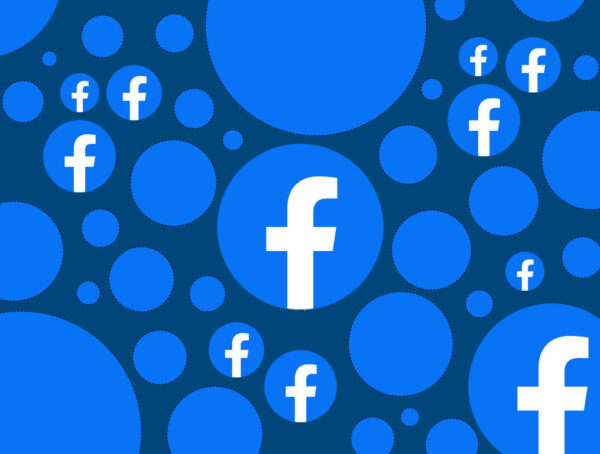 Facebook is introducing new "show more" and "show less" controls to let you adjust what you want to see on …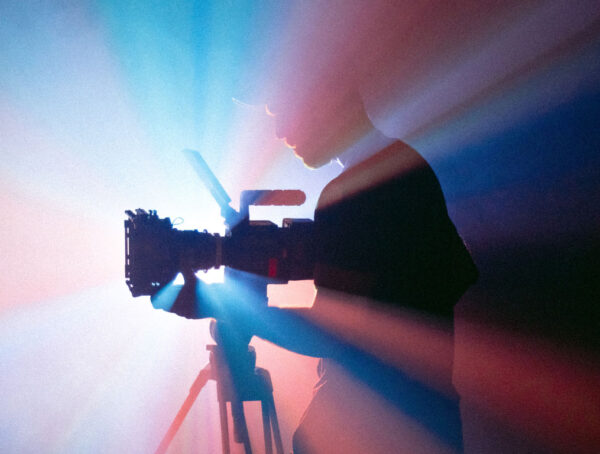 Meta has introduced the Facebook Reels API, a solution allowing developers to build a 'share to reels' option into their …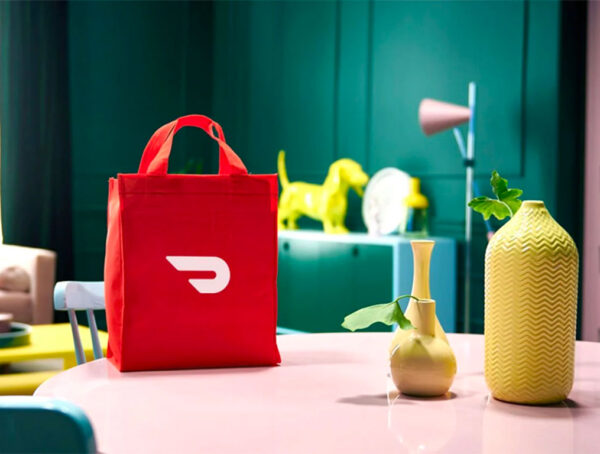 DoorDash is partnering with Meta to pilot Facebook Marketplace deliveries across multiple cities in the U.S. Drivers will only transport items …