Forget your phone and start posting on Instagram directly from your laptop (or desktop) thanks to this easy hack.
No matter how big the screens of our phones have become, there is nothing like the comfort of using a laptop. Just imagine how much easier it can be to type in your captions, or add the right hashtags, using your laptop's keyboard instead of that tiny little touch keyboard on your phone.
There's one problem, however: Instagram for web does not let you post photos, right?
Wrong. There is an easy way to "hack" your browser so that it lets you post photos and videos directly from your laptop. Note that this hack works best on Safari (for both Mac and PC computers) but can also be done on Google Chrome.
How to post on Instagram from Safari on your laptop
Step 1 – Open Safari and make sure you have Developer Tools available.
If you don't see the Develop menu in the menu bar, choose Safari > Preferences, click Advanced, then select "Show Develop menu in menu bar".
Step 2 – Click on "Develop" in the top menu bar, then "User Agent" and "Safari – iOS – iPhone"
This automatically tells Safari to show any website as they would be shown on an iPhone. The magic here, is that Instagram's responsive code will then believe you actually are on an iPhone and unlock all the iOS app features
And that's it! It is THAT easy.
Not only this hack will let you post photos (.jpg) and edit your captions, it will also allow you to search and add hashtags, tag other users and even add the location on your post (for this last one, you will have to enable location sharing from your computer.) But it also makes it much easier to engage with your community, i.e. like and reply to comments.
You can do it with Google Chrome too
This hack also works on Google Chrome, but it's a bit more complicated.
On Chrome, click on "View" then"Developer" and "Developer Tools." From there choose "Toggle device toolbar" (Top left corner of the Developer Tools window, or CMD + SHIFT + M on a Mac) and then select "iPhone" in the "Responsive" drop-down. But there is one extra step for Chrome: you will have to reload your page with the Developer Tools open.
So now, you can forget about your phone and get professional about your Instagram marketing.
Don't be selfish now, share this easy hack with your friends.
---
You might also like
---
More from Instagram
---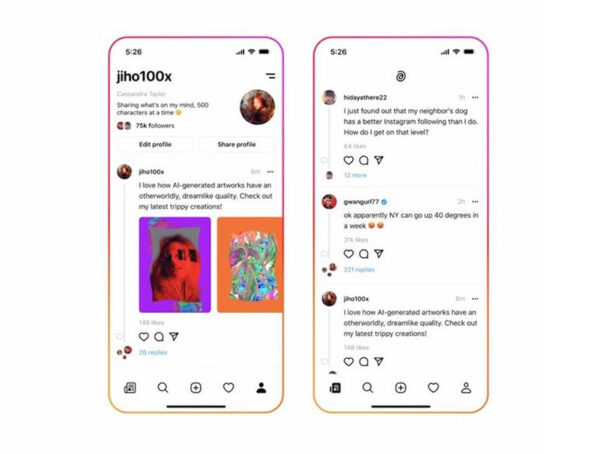 Instagram's rumored text-based Twitter competitor still does not have a name, but now we know what it might look like. The …