Find out how you can change the Instagram app icon on your phone, as part of the app's 10th-anniversary celebrations.
Instagram's current logo was released in May 2016, almost 6 years after the app was launched on October 6, 2010. It's hard to believe, but Instagram is already 10 years old. And while the app has seen numerous updates and upgrades across its short history, it's the evolution of its logo that the company chose to focus on to celebrate its anniversary with users.
Since its inception, Instagram – which was known as "codename" prior to launch – has been through four iterations of its app icon. The original version was shortlived: it was replaced only three weeks after launch! Then came the famous "Classic" logo with its rainbow ribbon, which was also slightly updated less than a year after its release. Finally, in May 2016, Instagram replaced its app icon once more with a bright orange-to-purple gradient.
And starting today, and for the whole month of October, Instagram invites you to revisit its graphic history and choose the logo you want to use on your phone as an app icon. The original, classic, and current logos are available of course, but so are eight other versions of the current app icon, ranging from very dark,  to Aurora (green) and Sunrise (orange), as well as a beautiful 'Pride' edition.
This special treat is kind of an easter egg, however. It is not immediately accessible as it is hidden within your Settings. To access it, head over to your Instagram profile, tap on the hamburger menu, select Settings, and then scroll down to unlock the feature.
Here is a short video to help you:
https://twitter.com/Geoffdx/status/1313647633236471808
So, which one will be yours?
---
You might also like
---
More from Instagram
---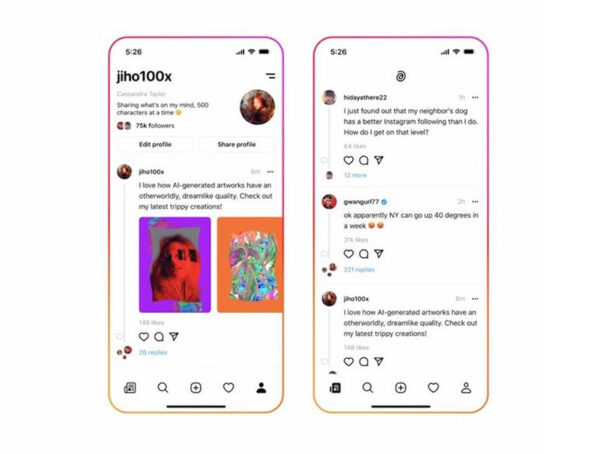 Instagram's rumored text-based Twitter competitor still does not have a name, but now we know what it might look like. The …