Google has announced the rebranding of G Suite as Google Workspace, offering a new user experience, brand identity, and new features.
With the world of work changing rapidly due to the ongoing COVID-19 pandemic, workplaces are no longer just physical spaces that we commute to. They are increasingly virtual, as are the interactions we have with our coworkers and clients.
"Office workers no longer have impromptu discussions at the coffee machine or while walking to meetings together, and instead have turned their homes into workspaces," explains Javier Soltero, VP, and GM of Google Workspace. "Frontline workers, from builders on a construction site to delivery specialists keeping critical supply chains moving, are turning to their phones to help get their jobs done. While doctors treating patients and local government agencies engaging with their communities are accelerating how they can use technology to deliver their services."
As a result of this massive shift, Google is rebranding its G Suite as Google Workspace – the one place that includes all the productivity apps you need to work, communicate and collaborate – Gmail, Calendar, Drive, Docs, Sheets, Slides, Meet, and others.
With the new name, Google is also introducing a new user experience with many new features coming soon.
Earlier this year, Google announced the unification of chat, email, voice and video calling, content management, and collaboration, allowing employees access to everything they need to work – all in one place. All paying customers of G Suite (now Google Workspace) have access to this.
New Features
In the next few months, Google will also open up the new user experience to consumers – to let them set up things like neighborhood groups, manage their family budgets, or plan celebrations with tools like Gmail, Chat, Meet, Docs, and Tasks.
Soon, users will also be able to dynamically create and collaborate on documents with other guests within a Chat room. This makes it a lot easier to share content with others outside your organization and work with them directly.
Other new features include the ability to preview linked files without opening a separate tab in Docs, Sheets, and Slides. This means less time spent between apps. When you @mention someone else in a document, a smart chip will show their contact details (including for those outside your organization) to provide further context. It also suggests actions like adding the person to Contacts or reaching out via email, chat, or video.
Also, following the launch of Meet picture-in-picture in Gmail and Chat last July, Google will soon roll out Meet picture-in-picture to Docs, Sheets, and Slides, as well.
New Brand Identity
The new brand identity reflects a "more connected, helpful, and flexible experience," and in the next few weeks, users will be able to see new four-color icons for Gmail, Drive, Calendar, Meet, Docs, Sheets, and Slides.
Google Workspace is also being added to education and nonprofit customers in the next few months. Education customers will still be able to access tools through G Suite for Education, which includes Classroom, Assignments, Gmail, Calendar, Drive, Docs, Sheets, Slides, and Meet. Furthermore, G Suite for Nonprofits will still be available to eligible organizations through the Google for Nonprofits program.
---
You might also like
---
More from Google
---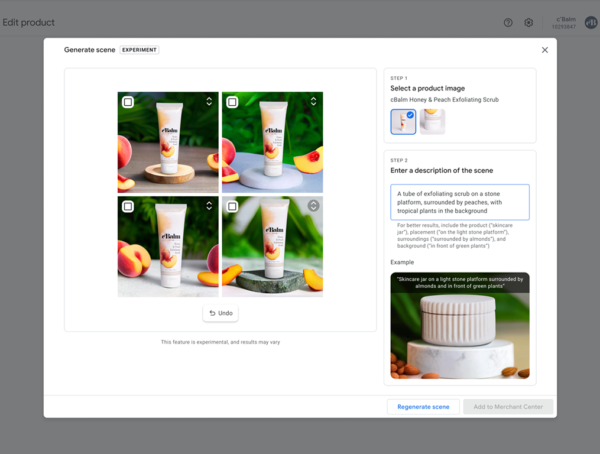 Google is launching Product Studio, a new tool that lets merchants create product imagery for free, using generative AI. Google Product …