A recent study finds that TikTok has a huge influence on the music industry, and even has the power to determine top charts and unexpectedly propel the previously unknown to fame.
UK-based price comparison service, Uswitch, has released a study calculating the impact of TikTok sounds on artists' revenue, social media following, and the music industry as a whole. Among others, the study suggests that artists' earnings and following are boosted significantly as a direct result of TikTok users' viral videos.
For example, since its release in October 2020, Popp Hunna's "Adderall (Corvette)" has soundtracked 27.1 million videos and has generated $35,087 for the artist in the past 90 days alone. The viral #WAPchallenge, popular all throughout last summer, helped Cardy B increase her Spotify followers by over 400,000 in just 28 days.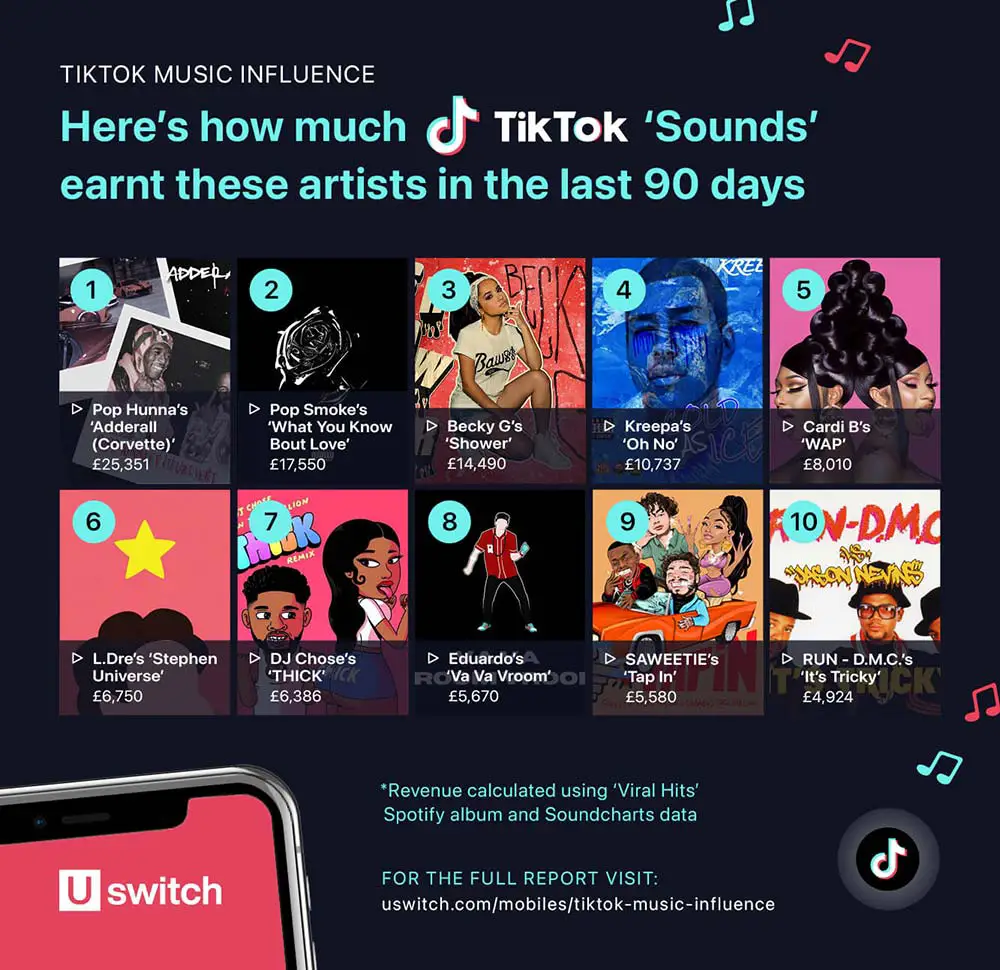 One of the latest great comebacks of old classics is "Dreams" – a song from Fleetwood Mac's 1977 album "Rumors" – which was recently made popular again by TikTok user Nathan Apodaca's (aka 420doggface208) recent video. 44 years after it was originally released, the song is on the Hot 100 chart again.
The above shows that parameters determining an artist's success have now shifted, and how well a song performs on TikTok can actually make a significant difference.
Compared to other platforms, TikTok makes it easy for anybody to create videos and go viral. Its 689 million monthly users enjoy free access to music tracks and visual effects. Video content is met by algorithm-based incentives to duets and an addictive viewing format. This combination of features has created a popularity machine for artists, new and old alike, established or aspiring.
"TikTok is changing the way Gen-Z listens to music," explains Rehan Ali, mobiles expert at Uswitch. "It's also given new and established artists alike another platform to promote their songs."
Sounds that are easy, engaging, creative, and fun to be visually acted upon, duetted, challenged, and shared – can easily propel tracks to success, regardless of their age or genre – or the popularity of the artist. A characteristic example is the #SeaShanty craze that has landed Nathan Evans (an otherwise unknown folk singer), and his 19th-century sea-shanty "Wellerman" a record deal, and a series of TV appearances.
The disruptive nature of TikTok's format makes it hard to predict the next big trend – even for top industry experts.
TikTok has recently expanded its music repertoire to include licensed music from Warner Music, Sony, and – more recently – Universal Music.
While the big labels will obviously benefit from the licensing agreement with TikTok, pandemic-hit artists are not entirely the direct beneficiaries of these changes considering the commissions to be paid to the platform and the record companies.
The Musician's Union estimates the artist ultimately makes around 10-15% of the total profit generated from TikTok.
The trend also raises the question of whether the record industry is still as useful in promoting artists, as it was pre-COVID or pre-TikTok. One thing is for sure: TikTok and its creative video format are here to stay and it has the ability to change the music industry forever.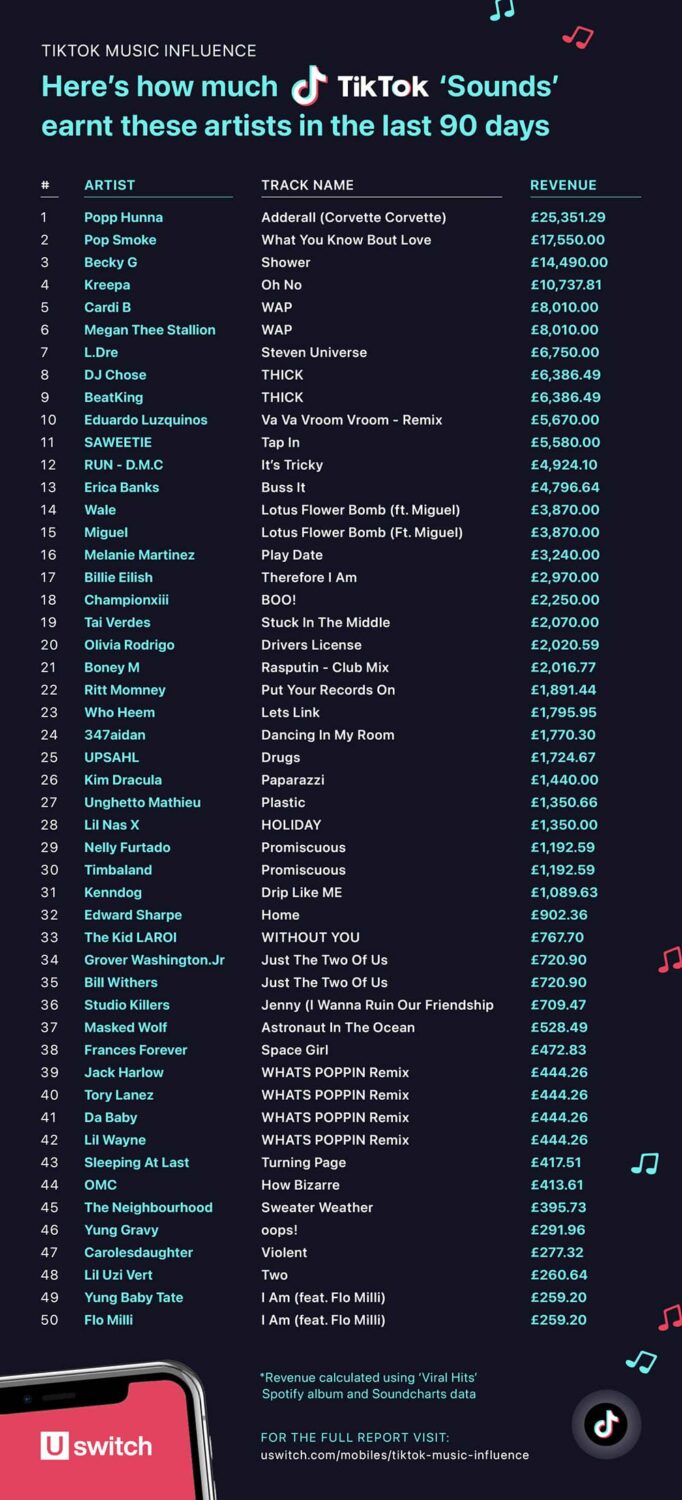 ---
You might also like
---
More from TikTok
--- TIkTok is pulling the plug on TikTok Now, its BeReal clone, a little over nine month after it was first …