Apple believes bringing iMessage to Android would hurt its business and uses the service as a way to "lock-in" customers.
iPhone users, be honest: how many times have you avoided texting someone because they did not have iMessage?
Apple knows it: those iMessage blue bubbles are one of the biggest barriers to people switching to Android. That is the real reason why iMessage never appeared on the Google-owned operating system.
The information comes from depositions and emails from Apple employees that were revealed in a court filing from Epic Games as part of its legal battle with Apple.
Epic Games claims that Apple consciously tries to lock customers into its ecosystem with software and services that are unique to its operating system. And iMessage is considered to be one of the top features that contribute to Apple's walled garden ecosystem.
The filing cites comments made by Apple's SVP of Internet Software and Services Eddy Cue, SVP of software engineering Craig Federighi, and Apple Fellow Phil Schiller to support its argument:
"The #1 most difficult [reason] to leave the Apple universe app is iMessage … iMessage amounts to serious lock-in," was how one unnamed former Apple employee put it in an email in 2016, prompting Schiller to respond that, "moving iMessage to Android will hurt us more than help us, this email illustrates why."
"iMessage on Android would simply serve to remove [an] obstacle to iPhone families giving their kids Android phones," was Federighi's concern according to the Epic filing.
Apple decided not to develop iMessage for Android back in 2013, two years after launching it with iOS5 in 2011. Cue admits that Apple "could have made a version on Android that worked with iOS" so that "users of both platforms would have been able to exchange messages with one another seamlessly."
Despite being in the spotlight, iMessage is not the only service that Apple can count on to lock customers into its ecosystem. These include FaceTime audio and video calling services, despite Steve Jobs' wish that they would become an open industry standard during his speech at WWDC 2010.
---
You might also like
---
More from Tech
---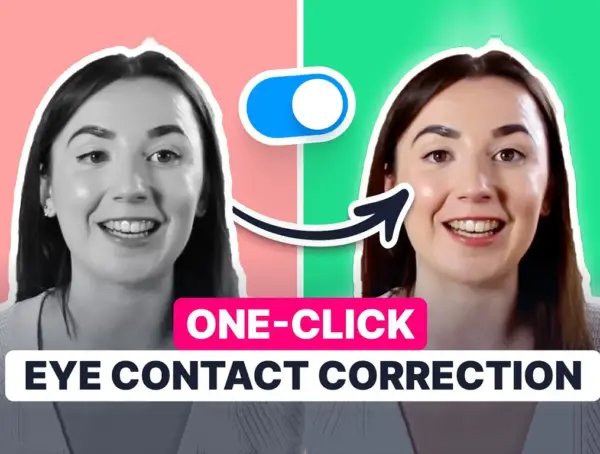 How many times have you struggled to keep eye contact with a camera when filming a video and reading off …