Here's how to get started with LinkedIn Polls, a great way to engage with your audience, start conversations, and help you understand trends and opinions. 
For the last month or so, LinkedIn has been rolling out a new Polls feature to its members. The feature lets them engage with other members by asking their opinion on a range of topics, help them "understand trends and opinions, and can be a great conversation starter."
In this short tutorial, we will look at how you can easily create LinkedIn Polls for yourself, your company Page, or any Groups you run on the platform. You should note, however, that the feature is still rolling out, so you may not have access yet.
Polls can be created from LinkedIn's homepage, but if you're the admin of a LinkedIn Page or a LinkedIn Group, you can create polls directly from the home section of the Page or Group.
How to Create LinkedIn Polls
Click Start a post.
Click Create a poll.
In the "Create a poll" window, type your question, and fill in the options. You can add a minimum of two options and a maximum of four options on a poll. Poll questions are limited to a maximum of 140 characters, and options are limited to a maximum of 30 characters.
Click +Add option to add another option.
Select the Poll duration from the dropdown. The default duration is one week, but can, alternatively, be one day, three days, or two weeks. You will not be able to reopen a poll once it's closed.
Click Next.
Click the Edit icon to edit the post.
Select who you want to share the poll with. The default visibility option is Anyone but you can also choose one of the following options:

Anyone – visible to anyone on or off LinkedIn, including your extended network.
Anyone + Twitter – visible to anyone on both LinkedIn and Twitter.
Connections only – visible to 1st-degree connections of the post author only.
Group members – only visible to members of the group where the post was shared.
Event attendees – visible to any attendee of the event.

You can add more to the post in the "What do you want to talk about?" field. This is optional.
Click Post.
Once you have created a poll on LinkedIn, you won't be able to edit it. You can only delete it. If you have further questions, you can refer to this FAQ.
Note: When creating a LinkedIn Poll, you should adhere to LinkedIn's terms, including the Do's and Don'ts and the platform's Professional Community Policies. You are not allowed to ask for sensitive data – or data that can infer sensitive data.
This includes things like race, ethnic origin, religious, political, or philosophical beliefs, sexual orientation or lifestyle, physical and mental health, trade union membership or membership in a religious or political organization, or precise geolocation and anything else defined as such by law (such as the GDPR).
You'd be forgiven to think that LinkedIn Polls are a brand new feature on the platform.
They were removed back in 2014, but LinkedIn is only bringing them back now.
---
You might also like
---
More from LinkedIn
---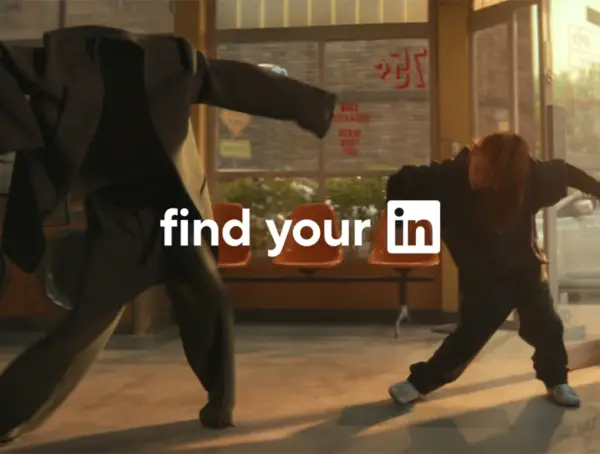 'Find your In,' LinkedIn's latest advertising campaign, created by Droga5, invites everyone to find their ideal career pathway. The campaign takes …