It's not news when I say that Facebook stores and analyses all of your data, including statuses and reactions to post. 
With every click, Facebook builds your profile, and feeds it back to its AI machines that will decide which story or ad makes it to your News Feed. On a darker note, Facebook has also been accused of using News Feed to create a controversial emotional experiment for its users – by manipulating their input, to serve them with stories that would either make them sad or happy.
This is where Go Rando chimes in – a browser extension that aims at "counter-manipulating" these metrics, by randomising your reactions on the platform. As Benjamin Grosser, the creator behind this programme points out,
[quote]every time you click 'Like', Go Rando randomly chooses one of the six 'reactions' for you. Over time, you appear to Facebook's algorithms as someone whose feelings are emotionally 'balanced' — as someone who feels Angry as much as Haha or Sad as much as Love.[/quote]
In his manifesto, Grosser stresses that Facebook's Reactions could possibly lead to questionable analyses of state-of-mind, and eventually surveillance, arrest, or otherwise. Mark Zuckerberg might have another opinion about this – especially since he embarked on a crusade to re-unite the US – and the world. But, hey – who are we to judge?
In any case if you're interested, install GoRando and go rogue with your reactions on Facebook. You can find out more, and download it here.
---
You might also like
---
More from Social Fun
---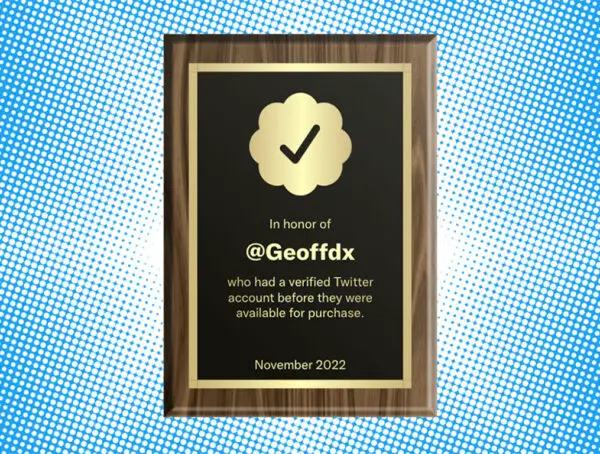 Veriforever is a web app that lets you create a personalized plaque to commemorate your Twitter verification. Before Elon takes …