Google has announced two new link attributes and several major changes to how it treats 'nofollow'. 
For the last 15 years, the nofollow link attribute was one of the top ways websites could fight spam; and in that time also became one of Google's recommended methods to flag ad-related links or sponsored links. The web has changed a lot since then, and so has Google. Therefore, as it moves with the times, Google is changing the way it treats the nofollow link attribute.
First of all, nofollow will soon no longer be the main way to identify to Google Search "the nature of particular links." Google has announced two new link attributes – "sponsored" and "ugc" – which, together with "nofollow" will be "hints" to Google (among other signals) about how it should treat the links that contain them.
In a recent announcement, Google says it will "use these hints — along with other signals — as a way to better understand how to appropriately analyze and use links" within its systems. But, why doesn't Google just ignore those links altogether? Well, the answer is quite simple.
"Links contain valuable information that can help us improve search, such as how the words within links describe content they point at. Looking at all the links we encounter can also help us better understand unnatural linking patterns. By shifting to a hint model, we no longer lose this important information, while still allowing site owners to indicate that some links shouldn't be given the weight of a first-party endorsement."
Here's an explanation of each link attribute type:
rel="sponsored": Websites should use the "sponsored" attribute to identify links that were created as part of advertisements, sponsorships or other compensation agreements.
rel="ugc": Websites should use the "ugc" attribute for links inside user-generated content. This content could include comments and forum posts.
rel="nofollow": The old "nofollow" link attribute should be used when a website wants to link to a different page but doesn't "want to imply any type of endorsement." This also includes "passing along ranking credit" to that other page."
This change has no doubt raised a few questions, so here they are:
Will existing "nofollow"  links need to be changed?
No. Google will still support nofollow as a way to block sponsored links, or to show that a site does not vouch for a page it links to. There is no reason to change any nofollows that are already in place.
Can more than one rel attribute be used on a link?
Yes. rel="ugc sponsored" would mean that a link is user-generated but sponsored. Similarly, rel="nofollow ugc" means that a link is simply user-generated and that a site can't vouch for it.
If "nofollow" is used for ads or sponsored links, do these need to be changed?
No. You are free to use nofollow as a flagging method for such links and avoid link scheme penalties. Nothing in the existing markup needs to be changed. Google does, however, suggest that a site switch to the new sponsored attribute as soon as possible.
Will ad or sponsored links still need to be flagged?
Yes. To avoid link scheme action, a site must use the rel="sponsored" or rel="nofollow" attributes to flag links. Google says it prefers the use of "sponsored" but both this and "nofollow" will be treated the same in this instance.
What happens if the wrong attribute is used on a link?
Google explains that "there's no wrong attribute except in the case of sponsored links. If you flag a UGC link or a non-ad link as 'sponsored,' we'll see that hint but the impact — if any at all — would be at most that we might not count the link as a credit for another page."
Thus, it doesn't differ from UGC and non-ad links that are already marked as nofollow. However, it is a problem "going the opposite way." Links that are ads or sponsored should use "sponsored" or "nofollow." As explained above, using "sponsored" is preferrable, but "nofollow" is acceptable.
All the link attributes, sponsored, ugc and nofollow, work right now as hints, but for crawling and indexing purposes, nofollow will become a hint as of March 1, 2020.
---
You might also like
---
More from Google
---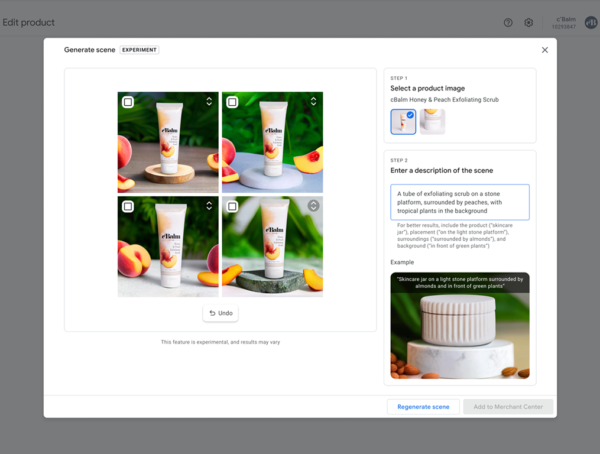 Google is launching Product Studio, a new tool that lets merchants create product imagery for free, using generative AI. Google Product …