Google introduced a new "virtual visiting cards" feature called people cards. It's now available on Google Search in India.
Searching for famous people is pretty straightforward, as Google Search is able to provide a wealth of trusted information about them, in knowledge panels found to the right from the search results. But what if you search for someone who is not well-known or famous? Not so simple – especially if they have a name shared by many others.
If you're a business professional, performer, or anyone who wants to build an online presence, you're likely to own a website and be active across social networks. The information about you, however, is scattered across sites. The same applies if you have a very limited online presence. To solve this problem, Google is launching a new feature called people cards.
As the company explains in its recent announcement:
"It's like a virtual visiting card, where you can highlight your existing website or social profiles you want people to visit, plus other information about yourself that you want others to know."
If you're trying to find someone on Search, people cards make it quick and easy to find them. The same applies when you want to be found on Search. A people card will include a person's name, profession, and location. For people who share the same name as others, you will see multiple modules that can help you distinguish from others.
How to Create Your Own People Card on Google
You create your own people card, and it's easy to do.
1. Sign in to your Google Account, and search for your name, or "add me to Search" and tap the prompt that appears.
2. To start building your people card, you can add the image from your Google account, add a description of yourself, links to your website or social profiles, and, if you want, a phone number or email address. The more information you provide, the easier it will be for people to find you.
Note: Only one people card is allowed per Google Account, and a phone number is required to authenticate your account.
The whole point of people cards is to help people find helpful and reliable information, so it has built several protections and controls to make sure the quality of information on people cards is up to its standards. Also, it has a "number of mechanisms to protect against abusive or spammy content," urges that users should report low quality information or impersonators.
3. If you no longer want (or need) your people card to appear in Google Search, you can simply delete it whenever you like.
---
You might also like
---
More from Google
---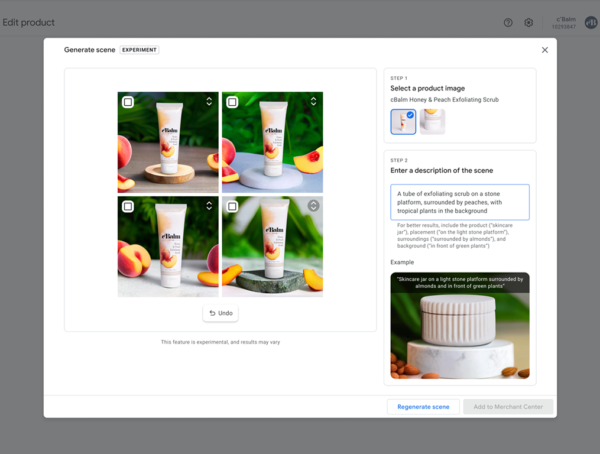 Google is launching Product Studio, a new tool that lets merchants create product imagery for free, using generative AI. Google Product …