Google has announced that sellers who participate in its Buy on Google checkout process will no longer have to pay commission.
After making it free for retailers to list their products on Google Shopping in the U.S, and bringing free listings to Search, Google is taking another step to make it easier for retailers to sell on its platform. Sellers who use the 'Buy on Google' checkout experience, will soon no longer need to pay a commission.
Also, Google is opening up its platform to third-party providers like PayPal and Shopify, to give retailers more choice.
"These changes are about providing all businesses—from small stores to national chains and online marketplaces—the best place to connect with customers, regardless of where a purchase eventually occurs," explains Bill Ready, President or Commerce at Google. "With more products and stores available for discovery and the option to buy directly on Google or on a retailer's site, shoppers will have more choice across the board."
The change removes commission fees for retailers – when their customers buy products on Google with the 'Buy on Google' checkout. Effectively, Google is lowering the cost of doing business and making it easier for retailers to sell directly on its platform. It will begin with a pilot that Google will expand to all sellers in the U.S. over the next few months.
Retailers also get to choose their preferred payment processing, inventory, and order management services, as Google is opening its platform to more digital commerce providers, starting with Shopify for inventory and order management and PayPal and Shopify for payment processing.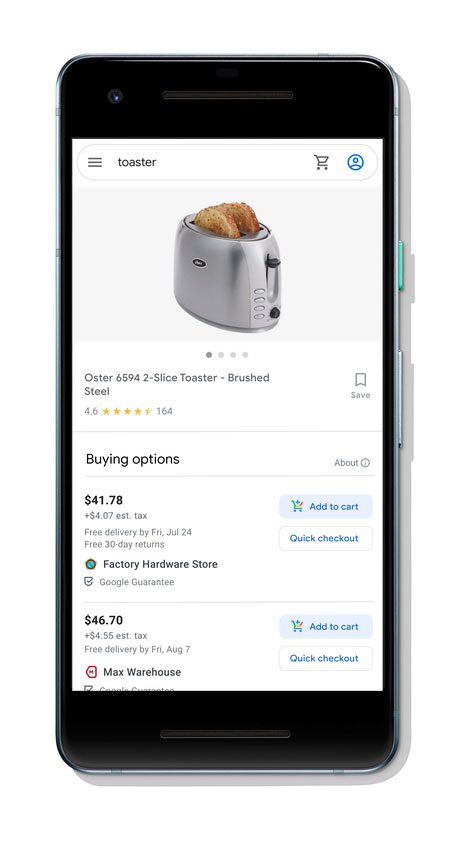 If a seller wants to sell directly on Google that can do so too, but this way they have the choice between multiple options when they sign up in Google's Merchant Center.
Finally, to simplify its tools and make them more compatible with other feed formats, Google is enabling commonly-used product feed formats, allowing sellers not to have to reformat their data feeds. Retailers will also be able to add product information (i.e. images or technical specs) from Google's existing database, without having to upload it themselves.
The new features are rolling out first in the U.S., and international launches will come later in the year – and in 2021.
---
You might also like
---
More from Google
---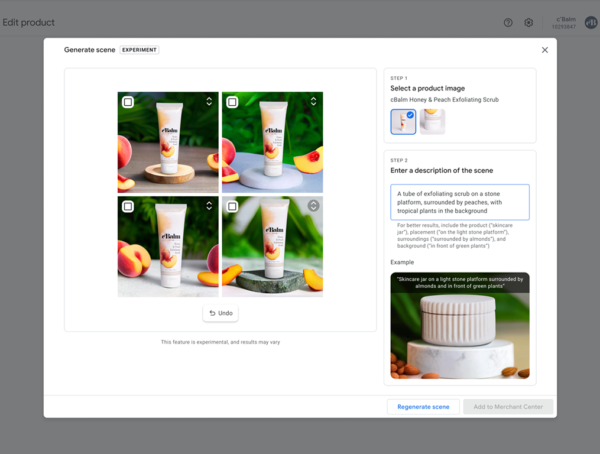 Google is launching Product Studio, a new tool that lets merchants create product imagery for free, using generative AI. Google Product …