Google has improved Maps to show users area busyness information and businesses that exist within airports and malls.
Google is preparing its Maps app for the holiday season by expanding some features that were only available in particular areas. In addition, it's rolling out several other features that were previously announced.
The update will make Maps more helpful to people gift- or grocery shopping, just in time for Christmas.
After a pilot test with grocery shopping integration in select Fred Meyers stores in Oregon, Google Maps is now making Pickup available in over 2,000 stores in the US from the Kroger Family organization, including Kroger, Fry's, Ralphs, and Marianos.
The feature lets customers who buy from a participating store's website track their order status in Maps, and share their location and estimated time of arrival with the store, so sales assistants can have the grocery ready by the time holiday hosts arrive.
According to Google, Pickup users wait on average less than five minutes for their groceries when they arrive at the store.
Google is also expanding its "busyness" indicator in Maps – used on Search to advise users on how busy restaurants, businesses, and popular attractions are at a particular time – adapting it to display information about how much foot traffic there is in an area of town at any specific time.
The new Area Busyness feature, which was used early this year for real-time busyness levels in specific stations for public transport, allows Maps users to see how many people are in a particular neighborhood. The feature will soon be available globally on Android and iOS.
In the US, Google Maps will also help diners see average meal prices at any restaurant based on Maps users' feedback, specifying the number of foodies each estimate is based on.
Finally, Google Maps is expanding its Directory tab to Android and iOS to display information for all airports, malls, and transit stations around the world.
With this update, Maps will show detailed information about what stores are within buildings, like parking lots, airline lounges, and retail stores, and about their characteristics, like opening hours, store ratings, and what floor they're on.
---
You might also like
---
More from Google
---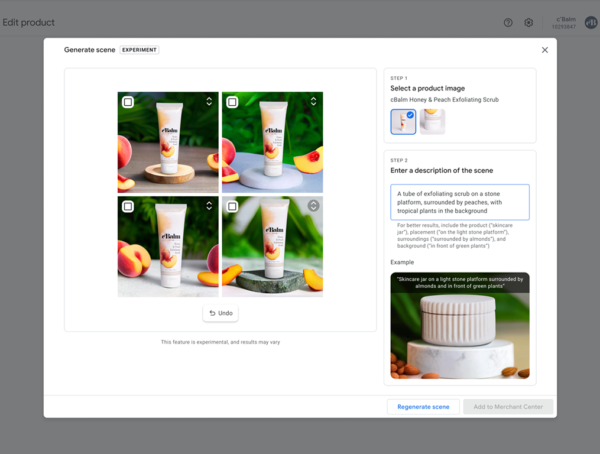 Google is launching Product Studio, a new tool that lets merchants create product imagery for free, using generative AI. Google Product …