Google has partnered with the National Alliance on Mental Illness to bring a clinically-validated questionnaire for anxiety self-assessment to search.
Anxiety disorders currently affect over 48 million adults in the United States and can have a wide range of symptoms. They can also be a result of biological factors or can be triggered by a change in environment or exposure to a stressful event. COVID-19 brought with it new sources of stress and, as a result, many communities are seeing an increase in mental health issues.
In fact, new Census Bureau data actually shows that one-third of Americans are showing signs of clinical anxiety or depression. To help the situation, Google is partnering with the National Alliance on Mental Illness (NAMI) to provide people access to mental health resources.
As of this week, when people in the United States search for information on anxiety, they will see a clinically-validated questionnaire called the GAD-7 (Generalized Anxiety Disorder-7) appear in the "knowledge panel," the information box on the right of your Google search that shows key facts on whatever you searched for. It will also provide medically-validated information about anxiety, such as symptoms and common treatments.
The seven-question anxiety self-assessment survey helps people understand how their self-reported anxiety symptoms map to anxiety levels of others who have completed it, as well as provide access to resources developed by NAMI so people can find out more and get help when needed.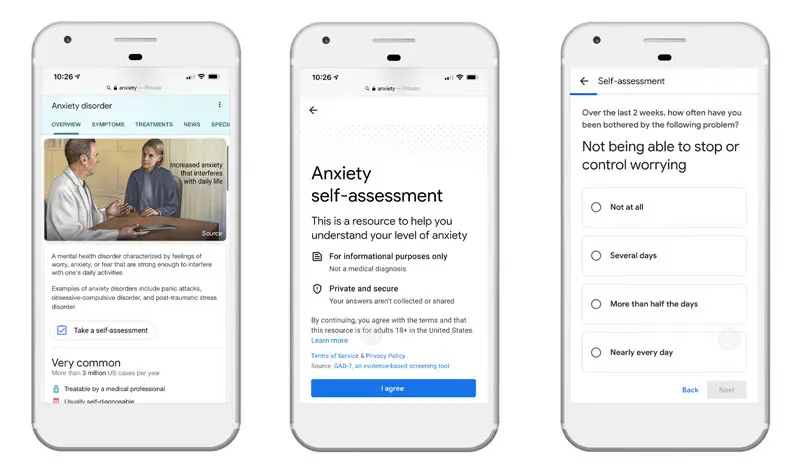 It has many of the same questions that any health professional would ask, and you can rest assured that answers are private and secure, as Google will not collect or share answers or results.
This is the third mental health screener that Google has made available in Search. The first two related to information on depression and PTSD, allowing people to access relevant clinically-validated questionnaires providing more information and links to resources about the conditions.
Self-assessments are only available in the United States for the time being, but Google should bring them to more countries soon.
"Anxiety can show up as a wide range of physical and emotional symptoms, and it can take decades for people who first experience symptoms to get treatment," explains Daniel H. Gillison, Jr., CEO of The National Alliance on Mental Illness. "By providing access to authoritative information, and the resources and tools to learn more about anxiety, we hope to empower more people to take action and seek help."
---
You might also like
---
More from Care
---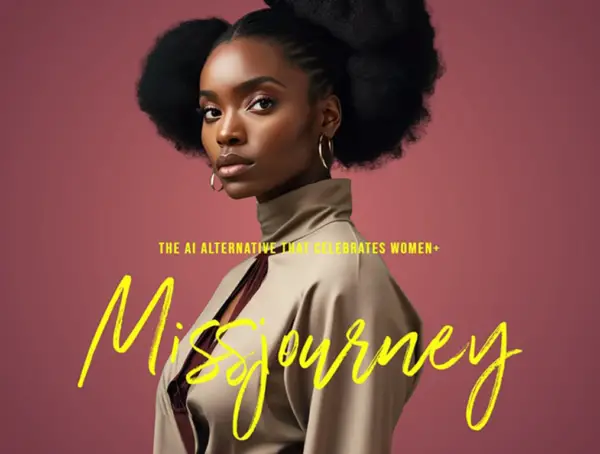 Missjourney is an AI tool that generates images exclusively of women, from CEOs to leaders, superheroes, doctors and engineers. TEDxAmsterdam Women …