It's here! No work Friday so you can have your mash and eat it whenever you like. Mash rules are meant to be broken on a free Friday, so take your time… smell the flowers… click the links and enjoy the ride. Here's to the four day weekend! That's for the UK, my sincerest apologies if you are not on the island.
#BeatTheBuzz:
The world's greatest agencies and most exciting brands gather in London, on April 14th.
Book your place now
!
The weather is meant to be rubbish though, so there… there's always that.
Hola! Rolling Stones Rock
The Rolling Stones are playing a free concert in Havana, Cuba today! This once-in-a-lifetime concert following the band's America Latina Ole tour that's taken them from Santiago to Buenos Aires, Montevideo, Rio De Janeiro, São Paulo and Porto Alegre with Lima, Bogotá and Mexico City following next week.
If you like our stories, there is an easy way to stay updated:
Follow @wersm
They've taken to YouTube to announce the event, and to invite Cubans from across the country to come and join them at the Ciudad Deportiva de la Habana. The video is a mix of concert footage set to a Jumpin Jack Flash soundtrack and Mick Jagger speaking in Spanish (with English subtitles).
This is the first open air concert in the country by an international rock band. The band are also leading a musician-to-musician initiative for the occasion, for which musical instruments and equipment are being donated by major suppliers for the benefit of Cuban musicians of all genres.
The concert has been postponed for the past five days because of a 48-hour visit by U.S. President Barack Obama, who left Cuba on Tuesday this week. A crew of 140 Stones employees and at least 80 Cubans will be onsite to welcome what are expected to be hundreds of thousands of spectators, who will enjoy the gig for free, on a first-come, first-serve basis.
Cat Trumps
Now, this account has been on Instagram for a while – it was set up within days of Trump's candidacy announcement last year – but it has definitely gained popularity in the past couple of weeks. With over 22,000 followers and contributors, @trumpyourcat is combining Instagram's love for felines, with the general bemusement (and/or shock/horror) at Trump's rhetoric and apparent success.
If you like our stories, there is an easy way to stay updated:
Follow @wersm
The system is simple:
1. Brush your cat
2. Form the hair you brushed into a toupee
3. Place toupee on cat
4. Share with @trumpyourcat
https://www.instagram.com/p/BDAOr-OEBbY/?taken-by=trumpyourcat&hl=en
https://www.instagram.com/p/BCzYfzDEBWG/?taken-by=trumpyourcat&hl=en
https://www.instagram.com/p/BBqYyIaEBV9/?taken-by=trumpyourcat&hl=en
It must be noted that it is mostly "tanned" cats that make the cut, and there are a few dogs and a rabbit or two in there as well.
Whatever John Says…
On Monday, Harrison Ford held a delightful, short and sweet, Q&A session on Entertainment Weekly's Tumblr. I love him! I think he is the perfect combination of mature handsome, sarcastic, Han Solo and Indiana Jones that just makes my heart sing.
If you like our stories, there is an easy way to stay updated:
Follow @wersm
Ford started the session with an upside-down photo of himself with the caption: "Hi everybody, sorry I'm upside down today. I woke up on the wrong side of the bed. Upside down and backwards."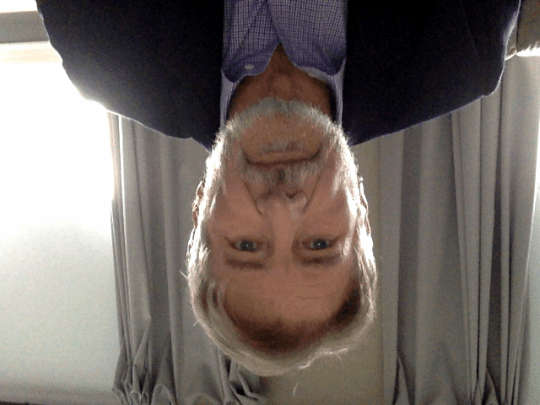 The best answers came from the questions about his friendship with John Boyega (the young British actor from Star Wars, The Force Awakens), who enthusiastically talks about how he's best friends with Ford in any interview he gives.
Snapboards
In the past few weeks, logo-less billboards have appeared across the US. At first glance, the appear to be "Welcome to…" style signs welcoming visitors to a certain area. But ask any Snapchat fan and they will tell you they are actually individual geofilters found within the app. Palm Springs, the Meatpacking district in New York City, and Mission in San Francisco have all seen huge yellow billboards featuring geofilters.
If you like our stories, there is an easy way to stay updated:
Follow @wersm
Last year, Snapchat encouraged users to submit their own geofilters — using Adobe Illustrator or Photoshop — many of which became publicly available on the app for other users to enjoy. Some of those user generated geofilters are among the 50 billboards used for the campaign across the US and Canada.
The next destination will be the UK, so get creating! The move marks Snapchat's second outdoor advertising effort, following on from its minimalist bright yellow billboards displaying the brand's white ghost logo, which appeared around tech hubs in the US lin 2015.
I'm off, have a great long weekend!
---
You might also like
---
More from Social Fun
---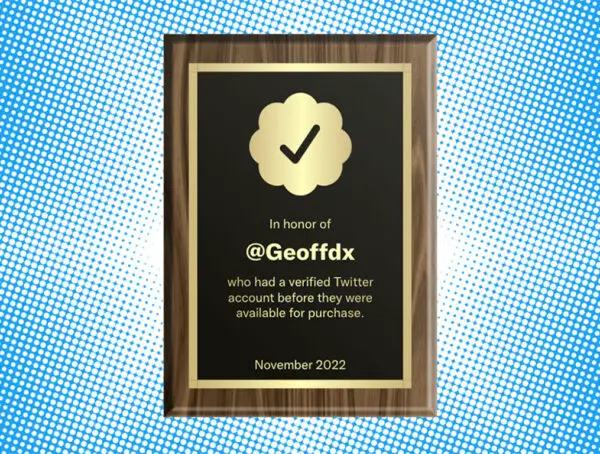 Veriforever is a web app that lets you create a personalized plaque to commemorate your Twitter verification. Before Elon takes …