Happy Friday! Not long until payday, and boy has it been a long month! Honestly, longer than the longest piece of string. And all I've been seeing is ads for holidays. On the tube, on TV, on social media… sunshine, fun and frolics. That, or charity causes. The spending never ends.
I know one thing that won't cost you a thing (like Jennifer Lopez used to say)…
It's the Mash. It's free, and full of fun, so what are you waiting for?
#YouAreDogNow
What better use of Twitter than finding people's doggy doppelgangers? That's right, @YouAreDogNow finds your dog spirit-animal, puts the two of you side by side and tweets a photo of it. Through sheer luck, arduous Googling or seriously shoddy Photoshop, the account has quite the audience, with over 21,000 followers, so it's definitely doing something right!
If you like our stories, there is an easy way to stay updated:
Follow @wersm
From famous faces to regular Joes, people follow the account, submit their photos, and wait for the magic to happen.
Some highlights of these matches made in pet heaven are as follows:
.@knguyen You Are Dog Now pic.twitter.com/KT7fpGaA0h

— YouAreDogNow (@YouAreDogNow) January 20, 2016
.@lilywutt You Are Dog Now pic.twitter.com/A4CzVQJga0

— YouAreDogNow (@YouAreDogNow) January 20, 2016
Oh and Jack Dorsey is no longer a billionaire…
Most Important Meal of the Day
Now, I don't know if you're familiar with Symmetry Breakfast on Instagram… Michael Zee, the brekkie-loving man behind it, has just quit his job and writing a book all about it. Thats right, Michael now makes a living out of his passion for photographs and Eggs Benedict.
He started taking photos of the breakfasts he made for his boyfriend Mark back in 2013, and almost three years later he has a book deal and an Instagram following of more than half a million!
'I'm naturally a morning person, so I would get up early and cook breakfast for us both.' While the first breakfast he snapped and posted was some airplane food on the way back from Venice, when he posted a photo of an omelette with salami and avocado one day – laid out perfectly symmetrically on the table – he was inundated with comments and likes from his friends.
If you like our stories, there is an easy way to stay updated:
Follow @wersm
Encouraged by this, Michael decided to snap a photo of their breakfast together every day. His photos became so popular that, by November 2013, he stopped using his own Instagram account and created @SymmetryBreakfast.
He now regularly draws in more than 17,000 likes on each post. Michael didn't make any money from his Instagram account for the first two years though, continuing his job as an educational officer at the V&A Museum. But last October, he finally quit his job after signing a lucrative book deal. The book, "SymmetryBreakfast: Cook-Love-Share", will come out in August and will feature 80 recipes, a mixture of old and new, of his now famous shots.
'I'm putting my heart and soul into it so hopefully people will like it.' he says.
Here are some of Michael's symmetrical creations: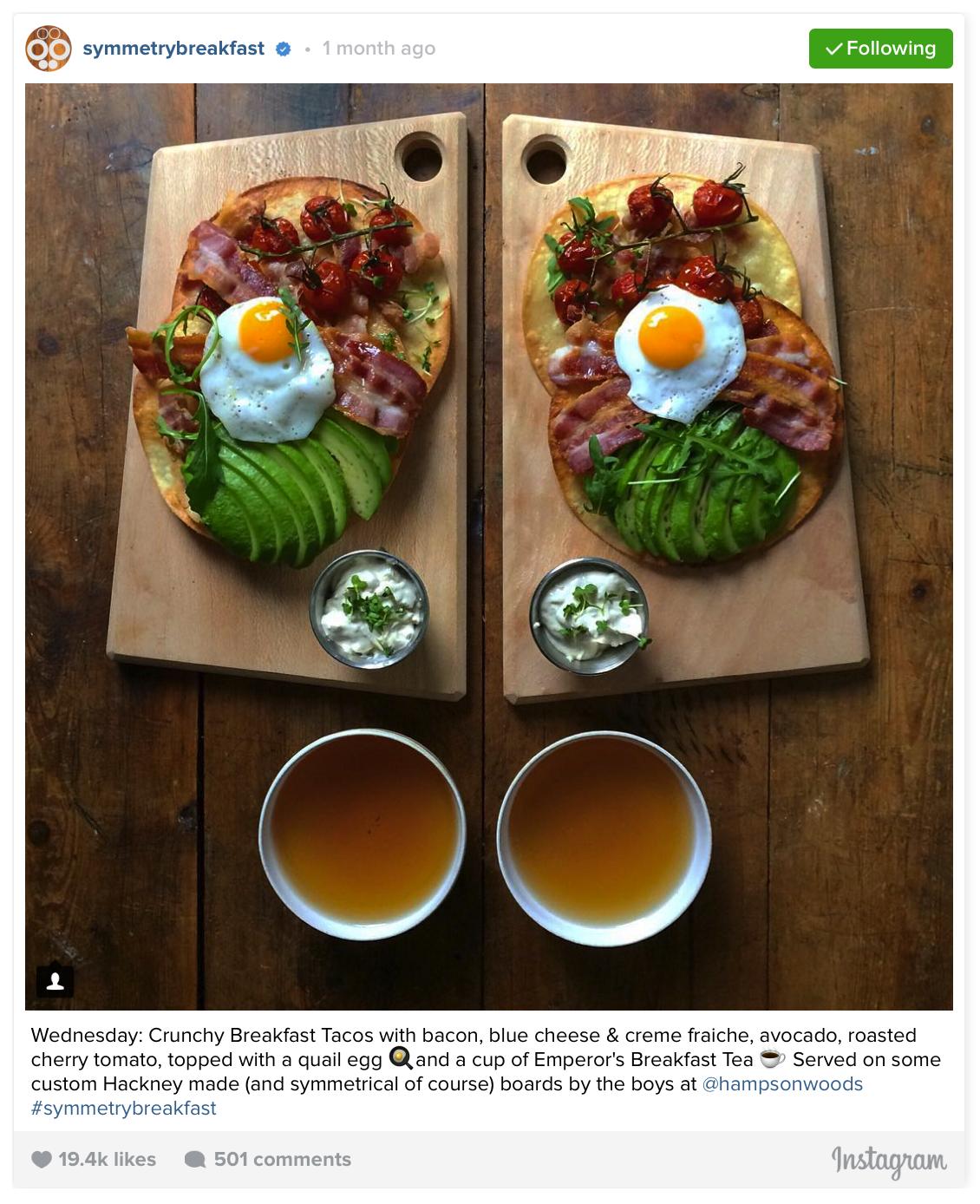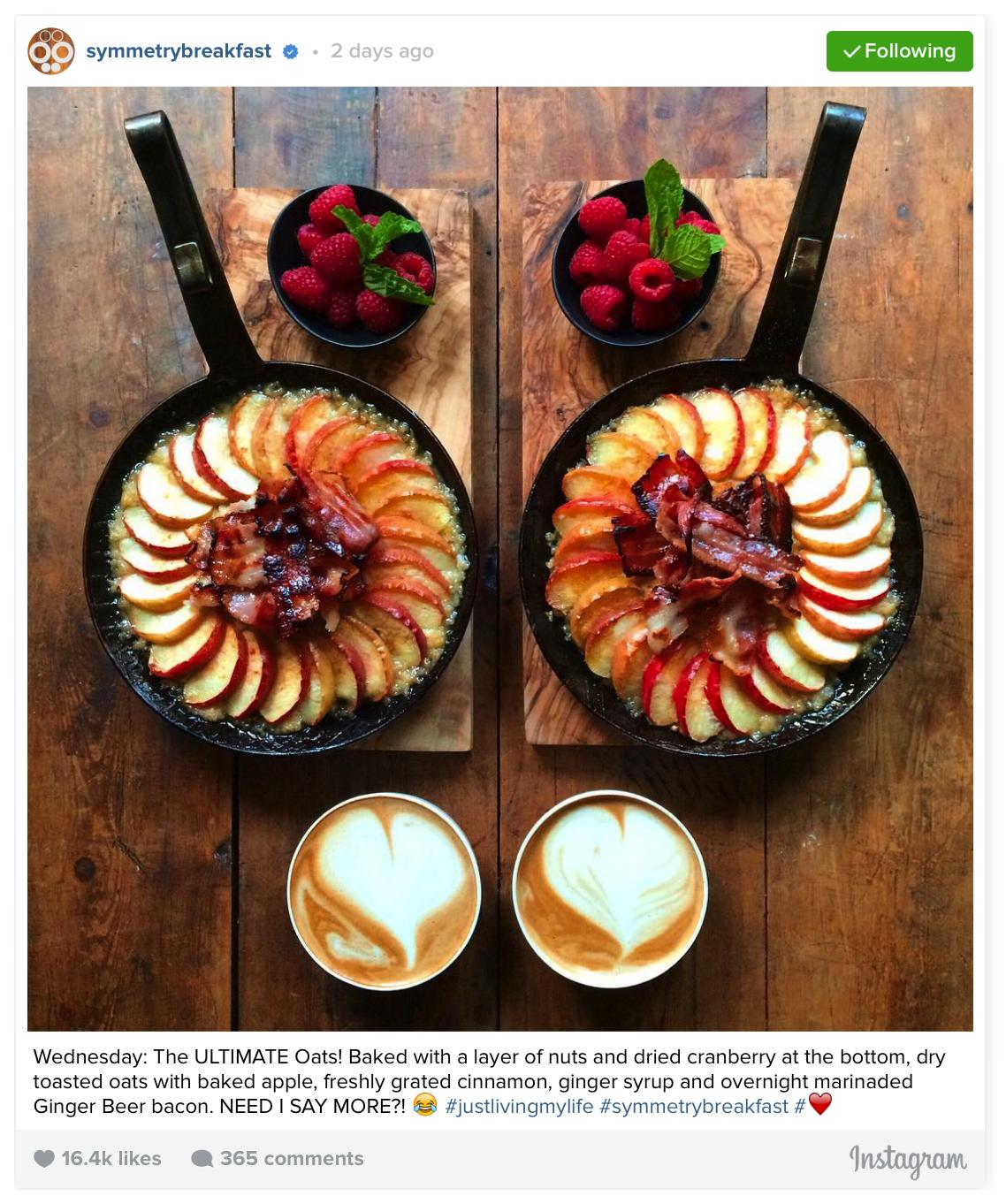 Yum!
Where's Your Magic Carpet?
So…there's a Tumblr dedicated to carpets. Carpets in Wetherspoons pubs that is. Because apparently, no two Wetherspoons have the same carpet! I know! This is definitely NOT #tile #inspo by the way…it's all about the kitsch.
If you like our stories, there is an easy way to stay updated:
Follow @wersm
There truly is something for everyone, from psychedelic patterns, to vivid colours, and geometric mosaics. It's a true adventure for the senses (and now you don't even have to step into a Wetherspoons to experience it all).
Here is a fine selection:
YouTube Billionaire
We have a new YouTube billionaire! When it boils down to "views in the shortest time" that is. Jack Dorsey may no longer be a real billionaire one, but Adele is a YouTube billionaire. For years, PSY's South Korean dance track "Gangnam Style", which clocked one billion views in just 159 days, was firmly at the top of the YouTube-views rankings.
If you like our stories, there is an easy way to stay updated:
Follow @wersm
Not anymore! Adele's recent hit song "Hello" reached one billion views just 88 days after it was uploaded. This is the fastest time for a video to reach one billion views on YouTube. Ever. It was well on its way though with a whopping 27.7 million views on its first day.
On 12 January 2016, Billboard reported that 14 tracks had entered the "billion views club" on YouTube, led by "Gangnam Style" with 2.5 billion views.
"Hello", Maroon 5's "Sugar" and "Love the Way You Lie" by Eminem feat. Rihanna, have all reached the landmark total in this past week.
Go forth and weekend!
---
You might also like
---
More from Social Fun
---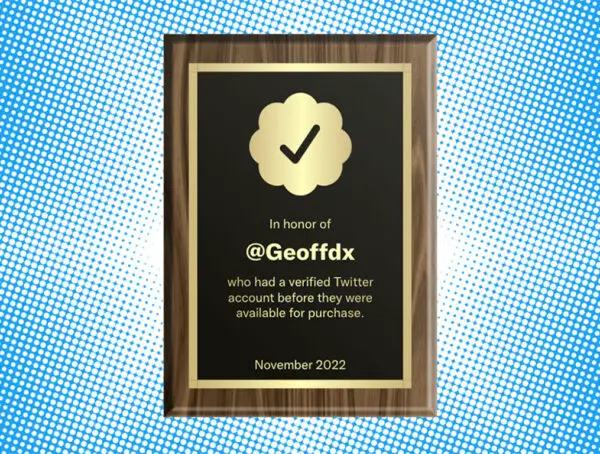 Veriforever is a web app that lets you create a personalized plaque to commemorate your Twitter verification. Before Elon takes …