Happy New Year one and all, I do sincerely hope 2015 is as good as Back to the Future II promised it would be! I basically have high hopes for the self-drying jacket, the hoverboard and the self-lacing shoes…dehydrated pizza needn't be on the menu.
Right then, what did the last hairy leg of 2014 and the fresh new face of 2015 have for us?
Twitter Time Travel
Twitter had a little bit of trouble with its front end…ahem. It was a dastardly bug that on the 29th of December made Twitter servers think it had travelled in time and it was already 2015. And as a result, all Android users were logged out for about five hours. There was a lot of crying, frustration and a #TwitterDown hashtag, of course.
This was me last night. It was horrifying. #TwitterDown pic.twitter.com/NZTprdR1w3

— Juan Martinez's Tie (@juanstie) December 29, 2014
When Twitter for Android is down, but you have an iPhone: #Twitter #TwitterDown pic.twitter.com/jtsubZ0Ovi

— TrivWorks (@TrivWorks) December 29, 2014
Facebook in Review
Facebook apologized for the Year in Review as a lot of people complained it put them face to face with some tragic and less than pleasant moments instead of the standard merry recap of party snaps and sunsets.
Also, Mark Zuckerberg is now asking Facebook users for his 2015 resolution: 
Some of the suggestions included: "Ban users who send Candy Crush Invites", "make a baby" and variations on plant a tree –  for every FB country/FB user/day of the year etc. My suggestion is "must snoop less".
Instagram Filter #Fail
Instagram saw its most filtered photo, dare I say it, EVER. And I'm not talking about Photoshopping models or X Pro II maniacs! Feast your eyes on this "natural" snap from John Mayer.
Or maybe it's of his new plastic doll range launching this year…
Help Drake Smile on Vine
On Vine, one of the final top looping videos of 2014 was this game clocking in at just over 10 million plays. You basically have to pause at the right time to give Drake his smile back…slightly creepy but also rather addictive!
I hope you have a wondrous new year, full of exciting adventures and may all your 2015 burgers be excellent!
Related Stories:
You might also like
---
More from Social Fun
---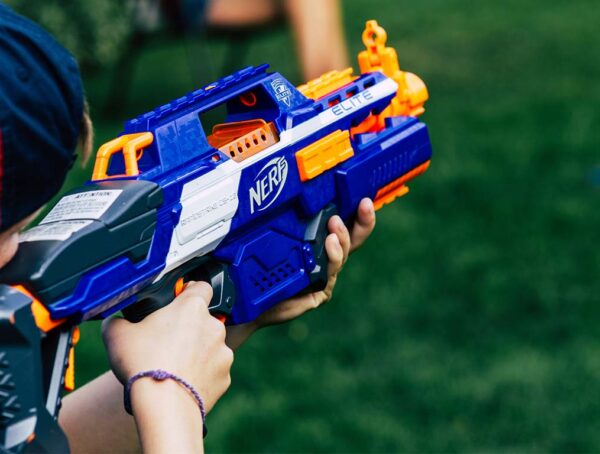 Most people have probably grown out of their Nerf obsession; if you haven't, you could become the new NERF Chief …