Good afternoon, happy lunchtime, happy Friday! So it's all dark early now, isn't it? I was braving it the other morning climbing down the stairs at 6.30 without putting the light on and almost broke my neck. It was a close call. Put the light on people, put the light on. Autumn is dangerous!
Right then, comfort food season can only mean mash time for everyone!
How Would You React?
Facebook is continuing to explore its buttons and has now come up with a new "thang". "Reactions" to posts will start off testing in Spain and Ireland and then hopefully go global.
If you like our stories, there is an easy way to stay updated:
Follow @wersm
The way they work is easy, click "Like" and then get the option to select a reaction from a drop-down menu. They are pretty basic for now but if Slack (the business communication app taking the world by storm) is anything to go by, Facebook will branch out into more reactions pretty sharpish.
Instacent
"Show me the money!" We all remember the Jerry Maguire slogan and it seems 50 Cent does too. In a series of Instagram posts, the bankrupt rapper is posing with wads of cash in an attempt to convince us he is not in fact broke.
In the meantime, he's had to lower the price on his Connecticut mansion in order to get rid of it and hopefully actually get some cash instead of just prop money…oh "fiddy"!
Cry Me A River
So a new video ad for Wrigley's Extra chewing gum has taken the social media world by storm well before the Xmas tear jerkers come out to play! Clocking up over six million views on YouTube, the video has had scores of people in tears all over Twitter.
When a 2 minute gum commercial makes you cry #OKAY #ExtraGum pic.twitter.com/y3o5KhkTeF

— Sarah Dennis (@missysarahd) October 11, 2015
I never thought I would say a gum commercial would make me cry but here I am bawling https://t.co/tatgwPS7X1

— dana (@Dana123R) October 9, 2015
https://twitter.com/veronicamerrell/status/652726875400310784
Pretty intense, huh?
Set against an American secondary school backdrop, students Sarah and Juan meet and start a typical, heart wrenching young romance. Yes there are packets of gum throughout but that doesn't distract from their story or the emotion it conveys. Energy BBDO, the agency responsible for the masterpiece, explained:
[quote]The chemistry between our lead actors was so good, people were tearing up on set during the first scene on day one. We knew we had a beautiful story to share.[/quote]
Much better than that Ashton Kutcher vs the pepperoni slice one…
Breakingsnaps
Amongst the plethora of filters, trophies and all things Snap, Snapchat has now introduced a Breaking News filter! In the story for LA yesterday, users noticed a Breaking News sticker at the bottom of their screen like so:
Whoa, breaking news filters in #LA @Snapchat story. Wonder if @liahaberman saw this yet… pic.twitter.com/GhkGrHfQDp

— jeremy lowe (j. lowe) (@jeremyElowe) October 14, 2015
This may point to the fact that Snapchat is using the filter for real-time geolocation, much like they did during the Coachella festival with filters only available to users within that specific location. A widespread "current-events" filter would definitely help with all those advertising opportunities…
Have a great weekend, stay warm and put the lights on!
If you like our stories, there is an easy way to stay updated:
Follow @wersm
Oh and if you are ready to cry, here it is (or maybe you won't, but it's a great ad anyway):
---
You might also like
---
More from Social Fun
---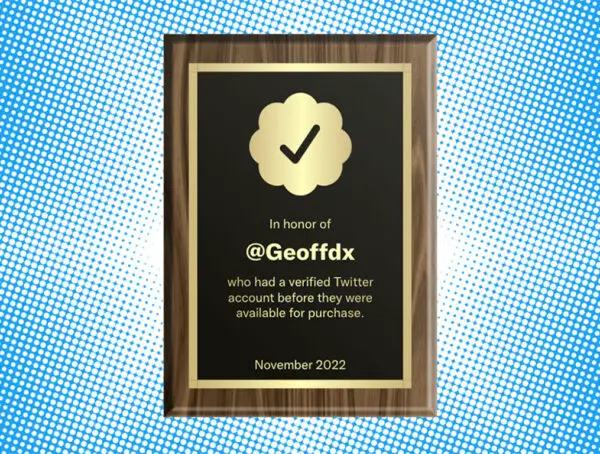 Veriforever is a web app that lets you create a personalized plaque to commemorate your Twitter verification. Before Elon takes …