Ah October, the scariest of months not just because of Halloween but because the temperature dropped and so all the jumpers are coming out. And we are all wondering when it's appropriate to switch the heating on without feeling bad. I know quite a few people who already have by the way. I will not name names but I am quietly judging.
We are also in full mash season as hearty food is firmly back on the menu so let's dig into some social media variety right now!
Twitter Stunt = Hired
Twitter has definitely become the main channel for social selling and getting noticed. It's the perfect medium to approach people you wouldn't otherwise be able to freely interact with. There are people who use it to engage with thought leaders, people who use it to reach out to their favourite celebs and people who use it to get a job.
Enter a 17 year old from the UK who was recently offered a job at Beme, a social app launched in July that let's you share moments of your life by holding the phone screen close to your chest. A good friend of the app's CEO even Bemed the birth of his first child…It's all kinds of intimate and genuine.
So anyway, Conor McMahon was a great fan of Beme and loved it so much he pretty much knew the answers to all questions filtering through to the Beme Help Twitter account. As a result, he boldly set up a new handle @BemeHelp and started…helping people as the "official" account seemed overwhelmed. He mainly just pointed people to the app's help email address but still, he was helping nonetheless.
"Conner found a need and filled it," Casey Neistat, the CEO of Beme said in a recent interview with Tech Insider. "That shows ambition, and that's exactly the type of person we want at Beme. Hard work should pay off." Conner now helps people officially, as part of the Beme crew.
"Contracting Conner to help with Support is just another part of the very public narrative of this company," Neistat says. Social media gambles pay off, people. Get out there and make an impression!
If you like our stories, there is an easy way to stay updated:
Follow @wersm
Racoon Love
So…raccoons aren't exactly what you would class as cuddly, adorable pets you post a million Instagram snaps of, right? Wrong! Enter Pumpkin, the baby raccoon rescued and raised together with a family's two rescue dogs.
Falling out of a tree and into the arms of her now loving family in the Bahamas, Pumpkin is now a veritable Insta sensation with over 170,000 followers hooked on her daily updates. They look a little like this:
https://instagram.com/p/8YbS6aAzVI/?taken-by=pumpkintheraccoon
Yep, I KNOW! You can get following on @ThisIsPumpkin…it will make you INSTAntly want one.
May The Tumblr Be With You
Covergirl Cosmetics launched their new limited Star Wars branded products this month and the Tumblr page to match is out of this world. Full of artistic and futuristic looks, the site makes you pick a side (Dark/Light), answer a whole host of Star Wars trivia questions as well look into some beautiful (albeit not very practical) looks.
It it very likely to inspire a Halloween costume or two and it's a great way of showcasing inexpensive products in dramatic, high end looks. It's also another brand's bold move towards Tumblr after Nescafe went full-Tumblr with their website last month.
Watch this space.
YouMovieTube
Now, we've all streamed a film or two (or ten) in our time and I am pretty sure the big studios aren't exactly thrilled about it. But this week saw Paramount Pictures uploaded more than one hundred films to YouTube and made them available for free. Yes, you read right!
It might not be the latest Paramount productions so stop dreaming of Iron Man or World War Z but you do get Titanic, Raiders of the Lost Ark, and even the Transformers films…feel free to skip those ones.
Named The Paramount Vault, the studio describes it as a place for showcasing a varied selection of the studio's work. The account is official and has been verified by YouTube, but you can only watch its offerings in the US for now. That said, some "creative" people will probably find a way around that little glitch in the Matrix.
Right then, I'm off to the States to watch some movies. Have a great weekend!
---
You might also like
---
More from Social Fun
---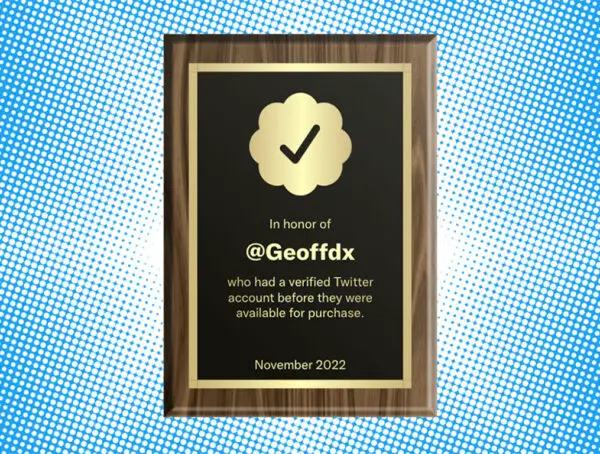 Veriforever is a web app that lets you create a personalized plaque to commemorate your Twitter verification. Before Elon takes …