Friday funday is yet again upon us so let's have a merry recap of this week's Smorgasbord of social media DELIGHTS.
Are you ready for the fourth mashup? Do let me know likes, favourites, comments and anything you'd like to add or share!
Facebook Digital Assistant
Facebook's AI Research department has been hard at work trying to invent a digital assistant that will identify when you are about to post that embarrassing bleary eyed kebab selfie you may not want your dear old (yet clearly very tech savvy) nanny to see before you delete! The alcohol aware assistant will ask you "Uh, this is being posted publicly. Are you SURE you want your boss and your mother to see this?" This comes in line with a few novelties from Facebook recently including a new feature that will automatically enhance your photos…Here's to, literally, all the developments!
Twitter Cares #Not
Twitter's Evan Williams, one of the co-founders btw, was asked his thoughts on Instagram overtaking his company for overall number of active users (300mil vs 284mil). He simply replied:
[quote]I frankly don't give a shit if Instagram has more people looking at pretty pictures.[/quote]
Pinterest 100
As we are swiftly and merrily approaching the end of the year, Pinterest has released its Pinterest 100. What is this you ask? Why, it's a collection of top trending pins they reckon will determine the big trends for 2015. It includes beards (yep, still there), compost, Greece and waterproof gadgets. Hairy (yet exciting) times ahead!
Follow Pinterest's board The Pinterest 100 on Pinterest.

Liam On LinkedIn
On LinkedIn we simply MUST talk about the competition launched by 20th Century Fox (with help from Trailer Park) in prep for Tak3n hitting cinemas in January. The winner of this uber exciting and let's face it, unheard of on the LinkedIn front, competition is a personal endorsement of 'your specific set of skills' by none other than Liam Neeson!
Here are all the details but if I don't win, I will look for you, I will find you, and I will InMail you!
I shall leave you with this, have a HAPPY Christmas, see you on the other side!
Related Stories:
You might also like
---
More from Social Fun
---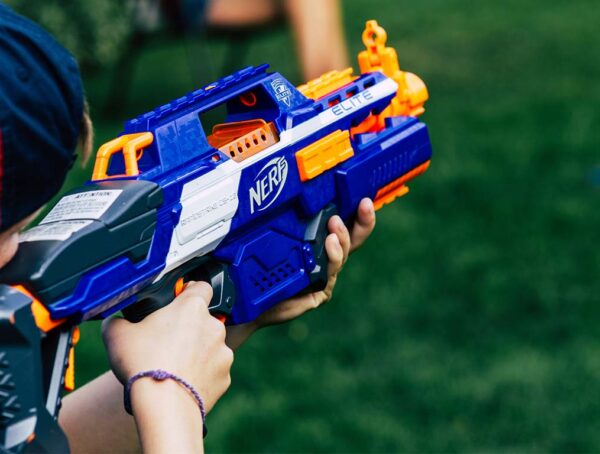 Most people have probably grown out of their Nerf obsession; if you haven't, you could become the new NERF Chief …