Sometimes when you look at social campaigns, you can't help but think "What were they thinking?!"
Examples of poorly-timed, ill-suited or unwitty campaigns regularly make headlines, and whilst one would imagine the most popular brands on social must have top-notch marketers, this isn't always the case. This point is proven with FC Barcelona whose campaign hashtag broke the Internet and backfired impressively.
Last Wednesday, Argentinian football superstar Leo Messi was handed a 21-month sentence after being convicted of a tax evasion worth £3.14 million. But worry not: luckily for Leo, a law in Spain prevents first-time offenders to serve prison time when sentences are under two years.
Instead of issuing an official statement and waiting for the storm to pass, Messi's club Barcelona FC came up with the idea of a social media campaign in support of its player at this difficult time. Using the hashtag #WeAreAllLeoMessi, social media users were invited to spare a message for Leo and cheer him up. The idea is not necessarily bad on paper, but in practice it was a bizarre one indeed. When you think about it, the club was basically asking fans to support someone who is guilty of a crime. Naturally, it quickly turned out to be a disaster.
https://twitter.com/FCBarcelona/status/751788243880935425
While unconditional fans did respond positively and showed their support, thousands and thousands of others face palmed, and used the hashtag to condemn his misbehaviour and the careless PR stunt. Here's a selection of reactions from Twitter users:
I'm not sure this #WeAreAllLeoMessi hashtag campaign is going to go entirely to plan.

— Scott Reid (@scottreid1980) July 9, 2016
https://twitter.com/A_W_Gordon/status/751808782213189632
#WeAreAllLeoMessi – Oh wait, we're not, because we pay our taxes and he quite clearly doesn't. He's not the victim. Shameful from Barcelona.

— Liam Canning (@LiamPaulCanning) July 9, 2016
https://twitter.com/LaDiavolina/status/751820082234425344
When bananas were expensive, I put them through the self serve as carrots.

We're all criminals#WeAreAllLeoMessi

— Sharpy (@j0sharp) July 9, 2016
We asked for your take on the PR fail as well:
When coming up with a hashtag campaign, it's always a good idea to sense check e.g. ask 5 friends what they honestly think

— Corrie Jones (@corriefjones) July 11, 2016
A reminder that social media posts are in a public domain. Topics & opinions that are divisive will get called out.

— Daniel Cartland (@DanielCartland) July 11, 2016
Thanks Corrie and Daniel for their answers!
We have said it time and time again: marketers need to listen, care about and integrate what our community is saying. And use our common sense too; something that the folks over at FC Barcelona clearly failed to do with the campaign. Luckily for FC Barcelona, the failed campaign is unlikely to result in major trouble: fans will still go to the matches, support the team, and buy merchandise. But for 99.9% of other smaller businesses who don't have such a passion for their brand; remember this: when brand reputation is at stake, sharing an honest and open official statement is often the best you can do.
If you like our stories, there is an easy way to stay updated:
Follow @wersm
---
You might also like
---
More from Social Fun
---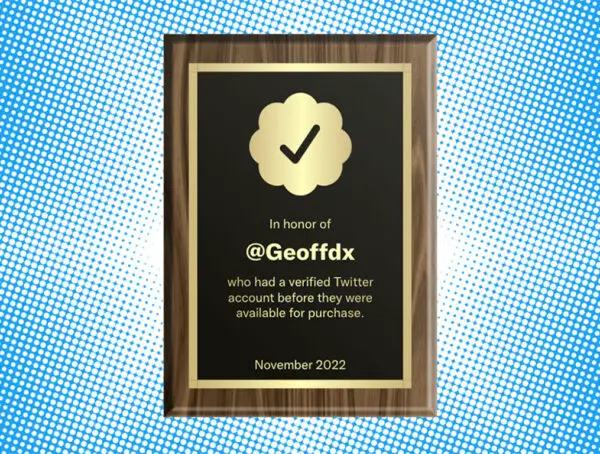 Veriforever is a web app that lets you create a personalized plaque to commemorate your Twitter verification. Before Elon takes …