Looking back in the year, apps had a rather successful yield poaching senior people hailing from the biggest fashion magazine titles. But where does that leave the publishing industry?
We know them and we will most definitely find them on our "following" list on Instagram. They are style mavens: fashion and beauty's most well-known editors, who are now the pawns of a check-mate move on behalf of the mainstay apps towards traditional publishing.
It was 2015 when Eva Chen, Editor-in-Chief of the now-folded Lucky Magazine, became Head of Fashion Partnerships at Instagram. Fast forward three years and last June writer and former CNN style host, Derek Blasberg was welcomed into YouTube's headquarters to spruce up the fashion and beauty content partnerships.
The latest addition to the list of such strategic migrations, was Selby Drummond who ended her 7-year-long tenure at American Vogue as the Accessories and special projects Editor for a newly-created position at Snap, in September of 2018. In hopes of tightening audience relationships in order to increase ad spend, she became the company's Head of Fashion and Beauty partnerships.
Snap's VP of content, Nick Bell commented on the new acquisition: "We are thrilled to welcome Selby Drummond to the Snap family as our first-ever head of fashion and beauty partnerships. Selby will lead all strategy and outreach efforts to support fashion designers, creators and influencers in those spaces, and will work closely with Snap's advertising and business solutions teams. She will also lead Snap's engagement efforts around major events in the fashion and beauty worlds."
It's clear that a trend is steadily under development and raises crucial questions about whether a future where the co-existence of traditional publishing and social hangouts is possible or completely fictitious.
Are magazines dead? This is a now age-old question and the latest developments -especially when they come to deconstruct their masthead- hint to "yes". But is it too late? Can they still measure up to the challenge, not only to keep their most valuable players but to adapt once and for all to the new world order that social media inflicted?
For this, we had to have the input of fashion journalist, trusted Instagram personality and publisher of SCRNSHT -a fashion magazine imbued in Instagram culture, Pierre M'pelé, aka @pam_boy.
What's your take on this migrating wave of major fashion names to the budding fashion departments of the mainstay apps?
There are two things. First, the new jobs in those newly created departments are destined to people with a fashion background, so it only makes sense that top editors would get them. Tech companies are in need of people with proven track records to build their strategies. Secondly, editorial boards have lost much of their power and authority thus creating a gap between the audiences and the offer. The influence of advertising has prevented creativity to thrive independently, which could also explain the migration towards these apps. Not to mention the range of tasks for which one could be responsible.
What do you reckon is the smartest way for magazines to adapt to this? How could they benefit best?
Well, magazines need to hire journalists and allow them to reclaim their power. It's as simple as that to me. It will restore the trust with their audience. Magazines shouldn't be compromised.
How do you see fashion and social media taking the next step in the future?
The love story between fashion and social media is to last. They are feeding each other. Social media has not only become a visual platform for brands, but it is also now transitioning towards becoming part of their retail strategies. I can see this further developing in the future.
---
You might also like
---
More from Interviews
---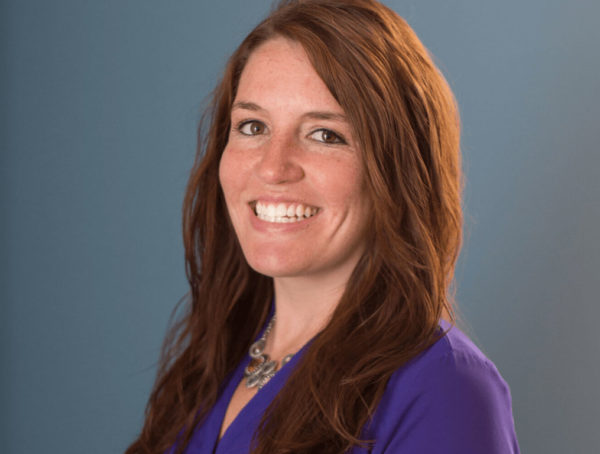 Please welcome this week's 12 Questions Expert Spotlight guest, Director of Brand Strategy & Marketing at Blue Magnet Interactive, Stephanie …