Where digital art meets reality, is where Cameron-James Wilson, creator of "the world's digital supermodel" thrives. 
Back in September, one particular Balmain campaign caught our eye here at WeRSM: it wasn't the gorgeous new Pre-Fall 2018 collection, and it wasn't quite the striking beauty of the starring modelling trio. The new Balmain Army was pure CGI! Avid Instagrammers would have recognised digital supermodel Shudu, who was now in a brand-new company. As we reported, Shudu along with the freshly-manifested Margot and Zhi, are conceptions of Cameron-James Wilson: a former London-based fashion photographer whose passion for unconventional beauty and newfound affinity for 3D design opened the door to a new, promising career.
But where there's a strong action, one finds an equal reaction. And Wilson's ventures became the incubator of subversive developments in the digital sphere, prompting global conversations that spark as much controversy as excitement for the future course the industry.
Led by innovative business instincts, since this Balmain campaign Wilson went on to become the CEO of his company The Diigitals, the world's first all-digital modelling agency where idiosyncratic identities that blur the limits of the real and the artificial are celebrated.
We spoke to the man behind it all, in a revealing interview about Shudu, influence and the future of digital identities.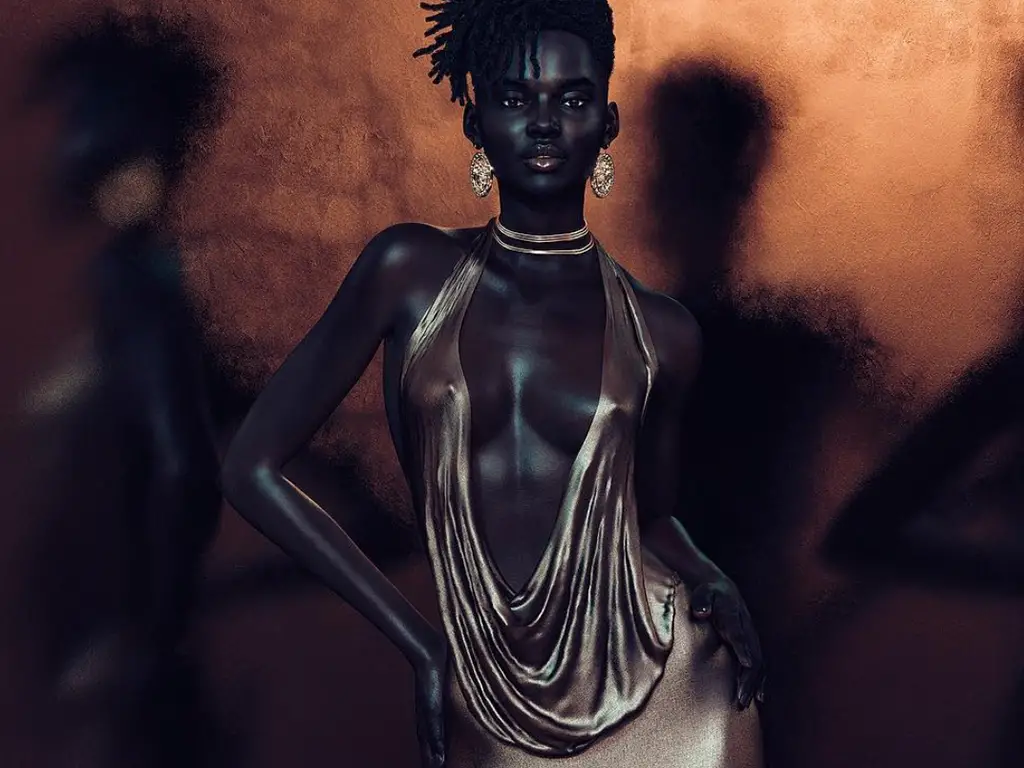 Before creating Shudu, what propelled you to change mediums, from photography to 3D design?
I had been a photographer for ten years; everything was going great. However, I just didn't feel creatively fulfilled. Changing careers was a huge risk, I'd be giving up on something people dream of doing, and I felt a huge amount of guilt. But I left London, stopped working with clients and focused on myself, what I really wanted. I guess that turned out to be 3D!
What does Shudu represent for the fashion industry, Instagram culture and the social conversation that surrounds it?
Shudu is an expression of my views, and what inspires me, however, I think what she represents to others is a shift, a shift in how beauty is viewed. All forms of media are much more inclusive; there's still a long way to go, but we are seeing change. I like to think that I contribute to that change by creating beautiful and inclusive 3D art that is inspired by fashion and supermodels. I think we're at a place now where real people are so filtered, so photoshopped, that there is no actual differentiation between 3D art and a photo. You'll see more natural imperfections on Shudu's page than your average influencer.
You came forward as Shudu's creator in February '18. Why was that important to you? What have you learned so far & how did it inform Shudu's presence?
When I realised that people were no longer questioning Shudu's existence and had almost accepted that she was a real person I decided to be very transparent. I wanted to raise awareness that technology existed that could make 3D humans that looked so realistic. I had an amazing opportunity to be interviewed by Harper's Bazaar US, which is where I clarified everything about Shudu. I realised I had this responsibility that I didn't ever imagine I would have. I hadn't set out with the intention to have such a following, but suddenly I was in a position where a lot of people were looking up to Shudu and me.
"I think we're at a place now where real people are so filtered, so photoshopped, that there is no actual differentiation between 3D art and a photo. You'll see more natural imperfections on Shudu's page than your average influencer."
Shudu, Lil Miquela, Blawko etc., represent Instagram's new realities as CGI-manifested personas. Why is this type of digital innovation so hot these days on social media?
Right now it's a quirk. For a lot of people, it's interesting just because they haven't seen it before. I can't speak on others work, but for me, people love the visuals I create and are extremely interested in the process that goes into creating them. A lot of people tell me they don't even understand how I do it, or the concept of 3D models, so you can see, it's quite mysterious.
Was Balmain's campaign Shudu's commercial debut? How did the collaboration come about?
It was her first official campaign, and I couldn't be happier that it was with Balmain, a brand that stands for amazing diversity in fashion, which breaks boundaries, such as creating 3D supermodels! I was approached by The Sunshine Company at the beginning of this year who worked alongside Balmain and me to help the project come together. I worked with them to create Margot and Zhi, and a company called CLO3D handled the 3D digitisation of the garments. CLO3D is a program that specialises in 3D fashion design, where you can create and model garments true to life! I couldn't have done it without their program and their help!
Balmain's Army was a digital ecosystem that represented multiracial unity. How can Shudu, Margot & Zhi fit in the context of all the crucial conversations we have right now on gender, cybersecurity, digital personas?
I think it's a beautiful art series that's been open to interpretation by lots of people, which is something I enjoy. Where it fits in those conversations is really down to each individual.
Some of Shudu's followers initially interpreted her as "misleading content" for not knowing she is not an actual human. If the objective of CGI models is to challenge perceptions, how do you think full disclosure comes into play?
Full disclosure is extremely important. I learnt that the hard way. I think it's important to know who's behind each character because you could end up supporting someone who's views are vastly different than your own. I try to be very transparent now, I try to engage as much as possible with people and show them as much of the processes I use as I can.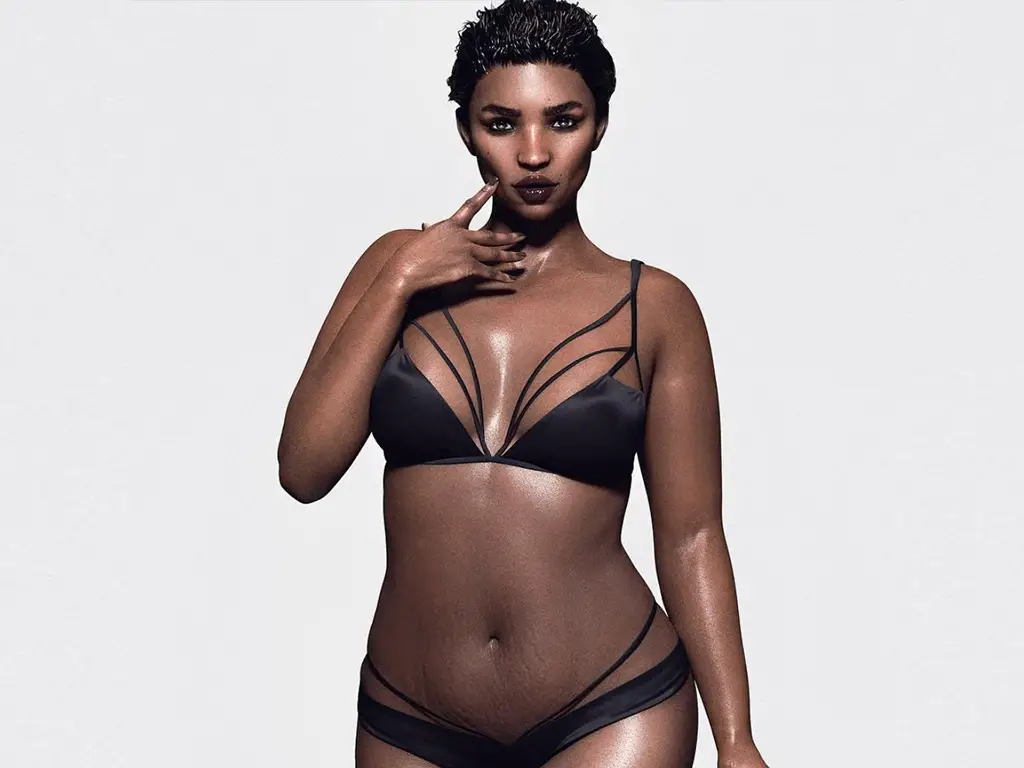 You've talked about your future visions, and one aspect of it was real-life models' CGI licensing – creating their virtual avatars to populate jobs- which is a quite realistic scenario. Tell us more about it. In what ways would this impact the luxury & influencer industry?
I think it's a very simple concept. Models are scanned and added to a database, like a library, which in turn is partnered with a creative agency experienced with 3D design, photography and fashion. This creative agency then creates content using celebrities/models likeness and allows them to generate an income without ever having to step foot in the studio. These digital scans can be used in more and more ways as technology develops, and eventually, they can be passed down from generation to generation. Imagine if Marilyn Monroe had been digitally scanned, someone could be making millions from her official likeness being used in campaigns today.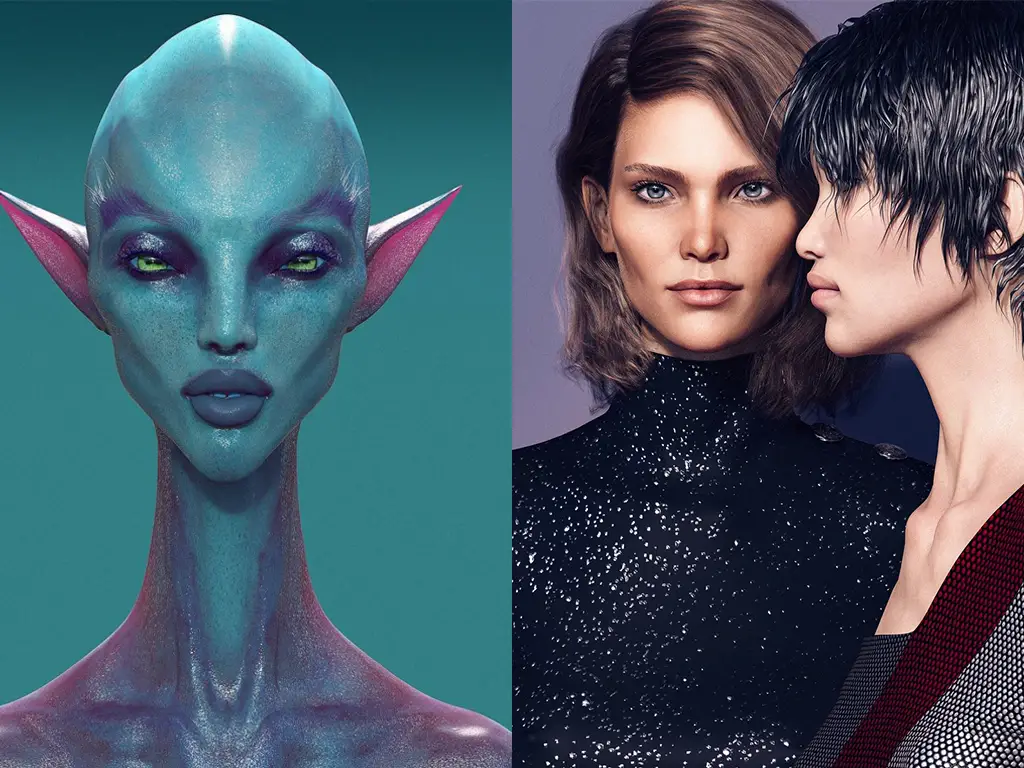 What's your experience in the "influencer" spectrum been like so far?
Scary. I come from a photography background, which has been almost always behind the lens. I feel like now the camera has been turned around, and all eyes are on me. I've faced huge criticism -which was tough- but I've also met some wonderful people. One thing is for sure; my life is a lot more exciting!
Do you feel pressured by all the expectations & responsibility Shudu bears for so many people?
Of course, I care a lot about how my work is received; I want my intention to shine through. It has the potential to be viewed quite negatively, and I understand that. At the end of the day, I'm doing what I love, as long as I focus on trying to do that as responsibly as I can, that's all I can do. I've made some changes, such as working real models into my art. I also try to showcase the wonderful art I'm sent by followers. I see Shudu as a platform for inspiration, and I'm incredibly privileged to be able to provide that.
---
You might also like
---
More from Lifestyle
---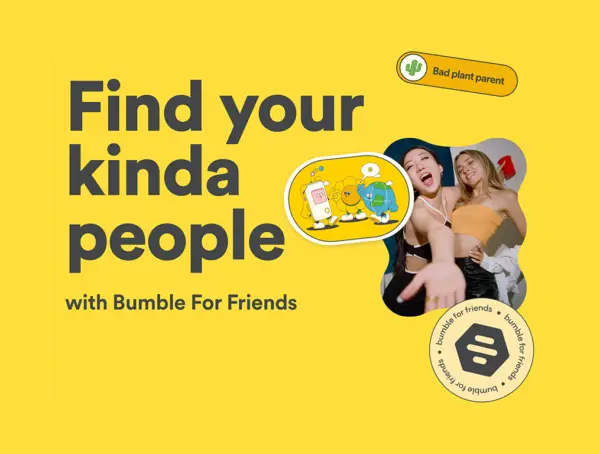 Dating app Bumble said it is testing a separate app, Bumble for Friends (BFF) in select markets to help users …