Pinterest influencers can help promote your business thanks to its friction-less approach during the acquisition process.
Let's face it, many people have viewed Pinterest as second fiddle to Instagram for years now. The two networks that had so much in common during their formative years have gone in vastly different directions, which is good for those that understand how to utilize the differences to their advantage.
Instagram was released in October 2010, ten months after Pinterest's January 2010 release. Both networks were very image-centric, a rarity among networks at the time due to mobile and bandwidth concerns. Instagram's core model seemed to follow a more traditional social networking path of hashtags, likes, followers, and commenting for discovery and interaction. Conversely, Pinterest's content collection via pinboards allowed for the creation of tight-knit communities.
Since then, of course, product evolution has taken its course. Instagram now boasts a variety of features adopted from Snapchat and TikTok, including a feature extension strategy. On the other hand, Pinterest has doubled down on pinning and core product improvement such as short-format video pins in its retention thesis. Thus, Pinterest's core focus makes it extremely valuable to brands from an influencer marketing perspective.
What kinds of brands do well on Pinterest?
If you guessed fashion, décor, and any B2C product you might find normally in a glossy magazine, you are correct. Image-centric products do exceptionally well, as this was the initial thought process behind the company's creation: a community-based digital scrapbook of ideas.
In the future, one could see how Pinterest might improve on this even further with augmented reality to let you see how pinned items like look in your home, in your driveway, or even on your body.
This model works so well because pins are links out to the specific items, with remarkably less friction from initial awareness and desire to the resulting acquisition than with Instagram, which requires multiple hoops for a user to jump through in order to get to the product landing page from most Instagram accounts. Given the size of Pinterest at 320M monthly active users as of the close of 2019, it represents a significant traffic source.
Furthermore, since we understand the traffic coming in from the pins is likely to be niche focused from someone interested in a particular topic, it can count towards funnel entries in a sales process. In other words, this quick action model can also work for B2B industries.
How you can leverage Pinterest influencers for B2B.
The most obvious tactic is to always produce rich imagery associated with the product or service. Using stock imagery isn't just boring, it's not particularly shareable. Exciting visual content invites pinnability.
It doesn't just need to be product and services either, it can be the perceived culture and people of an organization. Any picture can provide context and depth for Pinterest users to use. Additionally, consider the content that's already being created for the company. Is there data that could be spun visually into an infographic (this is still a heavily used tactic on Pinterest among B2Bs), embedded into a beautiful blog post, or highlighted side-by-side a smiling client?
Authoritative, visual appeal is the first step, but the key to making it successful on Pinterest is to design with the call-to-action in mind. What step are Pinterest users expected to take when they inevitably click on your picture? Is the imagery unique enough to invite obvious searchable hashtags? Does the imagery convey a sense of positivity? Of all social networks, Pinterest influencers seem to convey the most sense of hope and future planning. Align that with your brand voice.
Once the content exists, engaging the Pinterest community is relatively easy. There are a variety of influencer platforms you can utilize to find willing pinners to both post your content as well as make content for your benefit, however that isn't the only way to engage them. Pinterest communities are self-categorized through tagging, so a brand can search on phrases already known to them as being relevant traffic drivers using existing search data to find pinboards to join and interact with. Due to an emphasis in Pinterest's algorithm on recency and relevancy, influencers on its site are always hungry for good content they can push in front of their audience and are often willing to quickly share that content out. The larger the audience, usually the larger the fee one should expect to pay.
Once you have established that the traffic generated from Pinterest is worthy of follow-up investment, consider exploring their Verified Merchant Program, which will allow content pinned from such merchants to be searchable in the shop-styled search functionality for greater depth into the community. This way, whether you're approaching influencers on or off-platform for Pinterest benefit, you can increase the likelihood that your pins will be found and acted upon.
When it comes to Pinterest, just remember that it goes far beyond fashion.
Joe Sinkwitz is an executive, author, father, and husband, living in sunny Scottsdale, AZ. Taking an analytical approach to the softer side of the persuasive sciences which comes with his 20+ year involvement in digital marketing, Joe focuses primarily on SEO (Principal of Digital Heretix), digital marketing education (co-founder of Digital Marketers Organization), and of course influencer marketing (CEO of Intellifluence). Additionally, he is the author of 'The Ultimate Guide to Using Influencer Marketing', which is available on Amazon.

---
You might also like
---
More from Pinterest
---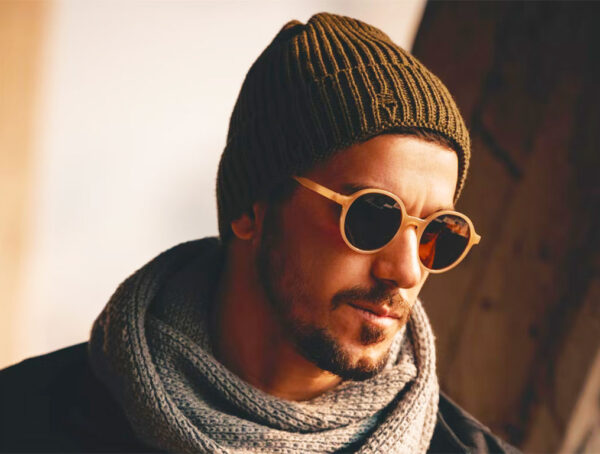 Pinterest published new insights revealing that the male demographic is not only growing, but also willing to spend more for …