You have probably heard the news by now, that Facebook is changing its News Feed again, and it wants to bring focus to "friends and families".
Long story short, Facebook is using signals to determine the importance of individual posts. This is not going to change, but the focus will shift to posts that can spark meaningful conversations. Facebook admits that it has been saturated with businesses, brands and media posts that disrupt the stories of our friends and families on News Feed.
Some might argue that Facebook is going back to its roots. As Mark Zuckerberg had once stated, he wants to connect the world. And his sombre announcement pretty much encapsulates this back-to-basics approach:
[quote]We built Facebook to help people stay connected and bring us closer together with the people that matter to us. [/quote]
I don't want to get into the details, but you can read all about it below:
But wait… Almost every single News Feed tweak during the past couple of years has had the very same justification behind it; "bringing people closer together." So what is the fuss all about? After all, this is Zuckerberg doing good on its promise to fix Facebook.
Lack of Inventory
Mark Zuckerberg is right on one point. There are a lot of ads on Facebook and on Instagram. Every scroll, another ad I don't know why is there, or the same ad over and over again. Sometimes I don't want to check out online shops, because I know that the same dress will follow me on my News Feed and on Instagram until I leave. Facebook is monetising its platform, and it's monetising it hard. There's nothing bad about this, but it shows a clear lack of inventory and available space. Facebook has democratised advertising, by making it accessible to everyone. In return, it has given us ultra-precise targeting, a variety of formats, an abundance of platforms and goodies. But guess what: it's running out of space, time, inspiration, and, ultimately, patience. Which brings us to point two.
Fake News and Identity Crisis
The aforementioned democratisation of social media advertising has also given leeway to fake news, the end of civilised conversations, and to seismic turbulence with global impact. We all know what that means, there's no need to elaborate here. The "oh so beautiful" digital revolution has finally proven it has its vices. That sort of reckoning has left Facebook's CEO pondering the purpose of his creation, and Facebook in a deep identity crisis. It's true that countermeasures and more robust prevention mechanisms are built, improved, and fine-tuned, every day, but the damage is already done. And that leaves Facebook in dire need to rebrand, repurpose, and redefine itself, before it becomes a lion's den.
The Upper Hand
Let's not get into the "oh-poor-Facebook" thing. Facebook isn't poor or desperate; quite the opposite. Instead, I would encourage you to combine points one and two. Lack of advertising space and rebranding. In other words, Facebook wants to serve only what's absolutely necessary and interesting to its users. Moreover, those who want to promote, will have to compete hard for a place in News Feeds. Forgive me if I'm wrong, but this reminds me of a twisted version of media buying for mass media. Facebook IS mass media. And now, by bringing friends and families closer together, those who manage to interject this tight-knit News Feed of theirs, will be crowned winners. Facebook's got the upper hand, and will open the floodgates of influence to those willing to pay dearly for it.
Now What?
One thing is clear, as per the official announcement: Pages may see their reach, video watch time, and referral traffic, decrease. And you know what? I wasn't waiting for this public declaration to figure this out. Reach, traffic, video watch time, and everything in between, has been in steady decline for a long time now. It's not news to anyone.
Facebook Inc. has become the Coliseum of the Digital Ages, where brands and publishers compete against each other like modern-day gladiators. I say 'Enough.' I say we all start not counting on Facebook at all. Mind you, I'm not angry or anything, I'm just facing the reality with raw cynicism, and a bit of cheeky nonchalance.
Are we going to quit Facebook cold turkey? Of course not. But from now on, and as far as my business is concerned, I'm going to use it as a yellow pages catalogue. Nice to have, and who knows? Maybe a client's index finger may accidentally fall on my updates, while browsing the pages.
Those who have big budgets set aside, are much better-off. As per my previous point, Facebook is now the equivalent of TV in the '60s. Got dough? Got prime time exposure.
What are the alternatives? Well, that depends on one's nature of business. I, for one, would bet on good ol' word of mouth, clustering, and email. I would bet on my business' ability to reconnect with old clients. I would handcraft my emails (more on that in an upcoming article). I would turn to online groups for inspiration, discussion, and feedback.
But that's only my opinion.
---
You might also like
---
More from Experts Talk
---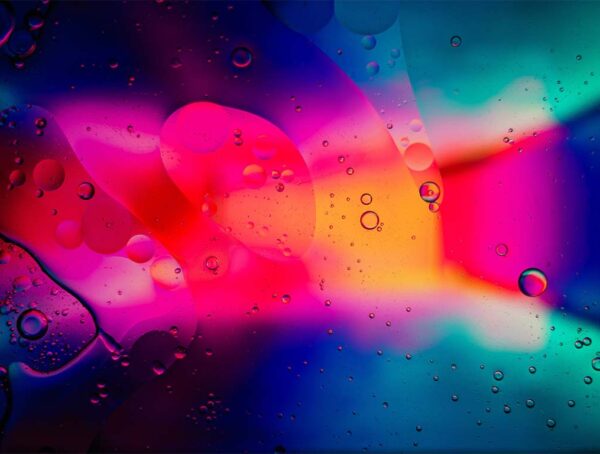 In this month's experiment, we set out to find out whether adding custom alt text on Instagram posts improves reach.