To celebrate World Emoji Day on July 17 Facebook and Twitter released statistics about the use of emojis on their platforms and some new features.
World Emoji Day 2018, has been marked on Tuesday, July 17 since 2014, and this year was no exception. Founded by Jeremy Burge – creator of Emojipedia – it serves as the day to celebrate those little symbols with which billions of people express themselves every day on social platforms. To mark the occasion, Facebook and Twitter both released statistics on the use of emojis on their platforms.
Also, Facebook released two emoji-related features – a camera frame and themed text to allow users to express themselves with emoji. The company also revealed that its users used the heart emoji twice as often this year compared to last year. There are 2,800 emojis available on Facebook, and 2,300 are used each day. Also, users respond 900 million times with emojis – and not text – on Facebook Messenger. Over 700 million emojis are used on posts on Facebook every day.

On New Year's Eve, both platforms say the highest amount of emojis shared.
US and UK users used the "crying while laughing" emoji the most.
On Twitter, the most popular emojis include the "heart, fire, thumbs up and heart eyes" smileys. "Keeping in mind the popularity of emojis, Twitter has been actively introducing a variety of culture, entertainment, sports and news related emojis that range from iconic symbols to historic signs and motifs of festivals," it explained.
https://twitter.com/WorldEmojiDay/status/487549544436367360
On the other hand, Apple announced 70 new emoji characters that will be arriving on the Apple Watch, iPad, iPhone, and Mac later in the year. Created based on the latest Unicode 11.0, the new characters will be part of a free software update and include animals such as a kangaroo, peacock, parrot, and lobster. Apple will also be adding new food emojis for mango, lettuce, cupcake, moon cake, and others. There's also a new superhero emoji, and emojis for a softball, and an infinity symbol.
Apple also released custom emojis called Memoji. They are personalised Animoji based on avatars of Apple's management like CEO Tim Cook, Chief Design Officer Jony Ive, SVP – Software Engineering Craig Federighi, etc.
---
You might also like
---
More from Social Fun
---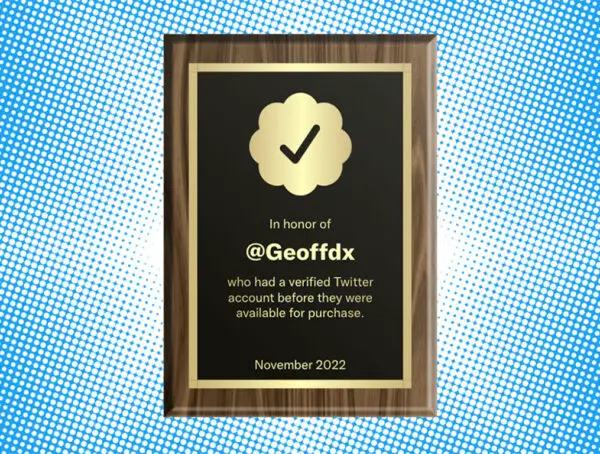 Veriforever is a web app that lets you create a personalized plaque to commemorate your Twitter verification. Before Elon takes …