Star Wars fans all over the world got excited with the release of the new teaser from the upcoming Episode IX. But soon a question rose: is this the end of the saga?
Episode IX is becoming a reality with the first teaser released this week. "The Rise of Skywalker" (official title) promises to be another huge box office success for the Disney owned franchise. From the start it is clear that Luke Skywalker will be at the heart of the story which also hints at the return of one's of the saga's darkest character: Emperor Palpatine.
But 2/3 through the teaser, a line created a wave of shock among fans who were already on the edge: "The saga comes to an end." – Could this really be the end of Star Wars?
Disney had already announced it will "take a break" from Star Wars after Episode IX. So now, we are worried. What could 2020 look like without a much expected new Star Wars movie?
Back to 2019 though, and what we know about Episode IX. Despite the recurring characters, we know that The Rise of Skywalker does not pick up immediately after the events of Episode VIII – The Last Jedi. Some time has passed, and that's ok, because Star Wars writers excel at storytelling.
Episode IX starts with the now familiar Daisy Ridley starring as Rey. But the presence of Skywalker can be immediately felt: "We've passed on all we know. A thousand generations live in you now. But now this is your fight."
As excited as I am for this new episode, I can't help but think this could be the last one. Come on George (Lucas), it's time to get involved again.
Every generation has a legend. Watch the brand-new teaser for Star Wars: #EpisodeIX. pic.twitter.com/fWMS13ekdZ

— Star Wars (@starwars) April 12, 2019
Star Wars: Episode IX – The Rise of Skywalker will hit theaters December 20.
---
You might also like
---
More from Lifestyle
---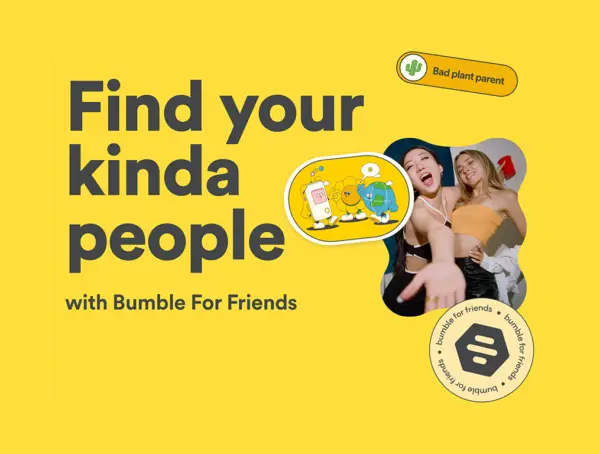 Dating app Bumble said it is testing a separate app, Bumble for Friends (BFF) in select markets to help users …