96 percent of Americans have made online purchases at least once, and 51% consider online shopping superior to the offline alternative. For eCommerce merchants who look at getting their share of the continual rise of online shopping, the guiding thought should be to ensure that the large percentage of people who visit their websites end up taking action that will lead to a relationship of reciprocity.
To some extent, the notion of community has remained as one of the disregarded factors in eCommerce. This is because most website owners do not see the importance of engaging the community directly for long-term benefits. Consider the following: over 75% of all activities registered on websites daily can be attributed to the community.
This simply means that your conversion rate strategies need and must be built around the community, because the benefits are long-term.
So, what exactly is the idea behind involving the community when implementing your long-term eCommerce conversion strategy?
User-Generated Content Carries The Main Action
The easiest way to build a profound relationship with your web visitors and get more leads is through user-generated content. This is basically where customers are allowed to air their views with regard to the services or goods they purchased from a website. In layman's language, UGC is equivalent to customer reviews.
Over 82% of people who make their purchases online heavily rely on product reviews before ordering for anything. At least 70% of online buyers believe that previous buyers have an honest view on what they got. This indicates that the highest degree of confidence that online buyers have is as a result of UGC.
Online shopping becomes more dynamic and reliable when customers get honest answers to the questions they have been asking about particular products. Also, sellers or eCommerce website owners get to understand their customers better and therefore make the necessary changes as a way of boosting satisfaction.
The community makes the largest share of all the opinions that are aired online, hence must be considered as a major factor when laying down eCommerce conversion strategies.
Simply said, such tools take away the pain and make it easy for customers to give comments and reviews about products they've used and consequently build a connection with the brand. It then becomes rather easy to earn the trust of your buyers and also new customers following a chain of reviews and ratings.
Moreover, user-generated content is recession-proof, meaning Google's algorithm changes won't have a big impact if you're harnessing and cultivating an audience of willing executioners.
Harvest Social Media For Top Leads
Can we deny that social media is a prime contributor to the growth of eCommerce? 80% of the world's population is connected to social media through the different existing platforms, and 60% hold a positive belief that social media has a lot to do with online business growth. The largest portion of the community is heading towards social networks. 46% of social media users make purchases through social media platforms.
The Internet features tools that can help you in generating reviews based on the products you offer. User-generated content marketing platform Yotpo is a good example on how to harness the audience by understanding the power of content – whether reviews or other feedback -produced by the community.
Social media marketing is increasingly becoming huge in terms of building powerful online communities. Companies have also taken notice as many brands see the high engagement rate as highly tempting. Advertising on Instagram, for example, is becoming hugely popular among marketers.
Many people usually get on social media immediately after they wake up and remain there throughout the day, closely following updates, sharing content and creating new connections. Finding a way to properly connect to your audience on social media can help you acquire quality leads.
It is for this reason that the use of social networks must always feature in your strategy if your intention is to engage a large community of shoppers. The benefit of social media is that there is a high level of interaction, and this amounts to connection and massive leads.
According to Forbes Magazine, there are over 50 million pages on Facebook linked to businesses. The said pages are either led by individuals or corporations. The number is expected to grow even further.
This trend is attributed to the fact that the community is realizing the importance of Facebook, not only in making interactions but also doing business and providing customer support. Considering the existing number of social media users today, the community becomes a prime target in implementing long-term eCommerce strategies.
To create massive leads on social media and even beyond, a program like Leadfeeder can be put to use. That way, only commanding quality leads will be prioritized.
To properly leverage on the social media, you need to use the power of giving. People are not there to buy things or read about your marketing plans. They simply want to relax and keep up with the latest trends. Social media is, therefore, best for getting and nurturing leads than for conversion.
Due to this, smart marketers find a way to give something away to act as an incentive for people to take action. This can be a brilliant free guide that will give them specific solutions, a video that tackles an issue, an eBook, an excellent email series among others. These all lead to specific landing pages that mostly encourage readers to join their mailing lists. It is then easier to nurture and convert customers via email.
As much as social media is a great lead generation tool, it can also be very effective in getting referral business. This is because many people value their friends' input. When they share how they deeply loved the products or services of a specific brand, that share can end up giving your brand instant conversions.
Marketing Automation
Marketing automation (MA) that involves email marketing and other automated workflows still stands very strong. 91% of successful marketing automation users state that it is crucial to the success of their cross-channel marketing efforts. Currently, there are many businesses that are moving towards MA to take advantage of the automation of customer acquisition.
In 2016, it was confirmed that there are 251 email marketing software on the market. This again speaks volumes about the need to communicate your brand's message to the community by using technology that is unobtrusive and effective.
For many years, many marketers have just relied on email marketing as their form of marketing automation. This is just a part of the process. Nowadays, proper marketing automation should enable you to get access to the best leads, and disqualify poor leads from advancing. This is all done through well-coordinated workflows. For example email and marketing automation platform- GetResponse combines both for the convenience of clients.
This way, one can be able to set up smart actions such as shopping cart abandonment emails, email drips, landing pages, lead scoring and webinars. This helps in automatically getting leads from the community, nurturing them and focusing on your top leads who can easily be converted.
Marketing automation simply automates processes that would otherwise take a lot of time and effort for the marketing team. This then gives the team a lot of time to focus on other aspects of their marketing. Businesses and entrepreneurs also get more time to take care of their core business and improve their production and profitability.
Conclusion
In summation, it is very clear that the community is a prime factor in eCommerce and must not be disregarded. The effectiveness of eCommerce conversion rate strategies, in the long run, depends more on the community than other factors. Communities respond when they feel like a business genuinely cares for their welfare.
Leveraging on the community heavily builds and solidifies brand trust. Once a brand is trusted by a community, it becomes even easier to market and penetrate new markets. People easily share and consume from brands they trust. Some even end up sticking to the same brand for years, because it offers them the value they need.
Brands should, therefore, ensure they promote user-generated content, harvest social media for leads, and use marketing automation to automate some critical, but time-consuming marketing practices.
Rotem Gal has a long track record in all things marketing with a knack for the written word. Rotem lives in Jerusalem where he helps local brands expand their online operations. You can connect with him on 
Linkedin
 or follow him on 
Twitter
.
---
You might also like
---
More from Guest Bloggers
---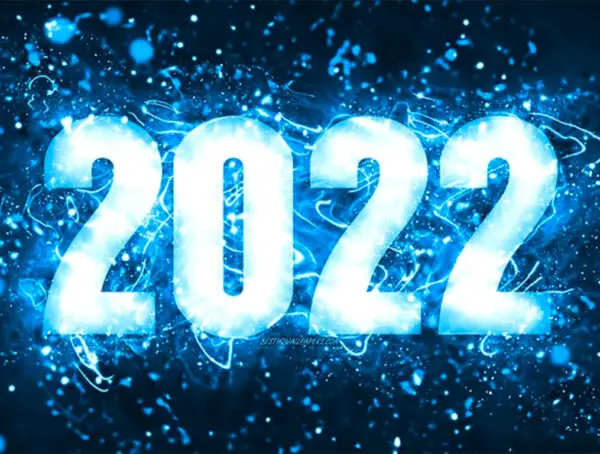 Hootsuite's Senior Manager of Content, Sarah Dawley, reveals her team's latest research on the future of social media.