Durex and Havas London launched a campaign to fight the stigma and ad restrictions to talk about anal sex.

Combined, gay and straight people have anal sex 56 billion times a year, according to estimates by Durex, but the brand says the sexual act remains "stigmatized and underrepresented," particularly in advertising. In fact, the brand was not even allowed to use the words "anal sex" in its campaign.
To challenge the stigma, Durex created self-censored ads together with Havas London and PR agency One Green Bean. Together they even created a new chapter of the Kama Sutra, dedicated to, you know it, anal sex. For the latter, Durex enlisted the help of French sex expert Maïa Mazaurette. It was exhibited in Paris until Aug. 31 and will be published online later this month.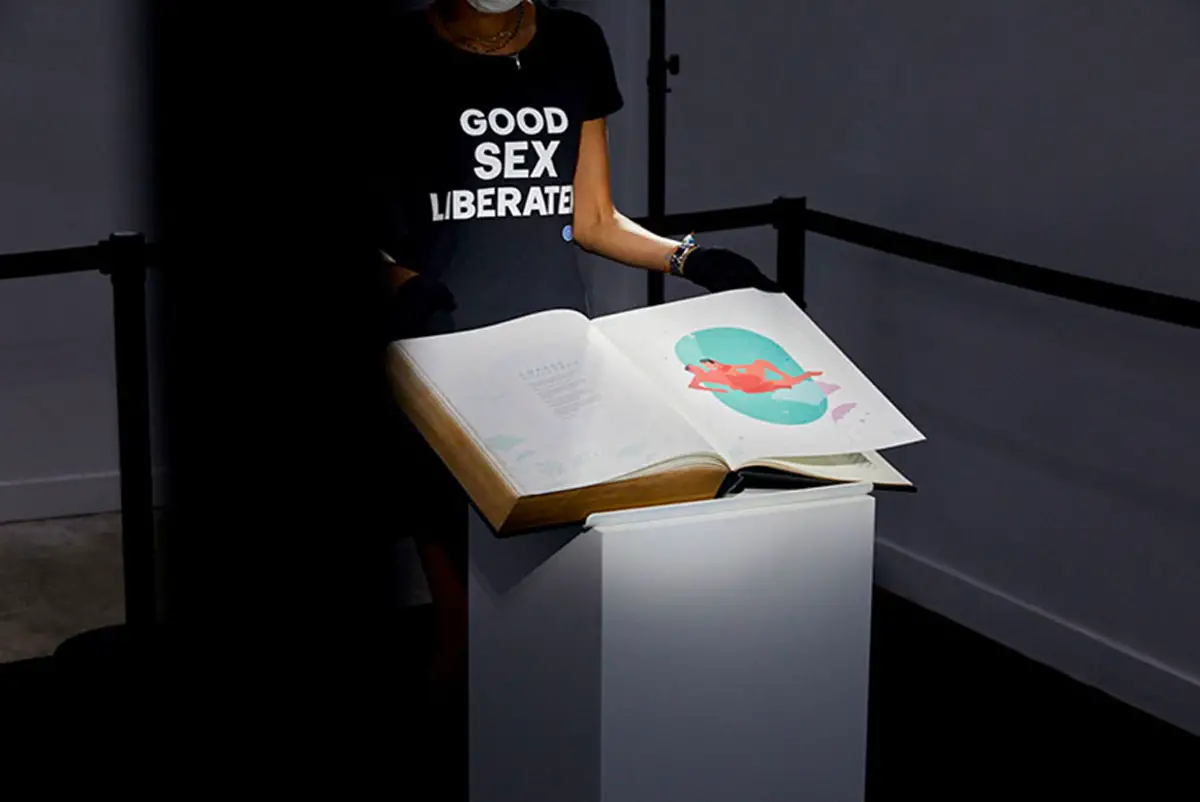 The provocative campaign alludes to anal sex but doesn't explicitly mention it—because it can't, due to the fact that a majority of mainstream media owners explicitly prohibit any reference to anal sex in advertising.
"Anal sex is not uncommon, and it's not abnormal. Yet we can't talk about it on TV, in newspapers, on billboards, or even online through social platforms.  It's time to end the stigma around any sex branded as 'different' and the negative connotations that imply—and that includes censorship from media owners—to democratize good sex for all." explains Elliot Harris, global ECD, Havas London.
As part of the campaign, billboards  in the UK reference the existing censorship: "It's 2020 and we still can't talk about normal sex here."  The campaign promotes an online educational portal, created by Durex, that contains sex advice and information.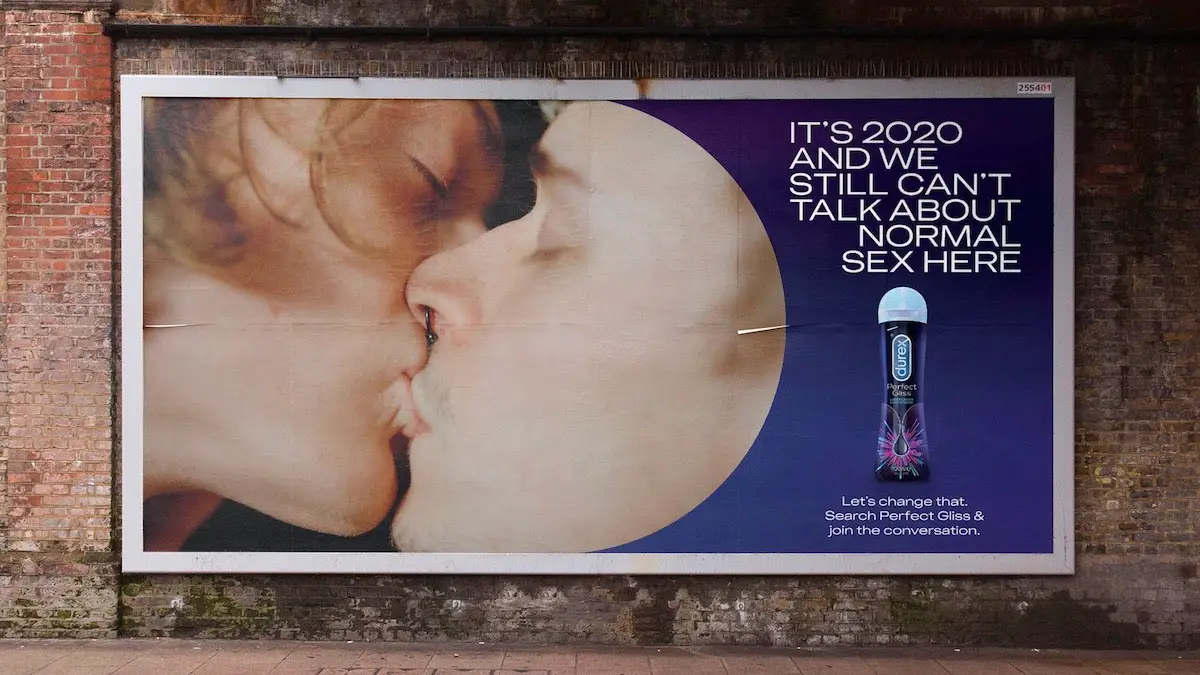 CREDITS:
Client: Durex – Oriane Kowalczyk, marketing director, RB Health France, Belgium and the Netherlands
Creative agency: Havas London
Global executive creative director, RB: Elliot Harris
Creatives: John Ogunmuyiwa, Eduardo Boldrini, Ronnie Vleck
Managing partner: Ainhoa Wandworth
Business director: Nick Boyle
Account director: Sophie Amodio
Account manager: Ciaran Macwhite
Strategy partner: Chantelle Begley
Strategy Director: Ally Chapman
Junior strategist: Asa Nowers,
Program Director: Matthew King
Senior producer: Stephanie Price
Producer: Rianna Johnson
Head of design: Lorenzo Fruzza
Digital design director: Simon Baker
CGI artists: XK Studios
Earned media agency: One Green Bean
Creative director: Daniel Roberts
Design director: Martin Dennison
Creative: Toby Rutherford
Associate business director: Jenna Birks
Senior account director: Sariyah Jalaluddin
Senior account executive: Sharnece Bent
Illustrator: Shreya Gulati
---
You might also like
---
More from Creative Campaigns
---
Netflix has released an official trailer for Black Mirror Season 6, and it might give you nightmares. Season 6 will be …