Discord has released Voice Channel Reactions, a new feature that celebrates one of the most popular behaviors on its platform…the use of emojis.
It is a known fact, Emojis allow users more ways to have fun and express themselves. Now with Voice Channel Reactions, Discord users can make video and voice chats within servers more engaging by reacting quickly, easily, and visibly with their favorite emojis directly from within their voice tile triggering full-screen animation.
Voice Channel Reactions is available on desktop for all Discord users. Nitro subscribers also have the option to share and use custom emojis from any server.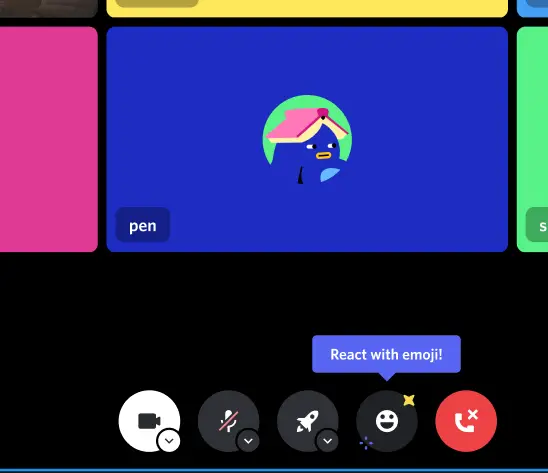 This feature launches on the heels of The Emoji Effect, Discord's recent study of 16,000 people worldwide to further understand the magic behind emojis and why they're beloved by so many. Key insights from the study include:
👯 Did We Just Become Best Friends?!
65% feel having a strong emoji game makes conversations go more smoothly, and 57% believe it's necessary to appear more likable to others.
71% feel emojis help better connect with people or communities they are speaking with.
65% agree that when you start using more emojis with someone, you've reached true friendship status.
🫂 Emojis Are The CEO of Bringing IRL Interactions Online.
69% feel the same sense of connection when receiving emojis as they would seeing facial expressions or emotions in real life.
40% agree that emojis can make them feel more cared for than a hug.
Nearly 60% can express their personality better through emojis than words.
✅ Emojis Pass The Vibe Check.
63% report a compliment with an emoji makes the sentiment feel more genuine.
Verbal praise may now be considered basic, as 43% say emojis provide more validation than a text response and/or a verbal statement.
Emojis make people feel more validated than a "like" on their content (60%) and people get a bigger confidence boost when they receive emojis to a message they've sent (60%).
It's clear emojis are a universal language, and Nitro already offers users access to over 500 million custom emojis across server and DM text chats. Now with Voice Channel Reactions, we're unlocking even more ways for users to express themselves across servers with their favorite community emojis, or create their own custom emojis to share.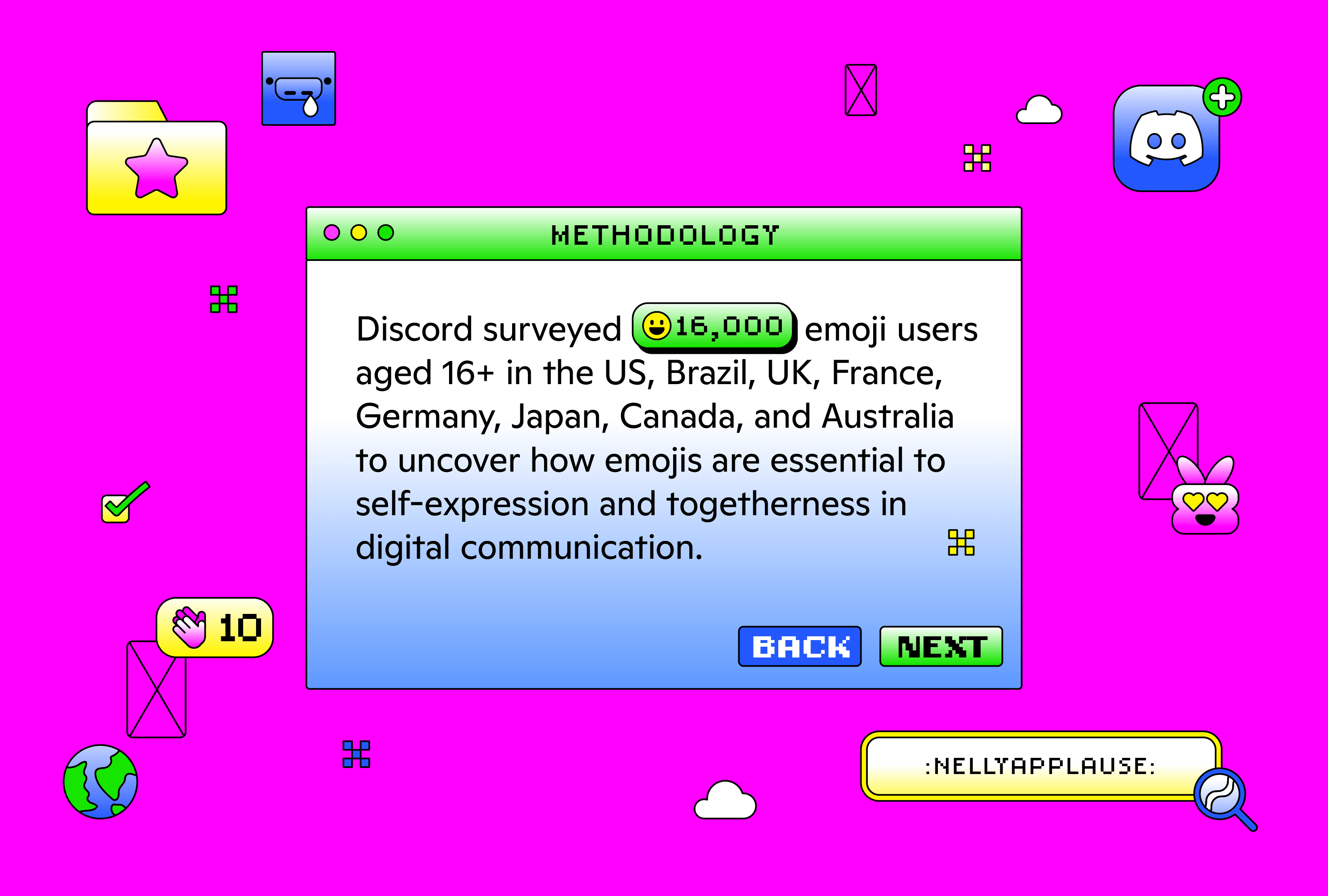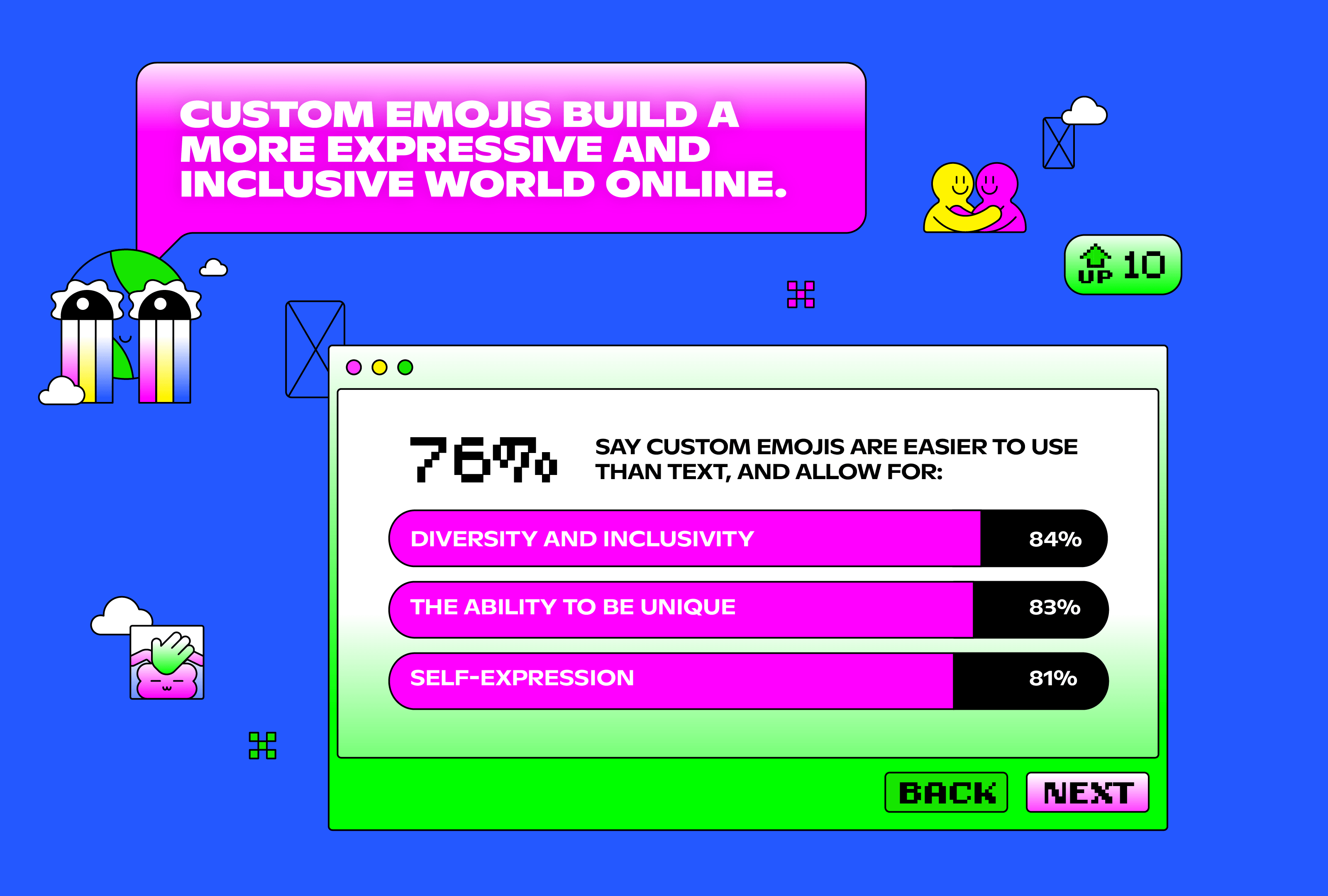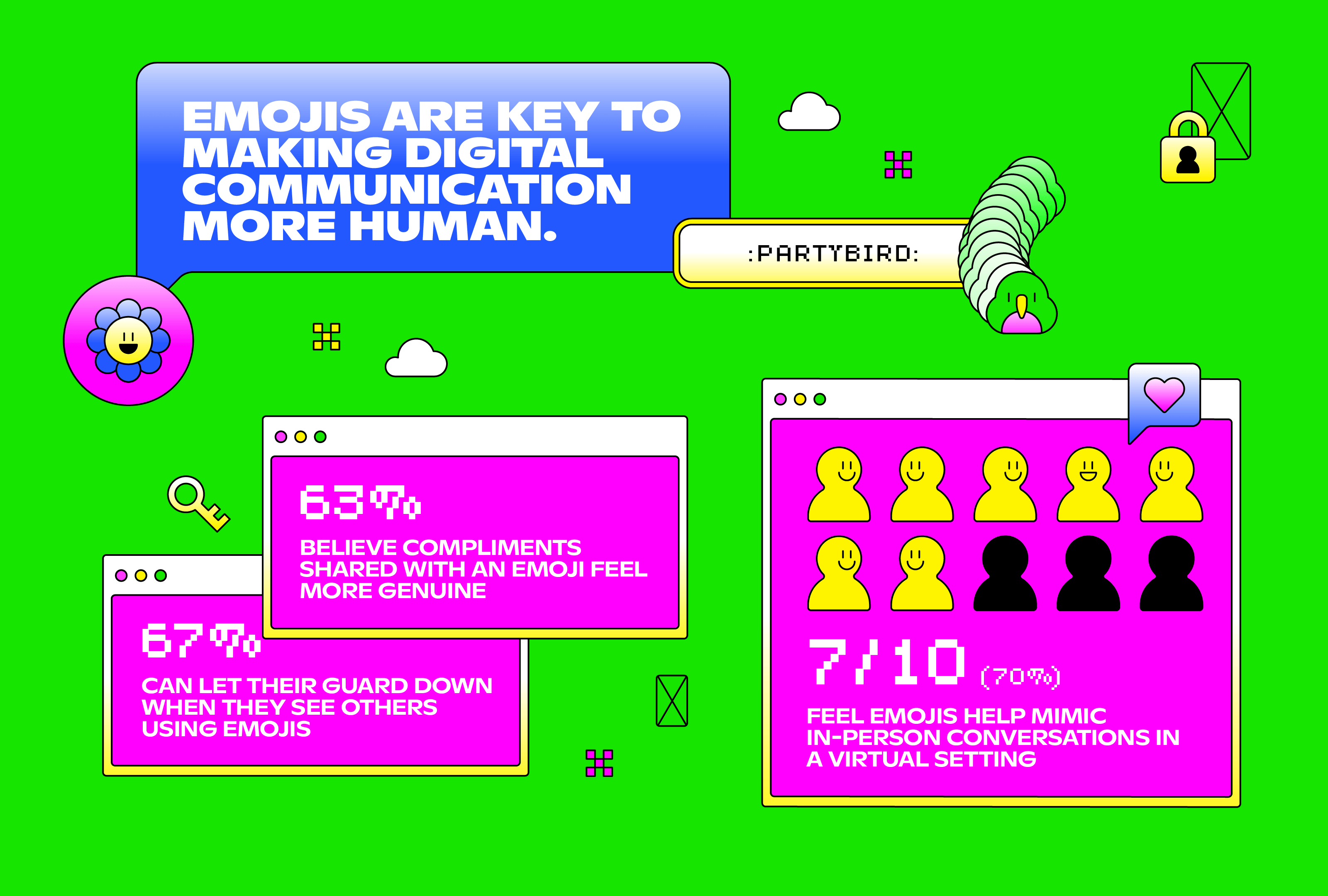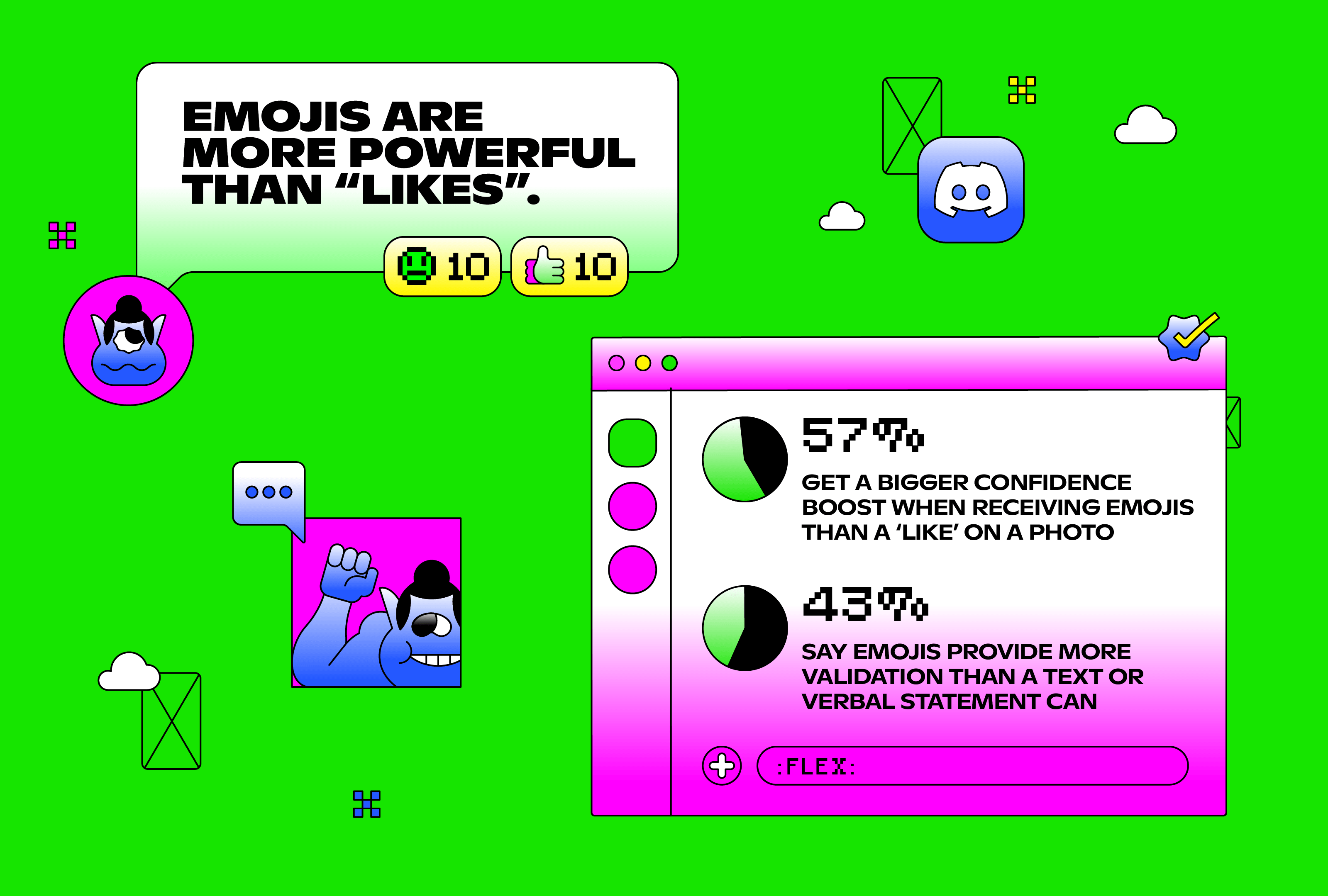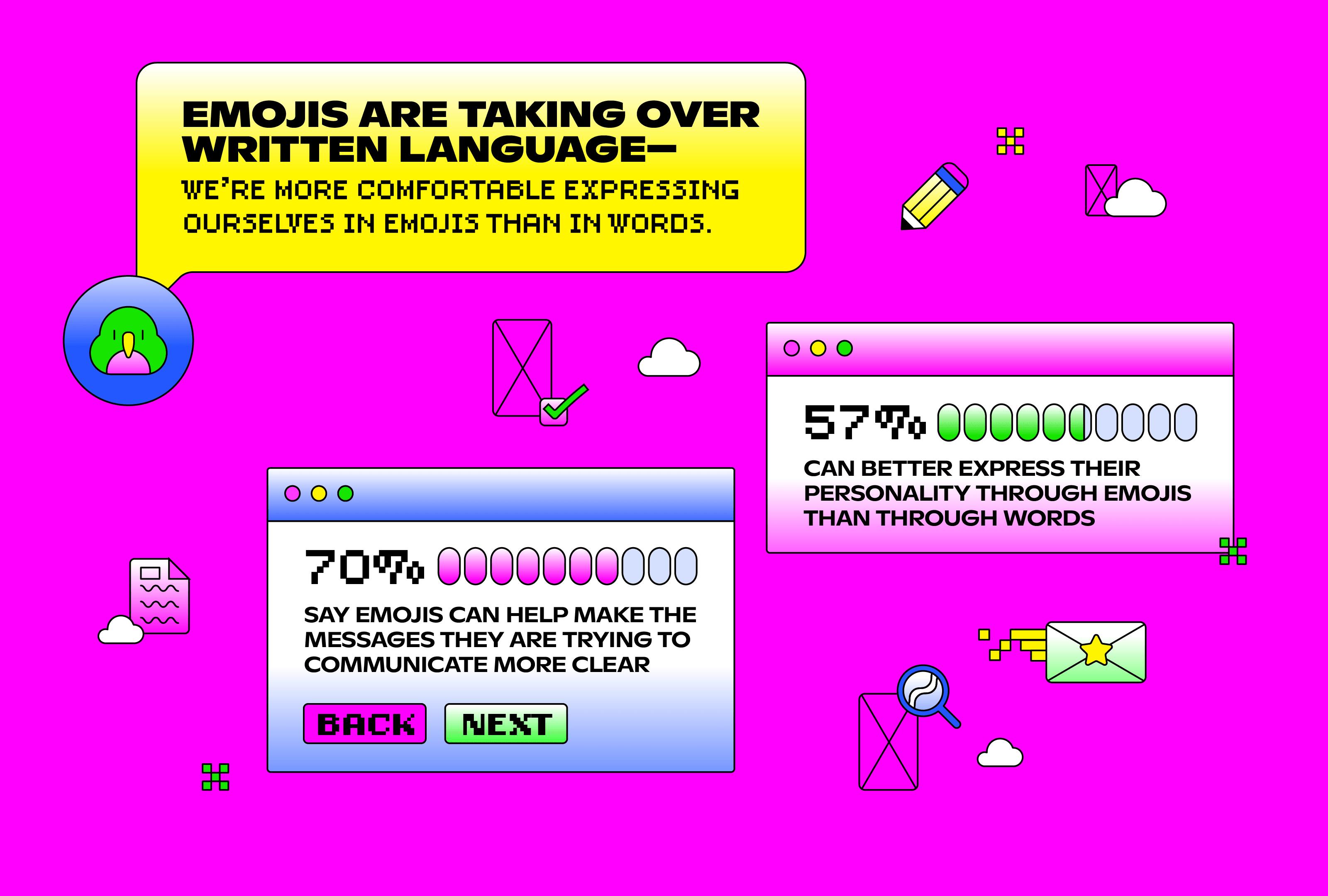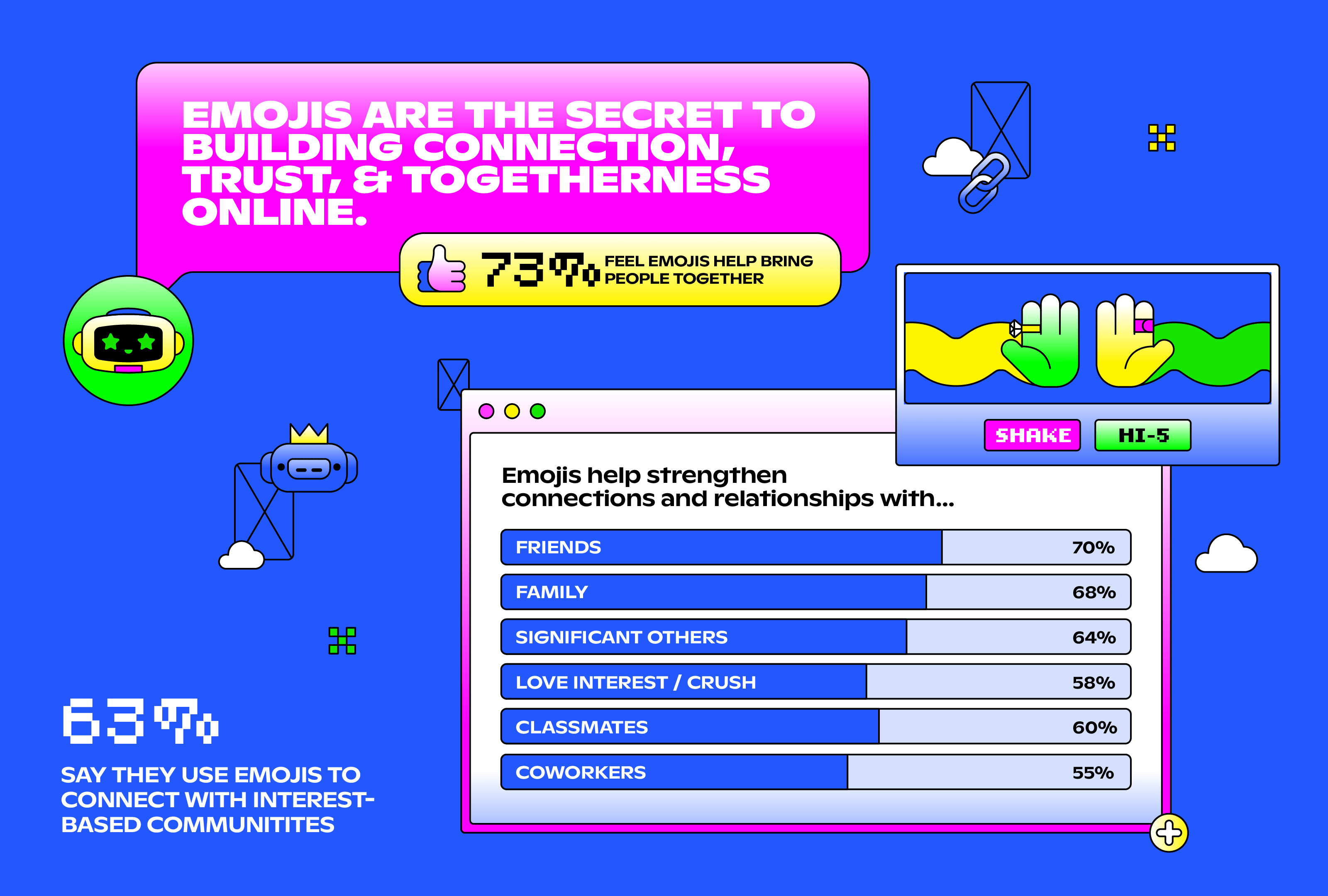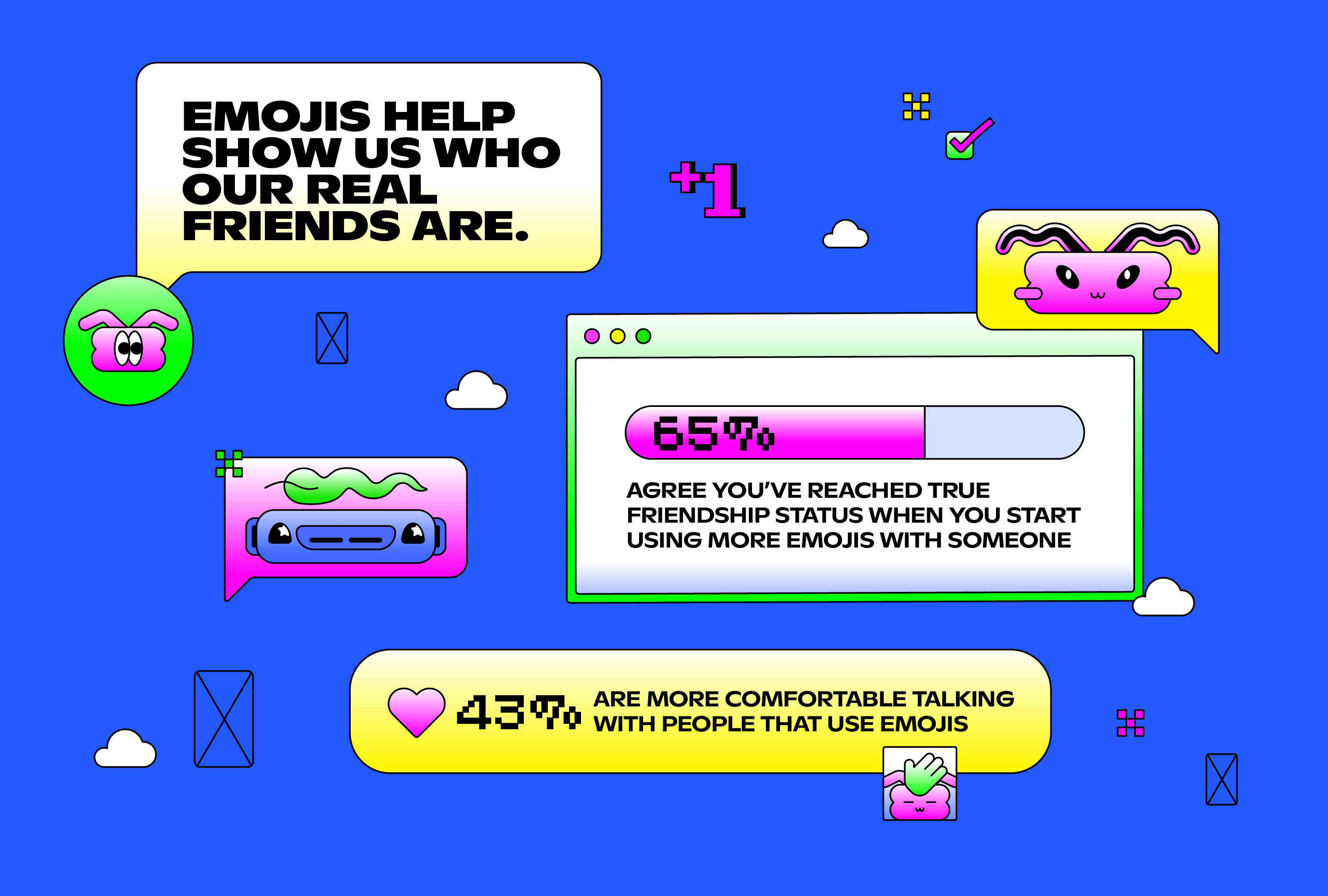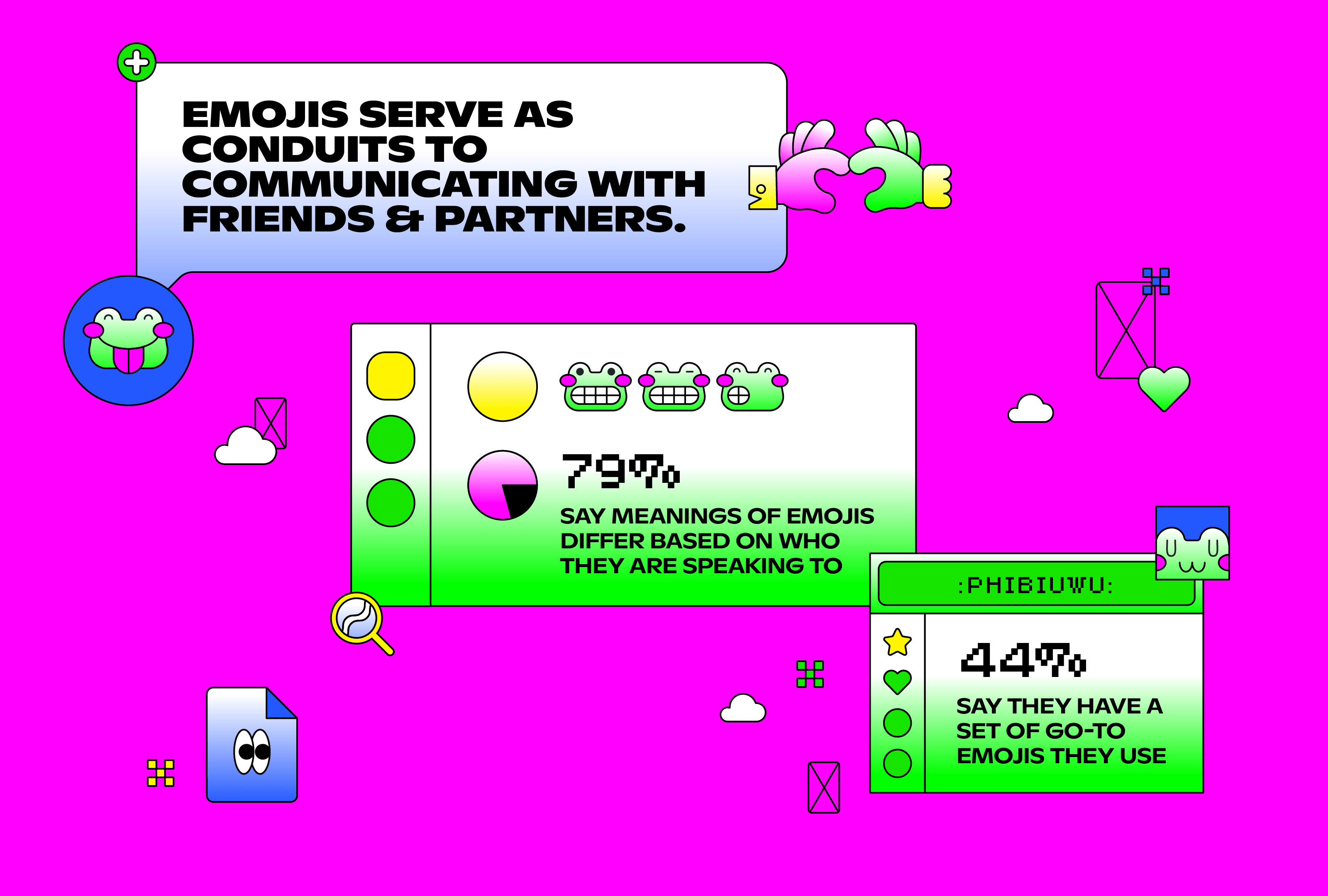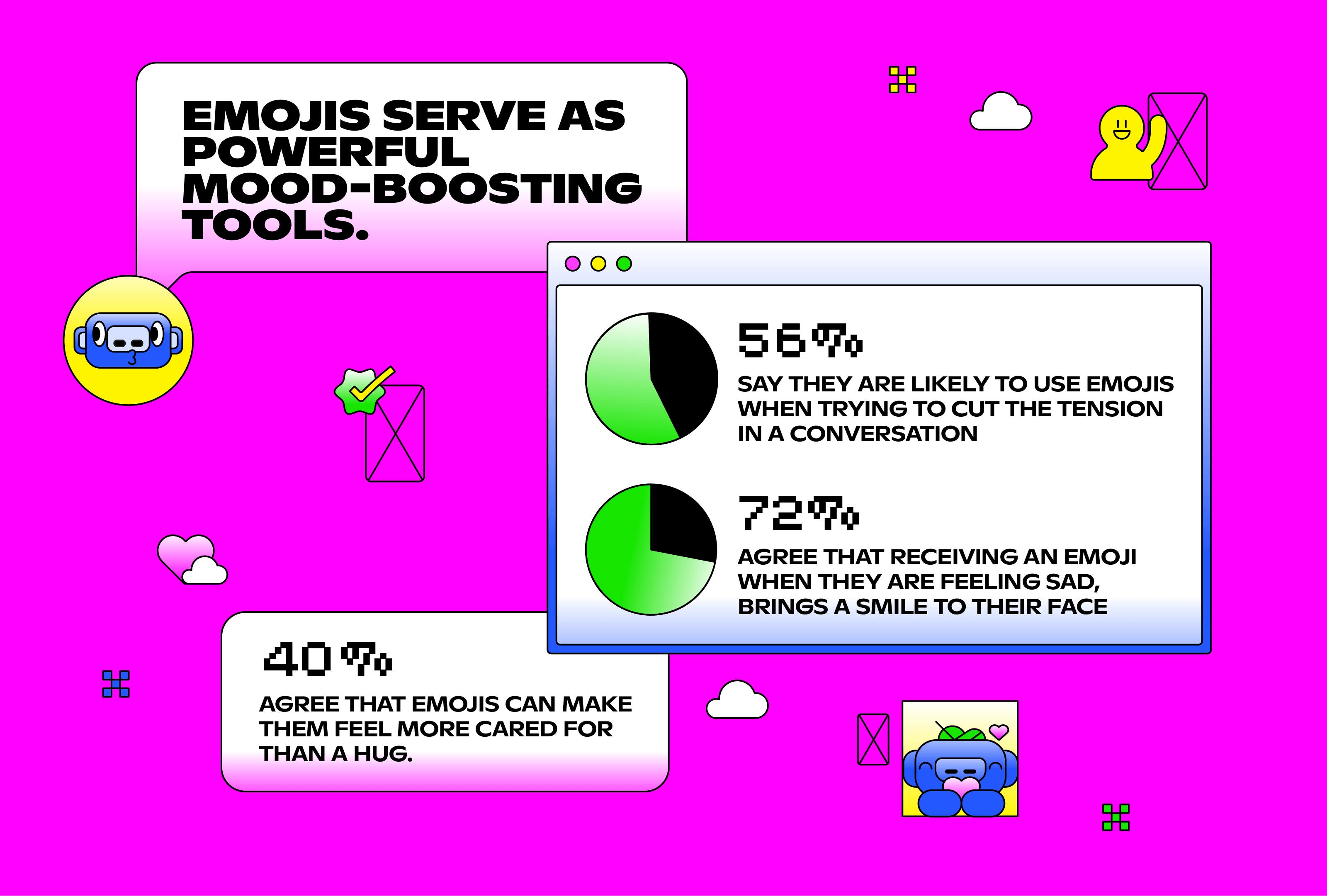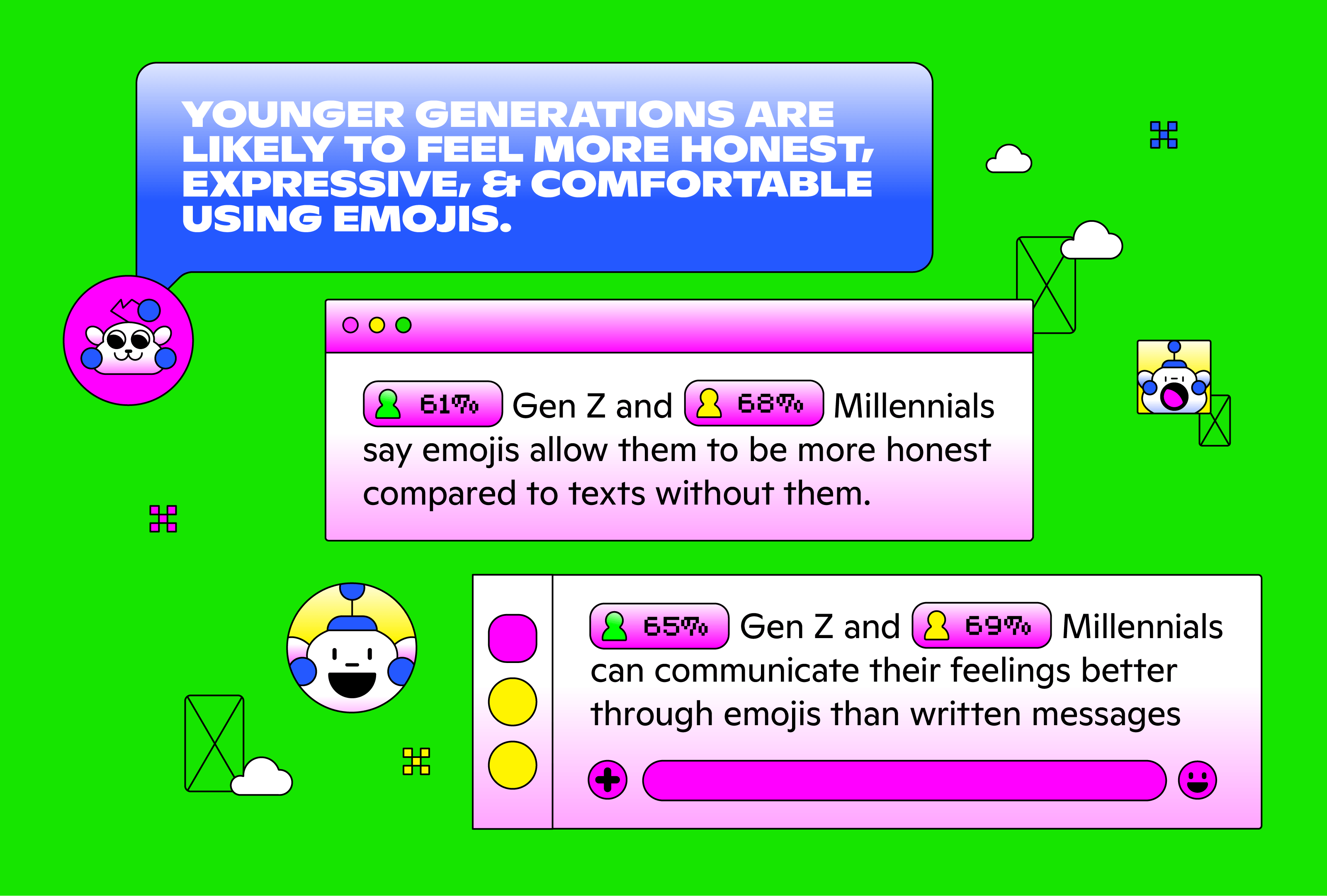 ---
You might also like
---
More from Other Platforms
---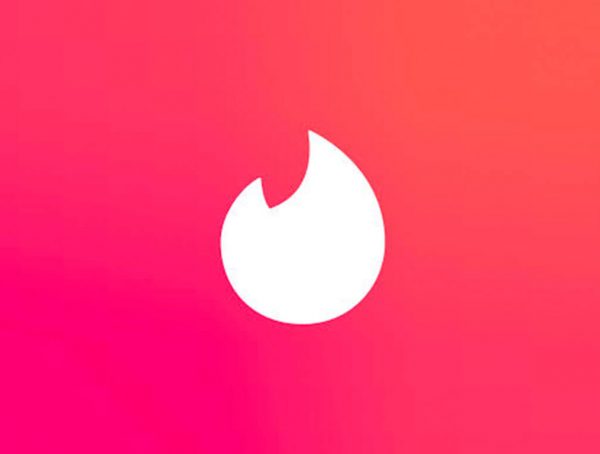 Tinder says it will remove social profiles from bios as part of its updated community guidelines to keep the dating …