This year has been (still is) very unpredictable. So Diesel launched "Unforgettable Denim" to celebrate all the things you did not do in 2020.
How many of your plans got canceled this year? Lockdowns, quarantines, canceled flights, and events put on hold… 2020 has hit us all hard.
For its Fall 2020 campaign, Italian denim brand Diesel chose to immortalize all of those plans and celebrations that we did not get to live during what it called a "generation-defining year." And to do this, the brand is offering customers the chance to personalize the leather tags on their jeans with the name of something they could not participate in.
The campaign, orchestrated by Publicis Italy, claims that  "not even 2020 can cancel a great pair of jeans." The hero movie shows a group of friends having fun together, despite missing out on all the things they had planned to do. Tags on their jeans reveal what they've missed out on: a yoga retreat, a trip to the Andes, and a music festival.
Customers can personalize their own jeans on Diesel's website and at selected stores worldwide.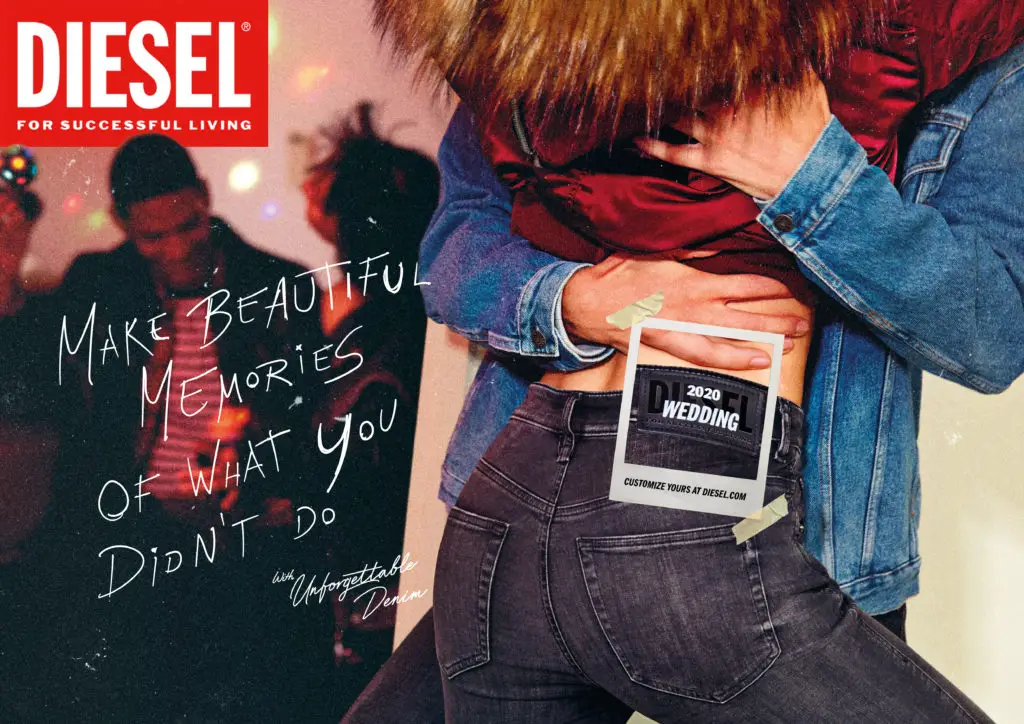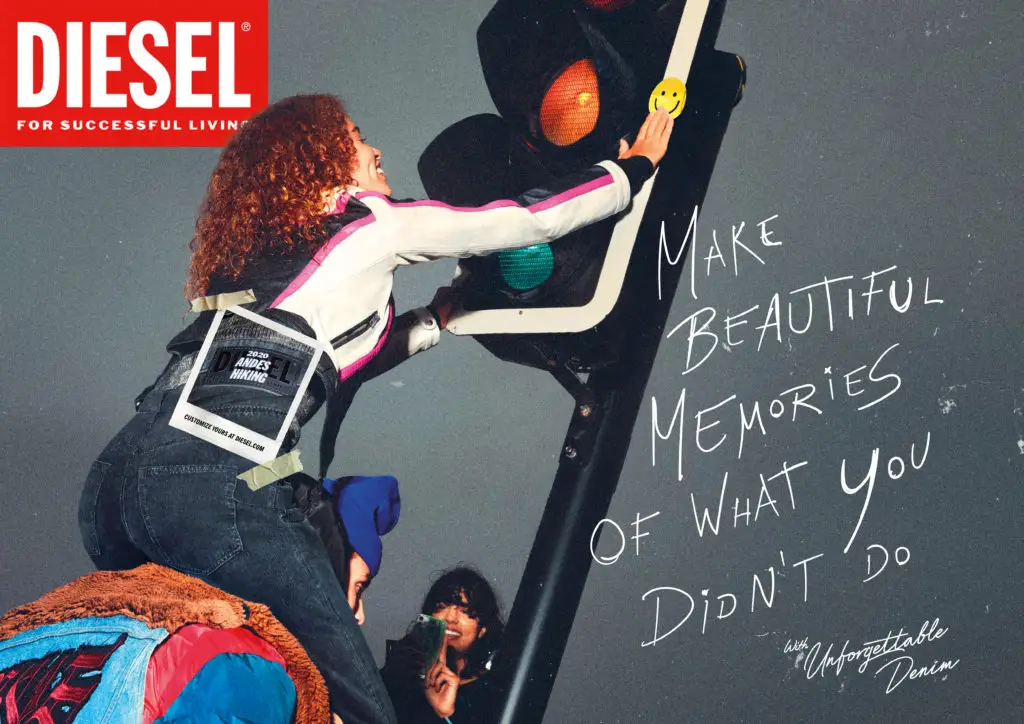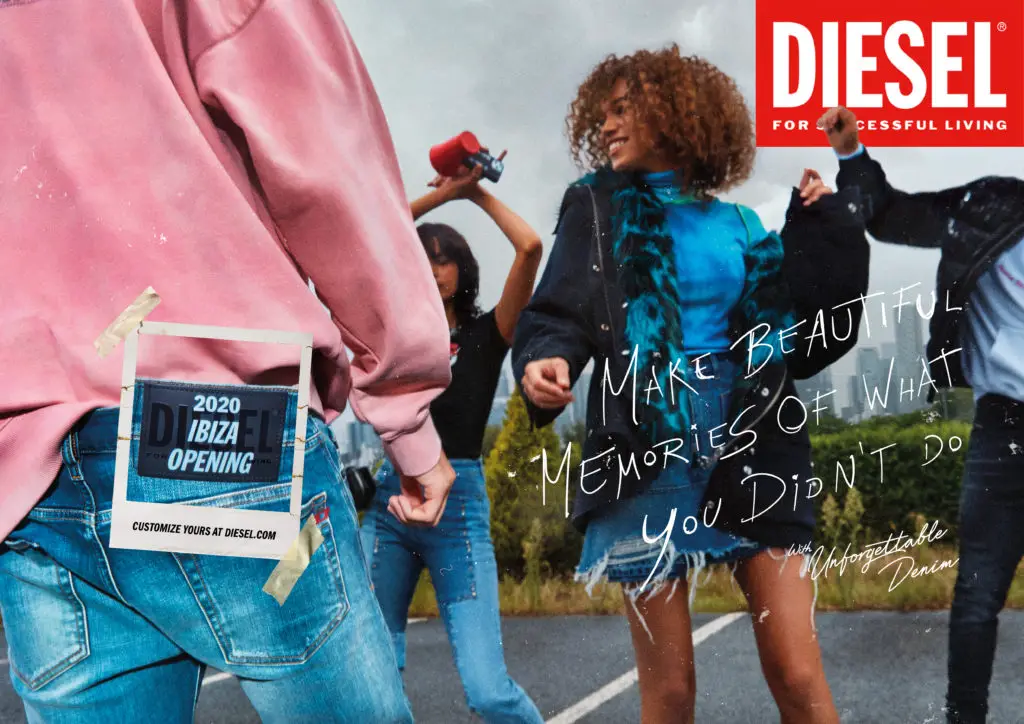 CREDITS:
Creative agency: Publicis Italy
Global chief creative officer, Publicis WW: Bruno Bertelli
Chief creative officer Publicis Italy: Cristiana Boccassini
Global executive creative director: Mihnea Gheorghiu
Global creative director: Eoin Sherry
Head of art: Costanza Rossi
Associate creative director/ art director: Arthur Amorim
Associate creative director/ copywriter: Dan Arango
Art director: Daniele tesi
Copywriter: Nicolò Santovincenzo
Designer/art director: Luca Villa
Strategic planner: Monica Radulescu
Group account director: Ilaria Castilglioni
Account Supervisor: Gonzalo Gutierrez
Head of TV production: Francesca Zazzera
TV producer: Erica Lora Lamia, Beatrice Pepe
Art buyer: Caterina Collesano, Marcella Garutti
Social media manager: Saraluna Goodloe
Head of social client services and strategy: Alessandro Bochicchio
Film Credits
Director: Pantera
Director of photography: Jake Hunter
Production company: Somesuch & Co ltd, Anonymous Content
Executive producer: Tor Fitzwilliams
Producer: James Greenall
Music Credits
Music: Sizzer – original composition with Jackie T & the Jetpacks
Music supervision: Michael Bertoldini
Print Campaign
Photographer: JP Bonino
Post production: Numerique
Product Still Life Photographer: Wookiee Studio
Post-production: Zum Studio
Scenography: Micol Di Palma
Photographer Agent: Carla Pozzi
Talent photographer: Rayscorruptedmind
---
You might also like
---
More from Lifestyle
---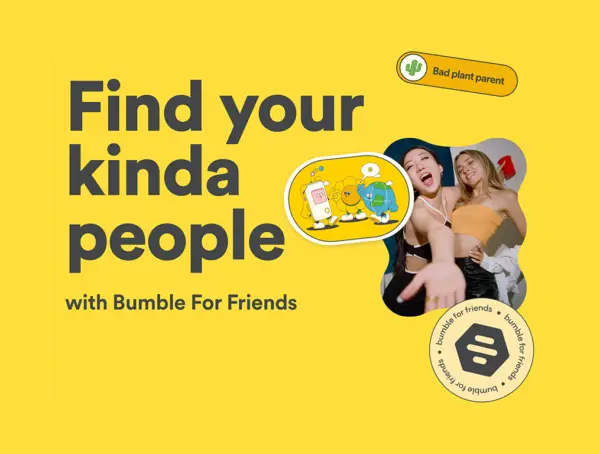 Dating app Bumble said it is testing a separate app, Bumble for Friends (BFF) in select markets to help users …