Digital nomad? Hi-tech company? International clients? Whatever your company type may be, we're sure that the amount of back and forth with paperwork that needs signing can be overwhelming.
This is where EverSign can help you. The innovative platform gives you the opportunity to handle all the contracts with your clients and purveyors of services straight from a single dashboard.
Let's admit it, we're a social media blog, so dealing with agreements and contracts is not our strongest point. This is why we were impressed with EverSign's agile environment and efficiency.
The first step to use the platform, is to sign up here. New users are given the opportunity to sign up with their personal details and set up different businesses that can sit under their account. After going through the process, new users are presented with their dashboard which offers a comprehensive overview of their business status.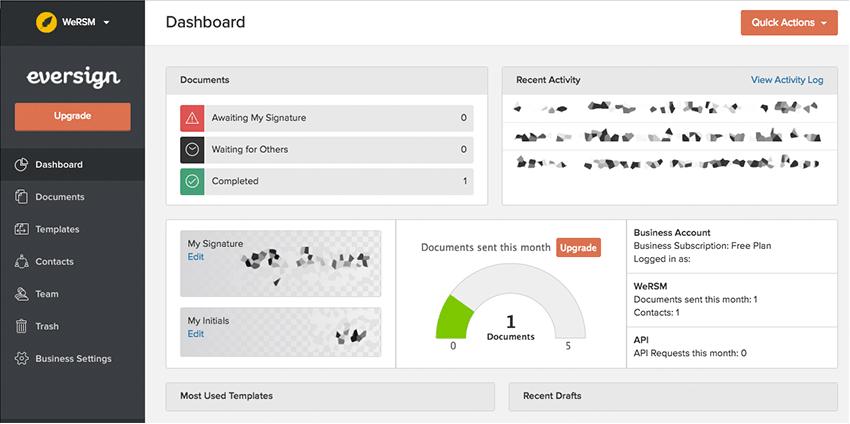 On the left-hand menu, users can create their own documents, or upload existing contracts that need to be sent and signed. Once uploaded, EverSign will ask you to define the fields that need to be signed or completed – you can add address fields, signature fields, company names, and so on.
The document will then be sent to the recipients you select. There is a variety of options here, as EverSign gives you the ability to share the document with yourself only, your team, or clients. Once shared, an automated email will be sent to those designated, so that they can complete their document.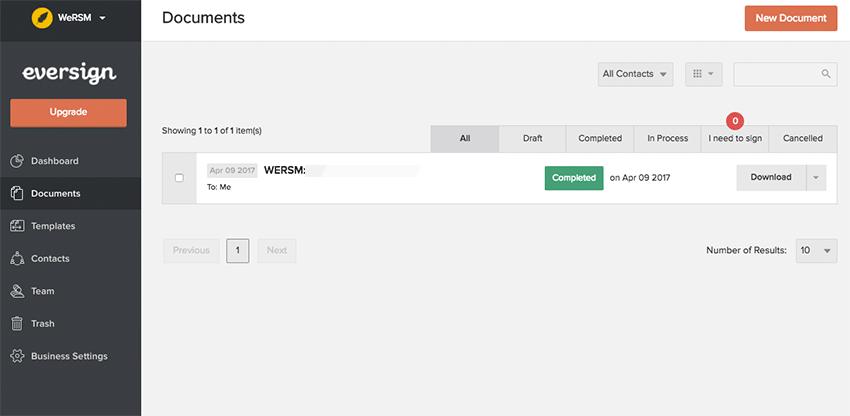 You can track the process of each document from the dashboard. EverSign also gives you the option to create templates and add contacts, so that you can have the most-used resources and names on speed dial. Editing your initials and signatures is also on the check list.
All in all, we found EverSign to significantly decrease our overhead when it came to new clients. It sure takes some time to get used to the dashboard, and the vast opportunities the platform offers, but this is because we're not used to legal technicalities.
However, EverSign makes sure it integrates many lean features that will make our life easier. More specifically, it will soon be offering connectivity with other applications and services – Dropbox and Google for example – so that you can keep your documents on the cloud, and accessible at any given point. To add an extra layer of safety and privacy, EverSign provides data encryption using 256-bit SSL.
To conclude, it doesn't really matter if your company is big or small. The truth is that at some point you may need a efficient platform to keep track of all the contracts and their respective status. Going paperless and agile is no longer a "nice-to-have" feature, but a necessity for modern companies. In this case, EverSign should be your first choice.
Sign up for EverSign here.
---
You might also like
---
More from Reviews
---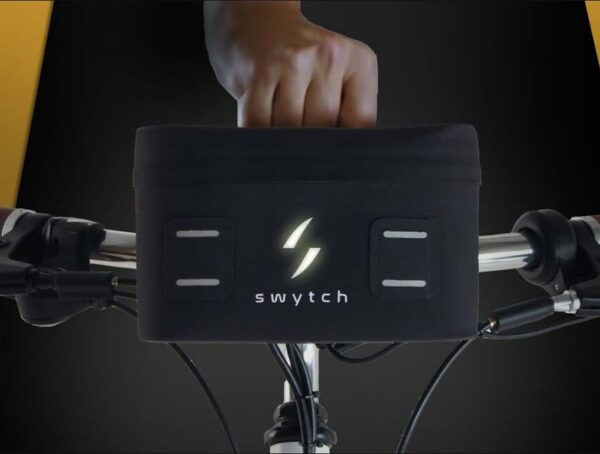 I converted my folding bike into an e-bike with the world's smallest and lightest conversion kit. I love riding my …