Dark mode, one of the most requested features on Chrome OS, is now available through the Flags menu on the Canary channel.
Chrome OS users have been asking for a system-wide dark mode for quite some time, but there was never any concrete evidence of when, or even whether, the feature would appear. But how things change.
According to a recent report from Android Police, the Chrome OS dark mode is here, albeit not fully functional and polished.
If you'd like to try it, follow the following steps.
How to Turn on Dark Mode on Chrome OS
To minimize strain on the eyes when working at night, a dark theme is a must. Here is how you can turn it on – on Chrome OS.
Go to Chrome on your Chromebook and paste the following chrome://flags/#enable-force-dark and chrome://flags/#enable-webui-dark-mode into the URL bar.
Toggle both flags from the drop-down menu.
You might also want to make Chrome OS darker, by enabling chrome://flags/#dark-light-mode.
As Android Police's Kent Duke explains,
"We can immediately see the difference as soon as the OS applies these flags. The browser and system apps transform into a sleek, near-black color that fits nicely with the default theme. The wallpaper picker looks the most polished so far as its title bar matches the dark aesthetics, unlike other apps."
Dark themes have been rolling out on various platforms and devices for the last few years, so it's great to see that Chrome OS is following suit. Although Google brought a dark theme to Chrome 78 last year through, it didn't work that well on Chrome OS. For some users, it caused more serious problems, forcing them to re-format their Chromebooks.
Google removed the flag one update later and that was that. Until now, it wasn't clear when a proper dark theme would be available.
Now we know that it's certainly on its way, but it's still very early in its development. It will need a lot more refining to be ready for the Chrome OS Stable channel.
---
You might also like
---
More from Google
---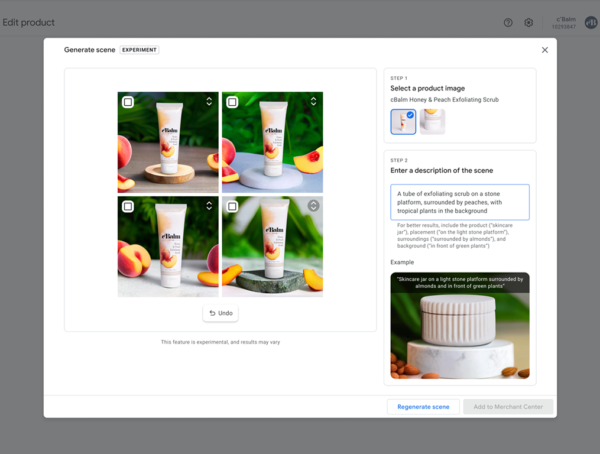 Google is launching Product Studio, a new tool that lets merchants create product imagery for free, using generative AI. Google Product …