Bumble continues on its mission to facilitate safer dating but adding extra support for users who have experienced abuse or sexual assault.
Bumble is partnering with Chayn, a survivor-run nonprofit that offers a web-based support service called Bloom, which will be customized for Bumble users.
Dating is never easy. Now imagine how challenging it can be for people who have experienced abuse, violence, or sexual assault.
Bumble members who report a case of sexual assault or relationship abuse to the company's feedback team will now receive a code to access a version of Chayn's web-based support service Bloom that is customized for Bumble users.  They will be offered up to six therapy sessions, access to a library of resources created by survivors and trauma-focused therapists, and one-to-one chat support from the Bloom team.
"The trauma caused by sexual violence can devastate survivors, but with the right support, survivors can heal and reclaim their lives," Chayn founder Hera Hussain said in a press release. "Feedback from Bloom participants has been phenomenal. Survivors told us that it allowed them to access support for the first time, made them understand their trauma better and feel less alone, and gave them the tools and space they needed to support their healing."
This initiative is part of Bumble's wider mission to make dating safer.
Bumble and Bloom will make the customized therapy program available to all Bumble users later this year. There are also plans to extend the access through Bumble's social network, Badoo. Sessions will initially be available in English and Spanish, with versions in French, Hindi, Arabic, and Urdu coming early next year, according to Bumble.
Bumble vice president of member safety Rachel Haas said in a press release: "Safety has been central to Bumble's mission from day one. As someone who has dedicated their life to supporting survivors, I know the enormous impact we can have on a person's healing by providing them with access to the support they need and deserve. We're proud to partner with Bloom to be the first in the industry to pioneer a trauma-informed and expert-led survivor resources program."
---
You might also like
---
More from Care
---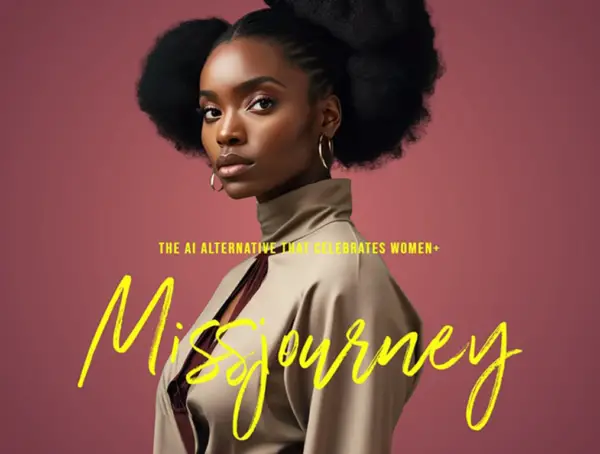 Missjourney is an AI tool that generates images exclusively of women, from CEOs to leaders, superheroes, doctors and engineers. TEDxAmsterdam Women …