Bubblehouse has announced the first and only marketplace that makes NFTs social, accessible, and eco-friendly.
Artists, musicians, gamers, photographers, chefs, and athletes have a new destination to grow their work: starting today, Bubblehouse is calling all creators to form their own NFT economies on its new platform.
The company has announced the first social, eco-friendly, and accessible NFT marketplace, where creators and collectors can build communities and sell and collect digital NFTs and exclusive experiences (xNFTs) without needing to have any technical knowledge of crypto.
Currently, there is no easy way to look at other people's NFT portfolios or their collecting activity. Bubblehouse changes this by letting people showcase what they own, no matter what platform they have purchased the digital assets from.
Furthermore, the app is offering a first-of-its-kind social environment where people can see in real-time what their friends and favorite athletes, celebrities, and influencers are collecting and browse who else is creating similar collections.
What's interesting about Bubblehouse is that it brings some uniqueness to the game and makes the world of NFTs easy and accessible for all by removing unnecessary crypto mechanics from the backend. These can range from the need for crypto wallets to first owning cryptocurrencies to complete any transaction.
Also, Bubblehouse is the first platform to tokenize physical experiences. With the introduction of Experience NFTs, aka xNFTs, creators are given the ability to sell NFTs in the form of exclusive tickets and experiences.
The platform allows all creators to list and monetize all creative works and experiences. At the same time, collectors also enjoy perks like ownership of non-commercial rights and DM access to creators once they've purchased their items.
Finally, Bubblehouse is overcoming the eco-sustainability issue inherent to crypto by using the more eco-friendly Polygon blockchain, which is more than 99% more carbon-efficient than Ethereum. In addition, it is eco-friendly, preserves security, and solves pain points like high gas fees and slow speeds found in unsustainable Blockchains.
Bubblehouse is available to download now for free on iOS and Google Play.
---
Featured image: Bubblehouse
You might also like
---
More from Tech
---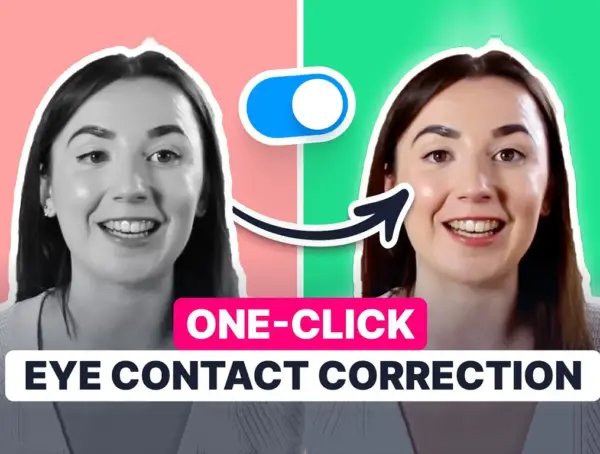 How many times have you struggled to keep eye contact with a camera when filming a video and reading off …