Including AI chatbots in your digital strategy improves engagement and support, boosts brand visibility, and increases brand satisfaction. What marketer would turn down technology that helps convert and refine the overall user experience? 
After all, a better user experience impacts conversions. AI is also allowing people to get information at lightning speed. And this in itself is vital to the success of any business. Marketers are taking notice.
"The bot revival is also taking place at a time when people are growing tired of individual apps," Mike Isaac of The New York Times said. That's right, AI, specifically messenger app chatbots, are gaining popularity over social media apps.
In fact, over 25 percent of the world will be chatting with bots via messenger apps by 2019, according to eMarketer. If you want to be at the fingertips of your customers, the time to bring chatbots into your digital strategy is certainly now.
What Are Chatbots?
Using deep learning processes and artificial intelligence, most AI chatbots can converse or text chat just like humans. They're developed using scripts and neural networks, building intelligence over time by layering the information they gather within those neural networks.
The more layers a chatbot builds upon, the smarter, faster, and more accurate it becomes. In fact, AI chatbots are so artificially intelligent, they can meet the demands of customer support, influence buyer decisions, and make target marketing look like mere child's play.
The AI bots of today can deliver timely support to influence buying decisions, take on customer service questions, and make target marketing look easy. This is certainly attractive to marketers that want to optimize their digital strategy.
Sales Bots
The attention customers get from chatbots can be far better than that of any human. Marketers that employ AI bots as sales tools are refining user experience. Even big brands are dispatching sales bots to bond with customers.
For example, apparel brand H&M uses AI chatbots to make sales as seamless as possible. H&M customers are greeted by bots via a messenger app, and through a clever series of style minded fashion questions, product recommendations are made based on preference.
Sales bots can even take your customers all the way down the sales funnel, from initial connection to checkout. For example, Facebook Messenger bots can now process payments. "Customers can check out with a few easy clicks, without ever leaving the Messenger app," Facebook announced in a press release late last year.
Sales bots can form a quick bond with customers, access previous purchase patterns, and make tailored recommendations based on the information they have piled up in their neural network. All those layers of information serve up some valuable customer insights as well.
Analytics Bots
Onboarding AI to your digital strategy allows you to get some very valuable insights about your customers. Chatbots can analyze buyer trends, plot purchase patterns, and they can deliver these analytics faster and with more accuracy than humans.
How is this important? It essentially gives you an edge on what products or services to market, what new market ideas to begin developing, and what products or services you can shift focus from. This essentially integrates the personalized touch your customers crave.
"Smart companies are already harnessing the power of predictive analytics to gain deeper insights on their customers," Christina Comben of Day Translations explained. "They can break down tons of useful information and offer laser-sharp targeting. Now just picture this efficiency of information coupling with IoT."
Industry leading companies like Uber, Under Armour, CNN, Hi Poncho, Sure, Taco Bell, and even The Wall Street Journal are using AI chatbots to connect with their customers.
This is certainly a powerful message for marketers. And the insights these companies are gaining from their bot armies is unprecedented.
Engagement Bots
The widespread integration of AI chatbots is changing how marketers look at and measure engagement. Bots, oddly, are making a customer engagement all about conversation. Prior to AI in digital marketing, conversions were measured on action rather than the exchange of information.
For instance, instead of likes, retweets, clicks, or comments, your customers are engaging with bots through meaningful discussion. This is refining user experience, and boosting brand satisfaction for bot friendly businesses.
Disney's AI chatbot Officer Judy Hopps from the movie "Zootopia" is a fantastic example of the new standard set for engagement. To build anticipation for the movie premiere, fans could chat with Officer Judy Hopps via Facebook Messenger. The engagement would often be longer than 10 minutes on average.
"Although the Zootopia bot was only available for 16 days, she exchanged millions of messages by the end of the period because an overwhelming majority of users shared their positive experiences and inspired others to try," TOPBOTS noted.
Are you ready to bring AI into your digital strategy? If you want to overhaul your support services, increase engagement, and drive more customers down the sales funnel, AI chatbots are certainly artificially intelligent enough for the job. How will you refine user experience?
You might also like
---
More from Experts Talk
---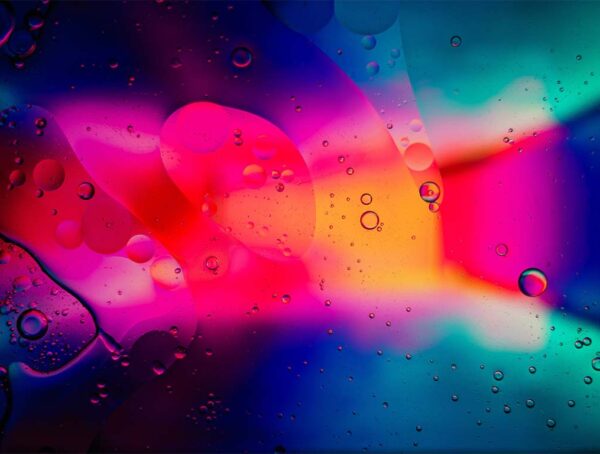 In this month's experiment, we set out to find out whether adding custom alt text on Instagram posts improves reach.