Close friends. No filters. No influencers. No ads. And ALL the memes. Meet Basement. The newest, and simplest micro-network to hit the App Store.
That's right, it is only available for iOS at the moment – Apple users, you get first dibs!
So, if find yourself wanting to escape content fatigue and the consistent privacy blunders that its larger counterparts such as Facebook, Twitter, Instagram and etc. struggle with, here is what you need to know about Basement:
It was founded by Fernando Rojo and Jeremy Berman and backed by one of the US's consistently top-ranked accelerators, YC as recent as 1 week ago. Basement is an effort to break free of messenger migration and enable personalised micro-sharing with a select group of friends.
And according to TechCrunch, the simplicity of their platform plays right into what the younger demographic want from social media – interactions with THEIR friends. Which is why the app's feed-based interface resonates particularly well with users. It is something they are already used to and enables them to take control of who sees, engages and shares with them.
Friend limit? 20 of your closest friends, with the ability to tag individuals to further limit viewership, i.e. your chosen friends can see one another's comments on a mutual friend's post. Non-friends interactions appear anonymous, thus rendering it into the ultimate judgement free zone!
Ciao Juno, Ludwig, and the likes. Filters on Basement are non-existent and so are influencers! Just you and your peeps and, as mentioned above, the occasional meme or five!
Yes, Fernando and Jeremy added a constant feed of the internet's top trending memes, enabling users to truly shine in their next meme war with friends on the platform; because everyone loves a good meme!
But how are they ever going to tackle 'ad-free' social? They've taken inspiration from WhatsApp – 1 year for free followed by a small subscription fee thereafter.
Admittedly though, the founders told TechCrunch, that growth on the platform won't be as easy as its gigantic competitors: "It's harder to grow a micro-network, but once it's bigger it's much more robust because it's the place where people turn when they want to connect with their close friends."
So, is this the next generation of social media in the making? Time will tell. But until then, Apple users give it a go and let us know what you think.
---
You might also like
---
More from Startups
---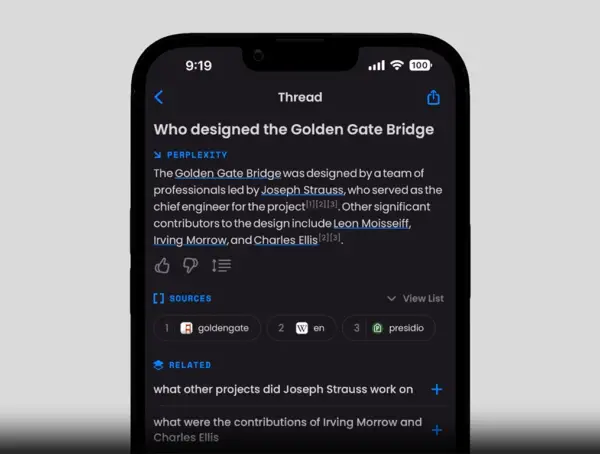 Perplexity AI, An AI-powered search engine, recently raised $26 million to rival Google and launch its iOS search app. Perplexity AI, …