Banksy pays tribute to Bob Ross in a video reveal of his latest artwork: Oscar Wilde escaping a Prison in Reading, UK.
It begins as a soft-spoken of TV's most iconic painting instructor, Bob Ross. But soon the "Joy of Painting" show shifts into a frenetic and extremely rare behind-the-scene video of Banksy at work.
Banksy's latest creation, titled "Create Escape" is a stenciled artwork of a prisoner escaping the high walls of HM Prison Reading. But even more than the artwork itself, it is the reveal that is making the buzz. The video pays tribute to America's favorite TV painter Bob Ross and captures never-seen-before scenes of Banksy creating his artwork. The video moves away from Ross' usual bright light studio to the reality of Banksy: darkness, as he is always forced to create his artwork at night, and in a very limited time governed by police response time (yes, even Banksy's artwork remains illegal street art in the UK.)
HM Prison Reading is best known to have hosted Oscar Wilde as he served a two-year prison sentence between 1895 and 1897 for the charge of "gross indecency" for being gay. The artwork is a tribute to the poet as it depicts a prisoner escaping over the high walls using a long strand of paper emerging from a typewriter in place of the usual bed sheets.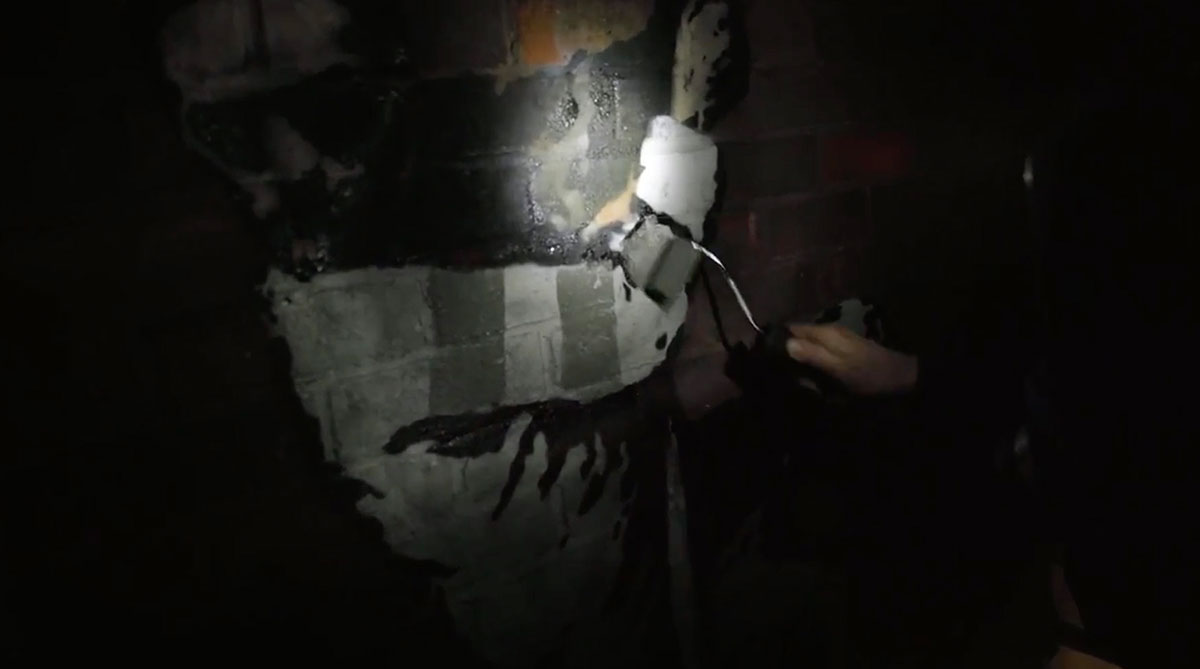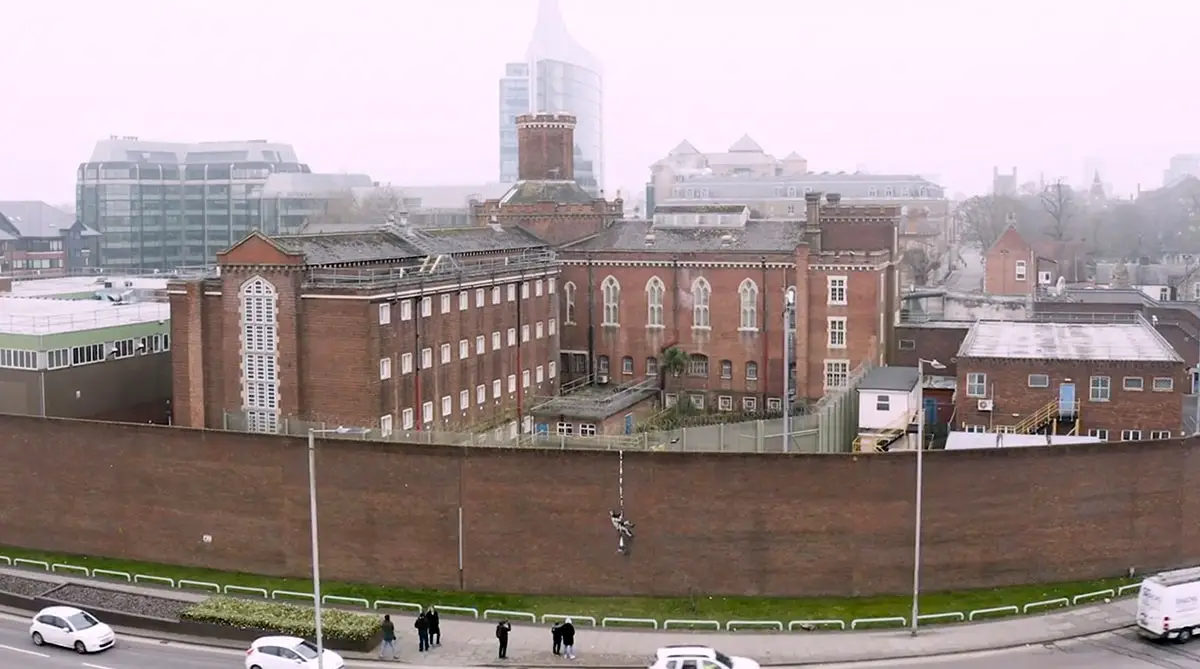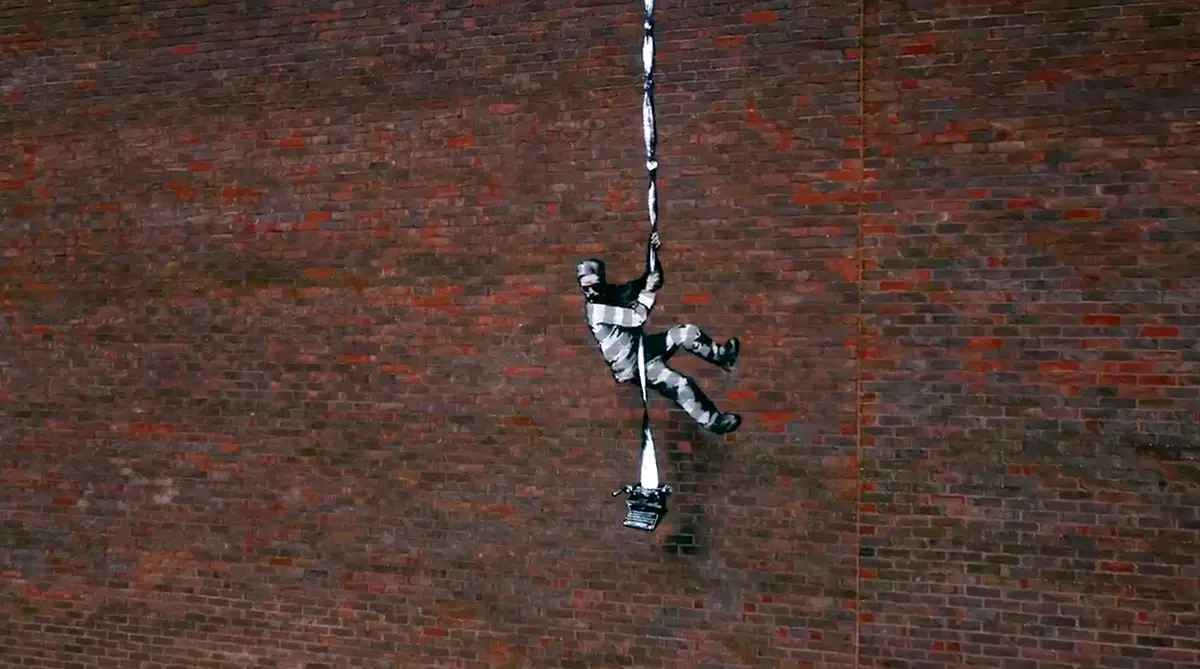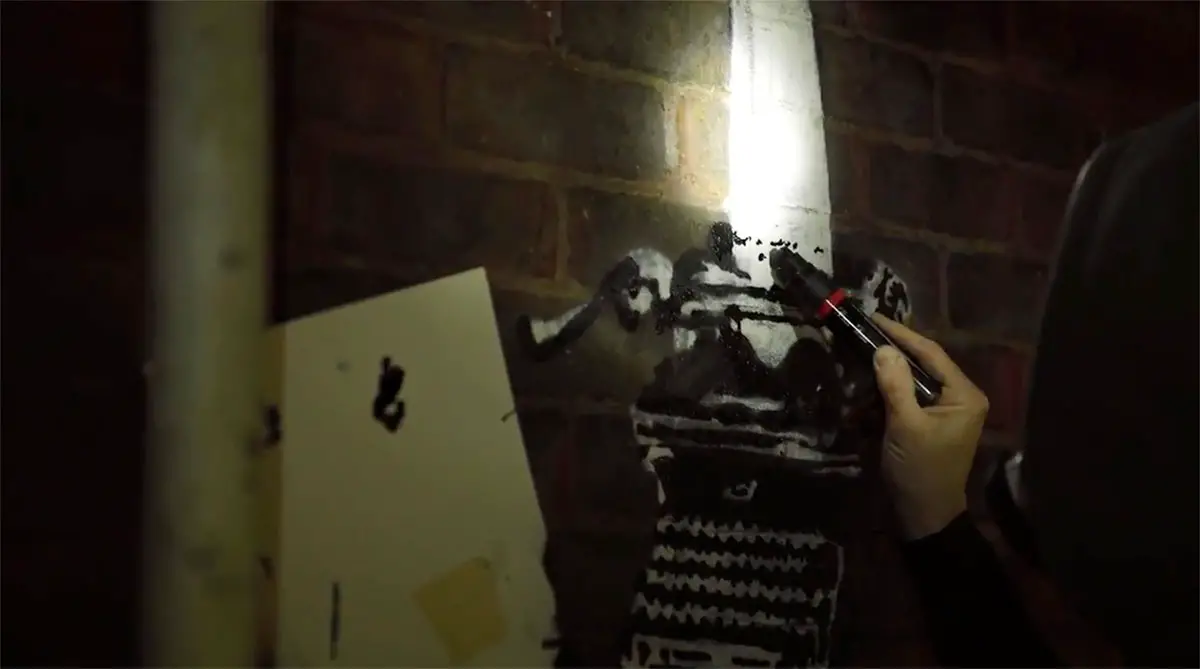 ---
You might also like
---
More from Featured
--- TIkTok is pulling the plug on TikTok Now, its BeReal clone, a little over nine month after it was first …