Balenciaga celebrated the return to fashion events with an entertaining cartoon representation and a live show that disrupts the norm.
Balenciaga presented its Spring/Summer 2022 collection on October 1 at the Théâtre du Châtelet in Paris. The show was designed to challenge the vanity of fame and long-conceived fashion concepts.
To stage the launch of the new collection, the brand premiered the new pieces within a one-off episode of The Simpsons. At the theater where the clip was revealed, celebrity guests also showcased pieces of the collection among the audience and on the red carpet.
The one-off episode premiered the brand's fashion collection by dressing them up and making them walk down the catwalk in a full iconic representation of their personalities. As Balenciaga's creative director Demna Gvasalia explained: "We needed something fun to happen."
In the storyline, Homer Simpson, who wanted to celebrate his wife Marge's birthday with a Balenciaga dress (or a piece of cloth with a tag, or just the label – whatever was the cheapest option), catches the attention of Demna Gvasalia, who ends up flying Springfield's citizens to Paris to present the fashion house's latest collection in their own unique ways.
Mo the Bartender, Chief Wiggum, and Smithers carried animated versions of past Balenciaga looks. The clip also featured Vogue editor Anna Wintour.
At the Paris event, guests were invited to pose as they arrived at the venue, unaware that they were also live-streamed to those already inside the venue and on social media. Gvasalia explained, "it's more like a music or movie business, in the way you can convey things," he said. "I like exploring these borders."
Special guests like Cardi B, Offset, Lewis Hamilton, Juergen Teller, Isabelle Huppert, Naomi Campbell, and Elliot Page and the fashion house's own atelier staff also wore and showcased pieces from the new collection.
With the thought-provoking presentation, the brand sought to make a statement about the vapidity of celebrity and fame. The show challenges fashion conventions and absurdist social commentary. "I've wanted to do a premiere concept where the guests would be the show for many seasons," he said. "It was nice to have a social occasion again. I hoped it would make people smile," remarked Gvasalia in an interview with Vogue.
---
Images: Balenciaga / The Simpsons
You might also like
---
More from Lifestyle
---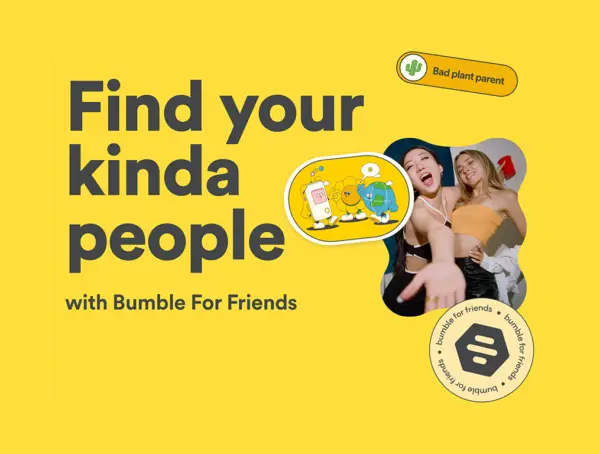 Dating app Bumble said it is testing a separate app, Bumble for Friends (BFF) in select markets to help users …