After a year of battling with some developers, Apple will allow most to qualify for a reduced App Store fee of 15%.
Any developer that earns less than $1 million in revenue per year is eligible.
It caused a lot of rumble in 2020, but Apple has now agreed to half its App Store fee for most developers as part of a new Small Business Program it is launching on January 1st, 2020.
The new program will allow any developer who earns less than $1 million in annual sales per year from all of their apps to qualify for a reduced App Store cut of 15% on all paid app revenue and in-app purchases. A  "vast majority" of iOS app developers should be able to access the program, but the company declined to comment on what percentage of its more than 28 million registered app makers would qualify. One thing for sure, Fornite would not benefit from the cut.
According to analytics company Sensor Tower, an estimated 98% of developers would be eligible for the 15% reduced rate, but those developers generated only 5% of the App Store's total revenue last year.
In 2019, the App Store generated over $50 billion in revenue, according to CNBC, making it one of the company's most important businesses beyond the iPhone.
The new Small Business Program will go into effect on January 1st, 2020. Developers will need to apply for the reduced rate. Apple says it will be releasing more information about that process and other eligibility requirements and deadlines in December.
Apple CEO Tim Cook described the move as a way to support small businesses, which he describes in a statement as "the backbone of the global economy and the beating heart of innovation":
"Small businesses are the backbone of our global economy and the beating heart of innovation and opportunity in communities around the world. We're launching this program to help small business owners write the next chapter of creativity and prosperity on the App Store, and to build the kind of quality apps our customers love. The App Store has been an engine of economic growth like none other, creating millions of new jobs and a pathway to entrepreneurship accessible to anyone with a great idea. Our new program carries that progress forward — helping developers fund their small businesses, take risks on new ideas, expand their teams, and continue to make apps that enrich people's lives."
---
You might also like
---
More from Tech
---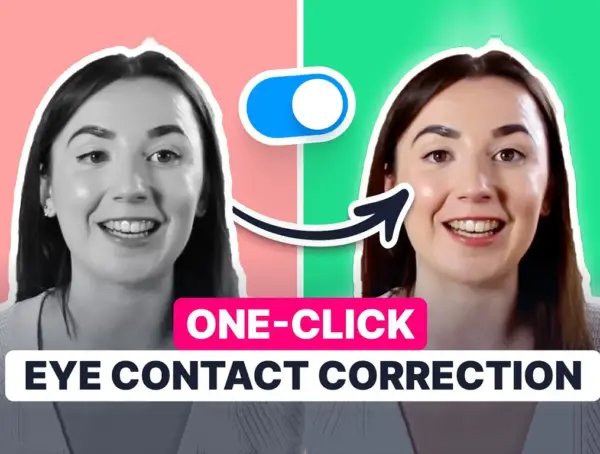 How many times have you struggled to keep eye contact with a camera when filming a video and reading off …