With its latest iOS 15 update, Apple lets users receive alerts if any unwanted AirTags in their vicinity are tracking them.
Apple continues to make changes to iOS 15.2 with this week's release of the second beta. The update provides new child safety features in the Messages application, tweaks to the interface of the Apple TV app, and more.
Among the newly added features, Apple is enhancing its user privacy to give people more control over whether they're being tracked.
According to MacRumors, iOS users can already access the new "Items That Can Track Me" option in their Find My app and manually scan their surroundings for AirTags, and other Find My-enabled devices which may be tracking them.
The update also changes the name of "Identify Found Item" into "Help Return Lost Items" to see items that have accidentally ended up in the user's vicinity, rather than maliciously.
In addition, Apple has also announced that it is working on building this same feature for Android users to be alerted of any unwanted trackers. The company expects to launch the app for Android devices later this year.
Apple updated the safety feature earlier this week, following criticism and concerns over the safety of its AirTags. Although AirTags are designed only to let users keep track of items like keys if they are lost or stolen, some say that the tiny technology could also be easily used to track people.
In June, Apple issued an initial series of measures to address these concerns. Back then, the company improved the waiting time for AirTags to start emitting a warning chime when tracked items are away from their rightful owner, from three days down to just eight to 24 hours.
The safety update joins several useful releases included within Tuesday's iOS 15.2 second beta, such as a Legacy Contact feature that lets loved ones access the account of a deceased person, and the child Communication Safety feature for its Messages app, which blurs an image with nudity and offers safety resources.
---
You might also like
---
More from Lifestyle
---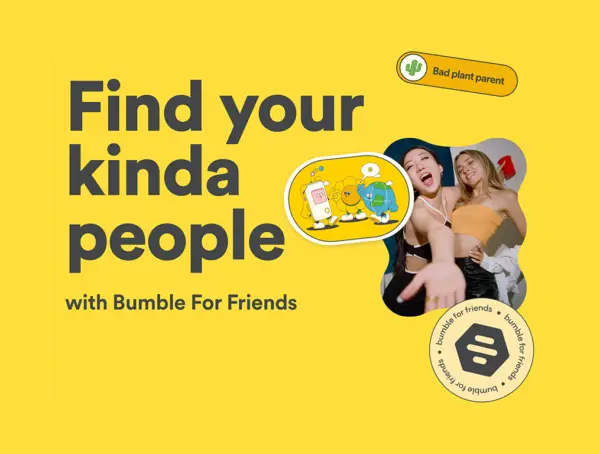 Dating app Bumble said it is testing a separate app, Bumble for Friends (BFF) in select markets to help users …