Food giant Mars announced its Uncle Ben's brand will change its name to Ben's Original to "create a more inclusive future."
It took too many years. It should not have even ever existed. But Mars is finally pushing out Uncle Ben's to replace it with a more generic, and of course, less racist, brand name. The company will also remove the image of Uncle Ben from all packaging to "create more equitable iconography."
The brand is reacting to the popular opinion that the branding had been rooted in racist iconography.
"We understand the inequities that were associated with the name and face of the previous brand, and, as we announced in June, we have committed to change," said Fiona Dawson, global president of Mars Food multi-sales and global customers, in a statement.
It is unclear at this stage what the iconography will be replaced with. A spokesperson said the brand is "still in the process of developing additional iconography," so it's unclear what the new packaging will look like.
The spokesperson, however, noted that Mars is "committed to ensuring it will be truly reflective of the inclusive future we are striving to create for Ben's Original." But today, the dedicated microsite does not show any imagery other than the new branding.
Mars said production of the new brand identity will begin immediately, with Ben's Original expected to reach store shelves in early 2021.
Uncle Ben's first announced its intent to "[evolve] the visual brand identity" in June just hours after PepsiCo announced its intent to change the name and packaging of its Aunt Jemima brand.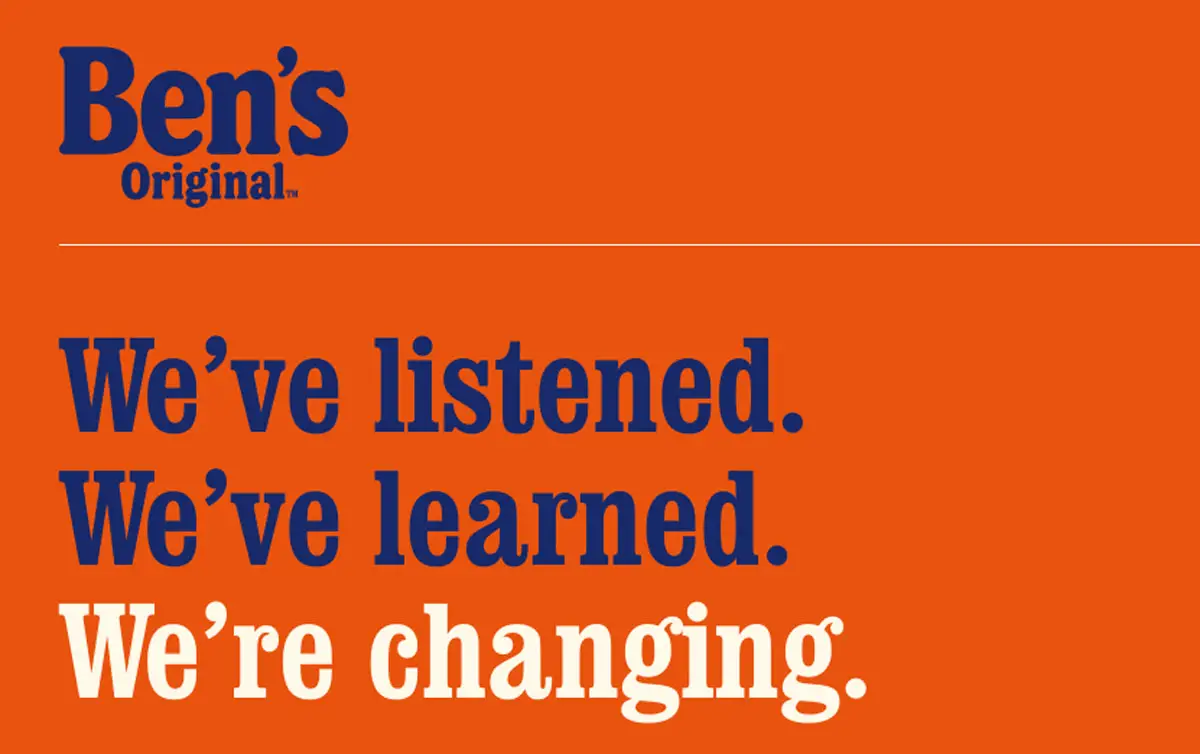 Who was Uncle Ben?
The name Uncle Ben dates back to 1946.
"Who is Uncle Ben? Actually, he was two people!" the brand previously said on its website. "The name comes from a Black Texan farmer—known as Uncle Ben—who grew rice so well, people compared Converted Brand Rice to his standard of excellence. The proud and dignified gentleman on our boxes, who has come to personify the brand, was a beloved Chicago chef and waiter named Frank Brown."
However, in his paper, Racial Etiquette: The Racial Customs and Rules of Racial Behaviour in Jim Crow America, Ronald L.F. Davis, a professor at California State University, Northridge, noted that Black men were called "boy," "uncle" and "old man" to denote inferiority during the Jim Crow era.
Beyond the name, The New York Times said the depiction of Uncle Ben with a bow tie was "evocative of servants and Pullman porters," the Black men—many of them former slaves—who served white passengers on railroad sleeping cars from the 1860s to the 1960s.
---
You might also like
---
More from Care
---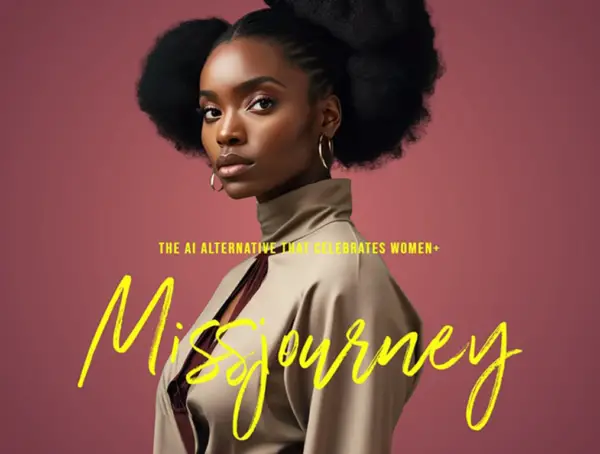 Missjourney is an AI tool that generates images exclusively of women, from CEOs to leaders, superheroes, doctors and engineers. TEDxAmsterdam Women …