There is no "Instagram algorithm." Instead, the platform actually relies on "a variety of algorithms, classifiers and processes, each with its own purpose."
If you have been desperately trying to understand how the Instagram algorithm works, it's time to review your strategy.
Like many of you, I have tried to analyze and understand how the Instagram algorithm works, so I could beat its algorithm. It seems I too would have had it all wrong because Instagram does not have one single algorithm that decides what content ranks high and which doesn't. It relies on a multitude of algorithms, classifiers, and processes. And it still is a bit of a mystery.
But thanks to a blog post by Adam Mosseri, Head of Instagram, we may know a little more:
"It's hard to trust what you don't understand. We want to do a better job of explaining how Instagram works. There are a lot of misconceptions out there, and we recognize that we can do more to help people understand what we do."
You can read the full blog post, but we have highlighted the most important takeaways for you below.
1. The Algorithm
Instagram does not have one single algorithm that controls what people see and don't see on the application, instead relying on "a variety of algorithms, classifiers and processes, each with its own purpose." He also addressed the shift to an algorithmic feed from a chronological one in 2016, saying users were missing 70% of the posts in their feed, and he said that each part of the app has its own algorithm tailored to how people use it: Explore, feed, Reels.
2. Ranking Feed and Stories
Instagram relies on thousands of "signals," and the most important ones are information about the post; information about the person who posted; the user's activity; and the user's history of interacting with someone.
Instagram then makes predictions, or educated guesses, based on how likely a person is to interact with a post. For feed, this includes spending a few seconds, commenting, liking, saving, and tapping on the profile picture. Mosseri added that the platform tries to avoid showing too many posts in a row from the same person, or Stories that were reshared from the feed.
3. Ranking Explore
The process is similar to that for feed and Stories, with a focus on predictions of likes, saves, and shares and use of the same signals detailed above. Instagram also applies recommendations guidelines to Explore in order to help people avoid potentially upsetting or sensitive posts, with Mosseri explaining, "You don't follow the people you see in Explore, which changes the dynamic when you come across something problematic. If a friend you follow shares something offensive and you see that in your feed, that's between you and your friend. If you see something offensive in Explore from someone you've never heard of, that's a different situation."
4. Ranking Reels
Everything that is true about ranking Explore is true about ranking Reels, but with Reels, there is a specific focus on entertaining the user. Mosseri wrote, "We survey people and ask whether they find a particular Reel entertaining or funny, and learn from the feedback to get better at working out what will entertain people, with an eye toward smaller creators. The most important predictions we make are how likely you are to watch a Reel all the way through, like it, say it was entertaining or funny, and go to the audio page (a proxy for whether or not you might be inspired to make your own Reel)."
5. Shadowbanning
Mosseri addressed accusations of Instagram shadowbanning, or silencing people or accounts, admitting that it has not always been clear about why content is taken down and, "as a result, we understand that people are inevitably going to come to their own conclusions about why something happened and that those conclusions may leave people feeling confused or victimized. That's never our intention, and we're working hard on improvements here. We also manage millions of reports a day, which means making a mistake on even a small percentage of those reports affects thousands of people." He added that Instagram is developing better in-app notifications to let people know why posts were taken down and explain why those posts run up against its guidelines.
Finally, Mosseri concluded his blog post by saying, "Providing more context on how content is ranked, shown and moderated on Instagram is only part of the equation. There is more we can do to help you to shape your Instagram experience based on what you like. We also need to continue to improve our ranking technology and, of course, make fewer mistakes. Our plan is to be proactive about explaining our work across all three areas from here on out. Stay tuned."
---
You might also like
---
More from Instagram
---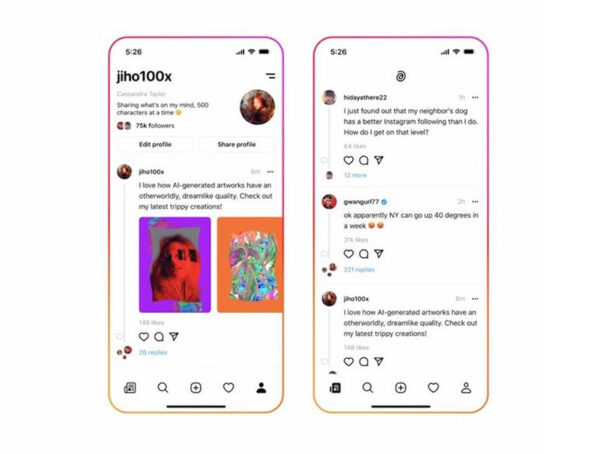 Instagram's rumored text-based Twitter competitor still does not have a name, but now we know what it might look like. The …