Following the Cambridge Analytica scandal, Facebook has worked hard (and spent a lot) trying to fix its image with digital, social, but also OOH ads. In London, a street artist thought he could make them more "honest."
Bruised but not down. Such has been the state of Facebook following the scandals, hacks, and other data misuses that happened over the course of the past few months. The company has learned from its mistakes and has been busy working to rehabilitate its image. In the UK, this has translated into a surge of digital, social, but also OOH advertising.
Many concur that it does not work. We're on Facebook but there are no good alternatives, and not because we love and trust the platform. Yet, it's everywhere, Facebook has literally taken over every single advertising spot in the British capital city.
But a local street artist, known as Protest Stencil, took on a mission to "improve" Facebook's posters across several bus stops in London, and transform them into a more "honest" message.
"Fake news is not our friend, it's a great revenue source."
"Data misuse is not our friend, it's our business model."
While we don't have to agree with the "improved" message, it certainly shows that for many users, trust is simply not there anymore.
Facebook will appreciate.
Those honest facebook ads are really getting around… pic.twitter.com/MI4zg7TmAH

— Protest Stencil (@protestencil) August 15, 2018
---
You might also like
---
More from Social Fun
---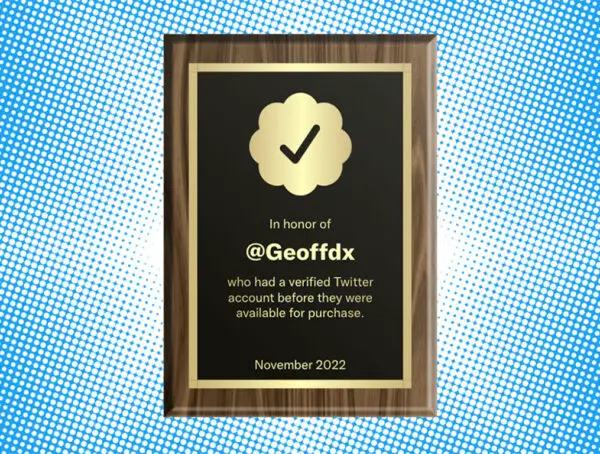 Veriforever is a web app that lets you create a personalized plaque to commemorate your Twitter verification. Before Elon takes …