Google Pay is expanding its availability to many more banks in the US and around the world.
Over the past one and a half months, Google has added support for Google Pay with 89 new US banks, bringing the current total supported banks to over 3,000.
If you're in the US, you can check out the list of new banks in the United States that support Google Pay.
1st Trust Bank, Inc. (KY)
Algonquin State Bank
Alliance Bank Central Texas (TX)
Bank of Advance (MO)
Bank of Herscher (IL)
Bank of Newington (GA)
Bank of Old Monroe (MO)
Bossier Federal Credit Union (LA)
Buckeye State Bank (OH)
Central Valley Community Bank
Clean Energy Federal Credit Union (CO)
Clearwater Credit Union
Community Partners Savings Bank (IL)
Dover Federal Credit Union (DE)
E-Central Credit Union
Exchange Bank of Northeast Missouri (MO)
Families and Schools Together Federal Credit Union
Farmers – Merchants Bank of Illinois (IL)
Farmers and Drovers Bank
Financial Horizons Credit Union
First Century Bank (TN)
First Federal Savings Bank (IN)
First Financial Bank, NA
First Nebraska Bank
FirstCapital Bank of Texas
Fort Davis State Bank
Franklin Mint Federal Credit Union
Gateway Metro Federal Credit Union
Genoa Community Bank
Gowanda Area Federal Credit Union
GreenState Credit Union (IA)
Greenville Heritage Federal Credit Union
Gulf Capital Bank (TX)
HNB First Bank (AL)
Hardin County Savings Bank (IA)
Harris County Federal Credit Union (TX)
Heartland Credit Union (IL)
Heartland Credit Union (MI)
Honolulu Fire Department FCU (HI)
Hurricane Creek Federal Credit Union (AR)
Jersey State Bank (IL)
Jolt Credit Union (MI)
KSW Federal Credit Union
Lakeview Federal Credit Union
Latrobe Area Hospital FCU (PA)
Live Life Federal Credit Union
Magnolia Bank (KY)
Martha's Vineyard Savings Bank (MA)
Millyard Bank (NH)
Minnwest Bank (MN)
Mountain Credit Union (NC)
Mt. McKinley Bank
Needham Bank (MA)
Northwest Christian Credit Union
One Community Bank (WI)
One Source Federal Credit Union (TX)
Partners Bank of California
Pawtucket Credit Union
People's United Bank, National Association (CT)
Peoples Bank & Trust Co (MO)
Plains Commerce Bank
Raritan Bay Federal Credit Union
Rio Grande Valley Credit Union
Rollstone Bank & Trust (MA)
SPE Federal Credit Union (PA)
Sabine Federal Credit Union
Saco Valley Credit Union
Safra National Bank of New York (NY)
San Luis Valley Federal Bank
Savings Bank of Walpole (NH)
Secured Advantage Federal Credit Union
Sentry Credit Union (WI)
Southbridge Credit Union (MA)
Springfield First Community Bank
St. Louis Bank
Susquehanna Valley Federal Credit Union
Taunton Federal Credit Union
Telcomm Credit Union (MO)
Texas Regional Bank
The Bank of Salem (MO)
The New Orleans Firemen's Federal Credit Union
Treasury Department Federal Credit Union (DC)
TruStar Federal Credit Union (MN)
United Credit Union
Varo Bank, National Association
WESLA Federal Credit Union
WESTconsin Credit Union (WI)
Wells River Savings Bank (VT)
WestStar Bank (TX)
You can find the full list of banks to support Google Pay, here.
---
You might also like
---
More from Google
---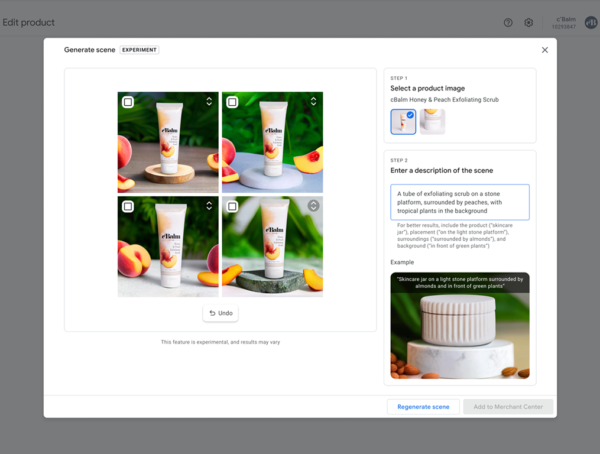 Google is launching Product Studio, a new tool that lets merchants create product imagery for free, using generative AI. Google Product …