Being a social media marketer is not an easy job. You have to keep yourself updated (you have us for that) and you have to stay inspired. Well, at WeRSM, we think TED talks are among the best material to keep one inspired. There are always interesting, they always inspire us to do more and they are often easy to digest. Perfect mix?
We watched many TED talks videos and we came up with this list of 5 talks we think every social media marketer should watch. So here they are. Enjoy and let us know how you feel after watching these awesome people talk.
1. Matt Cuts – Try Something New For 30 Days
One of the best way to stay inspired is to try new things, all the time. But we never really have the time to get involved in new activities. You may want to learn how to code, how to be better at photoshop, write better copy or even start cycling to work? Well Matt believes that if you can commit to try out something new for as long as 30 days, there is a great chance you will get succeed, build new habits, improve your self-confidence and get even more inspired to do more. Will you try?
2. Derek Sivers – How To Start A Movement
Maybe what you need is help building a larger and stronger community. After all, is this not at the heart of social media marketing? Or you have been asked to drive more traffic to your company's website, or even get them to make a purchase on your e-store? That is exactly what this talk is about. In just 3 minutes, Derek shows us how to start a movement. Because, what you really want is to influence someone's actions.
3. Alexis Ohanian – How To Make A Splash In Social Media
Social media is a tool that was given to marketers to better market their products, but have they succeeded? Reddit's Alexis Ohanian uses a fictional story of a humpback whale's rise to online superstardom to give lessons that apply to online marketers. He does so by using examples of successful memes, infographics and other marketing tools that can make or break a social media marketing campaign. The job of "marketing something that sells itself" requires a different approach on social networks. "How to Make a Splash in Social Media" will show you how you can do just that, in just 3 minutes.
4. Seth Godin – The Tribes We Lead
Seth Godin is a well-know persona in the world of marketing. In this talk, he argues the Internet has ended mass marketing and revived a human social unit from the distant past: tribes. He explains how tribes are founded on shared ideas and values and as such they give ordinary people the power to lead and make big change. And he believes we should all do so.
This one is a bit longer, so make sure you have some free time ahead of you to really enjoy this talk from Seth Godin and really benefit from it.

5. Tim Leberecht – 3 Ways To (Usefully) Lose Control Of Your Brand
Once you have done it all on social media, there is actually one more step before you can really be successful: you need to lose control of your brand. Yes, let go, let others take over your reputation. In this video, Tim Leberecht talks about the upside of letting go of your brand's reputation, to allow for growth. He explains how reputations are built on relevancy and on conversation that is free-flowing and organic. Not something brands can achieve if they are so focused on keeping control.
So how are you feeling now? Inspired? Motivated? Creative? I am sure there are many more TED talks that could have made this list, so if there is one you really think should be added here, please do share the link in the comment section below. Thank you!
You might also like
---
More from Experts Talk
---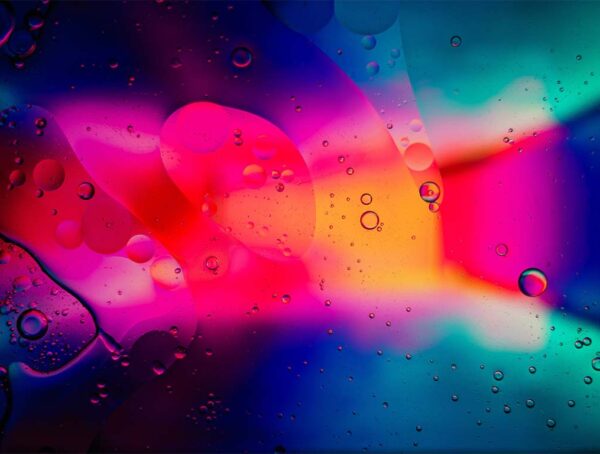 In this month's experiment, we set out to find out whether adding custom alt text on Instagram posts improves reach.