Google has published 5 shifts in shopping behavior, to help retailers take action and prepare for the holiday season.
The holiday season this year is expected to look quite a bit different than last year, but some things never change. Just like every year, it will be a time with lots of demand from shoppers and a great time to connect with them.
Retailers need to take advantage of the opportunity to get discovered by growing their e-commerce offerings and finding ways to give shoppers the information and products they seek. Here are five shifts in shopping behavior that retailers need to know about to prepare.
A Month-long Cyber Monday
COVID-19 has changed the ways in which people shop – how, when, and where. With shoppers planning on starting their shopping earlier this year to avoid items being out of stock, retailers need to prepare to extend their Cyber Monday and Cyber Week campaigns.
Also, as people turn their attention more online – to browse, explore, research, and purchase – there is an increase in shoppers looking for discounts and "best affordable" products.
To prepare, retailers need to think beyond the usual peak days and be prepared to extend the holiday shopping and deal-seeking period to capture early and late holiday traffic.
Digital Newcomers Driving Growth
Many US shoppers are sticking to online shopping this year, but there are also many more people going online to browse and shop for the first time ever. Google has found that over 50% of US shoppers tried a new shopping service for the first time this year, and more than 10% of US shoppers tried a new shopping app for the first time this year.
Retailers should prepare for an influx of first time online customers, building frictionless, and seamless shopping experiences for people.
A Skew Toward Online SKUs
Since the beginning of the year, there has been a significant increase in searches for inspiration, ideas, comparisons, and online shopping. This is expected to lead to more online purchase decisions. People are going to interact differently with brick-and-mortar stores, as they are gradually being reduced to transaction points as people already know what they want and they just come in to buy it.
Retailers can prepare by monitoring consumer trends and bringing the best of their stores online for shoppers to find. It's also a great idea to make sure shoppers have the most up-to-date information about products and shopping options – i.e. curbside pickup, etc.
The Purpose-driven Shopper
Google's research has shown that shoppers are supporting businesses that share the same values as them, aligning their purchasing behaviors with companies that they share beliefs with or have ethical practices.
46% of surveyed US shoppers agree that they make a deliberate effort to shop and businesses that align with their values, while 66% have decided to shop more at local businesses this holiday season. Furthermore, Google searches for "support local businesses" have grown over 20,000% since last year.
Businesses can use MyBusiness attributes like "Black-owned," "women-led", or "LGBTQ-friendly" to help them stand out to customers.
Something New & Something Known
More and more US shoppers are purchasing from brands that are new to them, and this trend is expected to continue. Many shoppers are receptive to buying from new brands and retailers, but others will prefer what they already know.
Retailers need to help people discover their brands and products through immersive formats like video.
---
You might also like
---
More from Google
---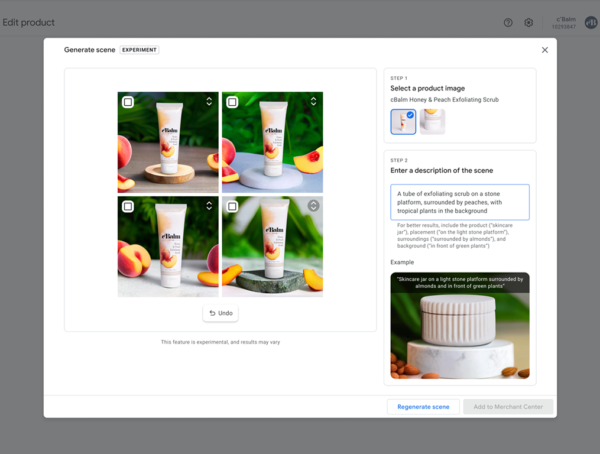 Google is launching Product Studio, a new tool that lets merchants create product imagery for free, using generative AI. Google Product …