Here are three types of YouTube videos that are "piquing viewers' interests" on the video platform right now. 
Every month, Earnest Pettie, a trends analyst at YouTube, looks at the videos that are trending on the video platform and shares three examples, "and the insights they reveal." Here are the three types of videos chosen to look at this month: Primitive technology, the ugly to beauty challenge, and followers decide.
Primitive Technology Videos
There is a newly developing trend called "primitive technology" that's bringing us back to our roots in this technologically advanced world. Primitive technology videos usually involve displaying "survival skills and bushcraft." Creators show related techniques, such as "how to build a water purifier," and others that may be "necessary to sustain life in a natural environment."
Primitive technology videos usually lack music and their "sole focus" is the "completion of a task." Pettie explains that this results in an oddly satisfying YouTube version of "slow TV" –  "a genre that focuses on an ordinary or even mundane event" like a log burning, a minute-by-minute train ride, etc.
And despite their seemingly mundane nature, many people are watching. Since the beginning of 2017 YouTube has seen a 248% increase in monthly views for primitive technology, survival, and bushcraft videos. The trend is peaking this summer.
This trend shows us that "technology can actually help us disconnect and get more in touch with our 'outdoorsy' side" explains Pettie. "There is a place on YouTube where audiences seek refuge from the constant barrage on our attention spans."
Ugly To Beauty Challenge Videos
Can beauty and gaming overlap? According to Pettie, "it turns out they work really well." The trend is called "the ugly to beauty challenge," and it involves gamers recording themselves giving makeovers to Sims 4 characters.
The challenge is dominated by female gamers, with participants including "some of the top female gamers on YouTube, such as iHasCupquake, LaurenzSide, and cuteplay," explains Pettie. The challenge used to feature time-lapse videos with music; now it consists mainly of gameplay with commentary from the creator, and their face in the video itself.
In the last year – from summer 2017 to summer 2018 – the watch time of ugly to beauty challenge videos has grown 4.5X. Pettie explains that "the trend is a great example of how YouTube provides a creative angle for people to develop something that hasn't been done before," also highlighting "the unique interests of female gamers" on the video platform.
It also proves that trendspotters would always be on the lookout for the intersection of categories that may still arise. The overlap between beauty and gaming in this instance is an excellent example.
Followers Decide Videos
The "followers decide" trend takes one step closer to allowing fans to further connect with their favourite creators by giving them the opportunity to "influence a creator's day."
It typically involves creators polling their audiences on how to spend their upcoming day or what to do in a specific situation. As Pettie explains, "audiences can suggest everything from hair color to travel destinations to meals they want creators to try." The video is uploaded, and followers can see the result, and "be inspired by this real-time connection."
The trend has over 100 million views this year alone and is a good example of the "positive response of audiences who feel they have a say in developing the content they consume."
https://www.youtube.com/watch?v=6JZ-L4qLiDE
---
You might also like
---
More from YouTube
---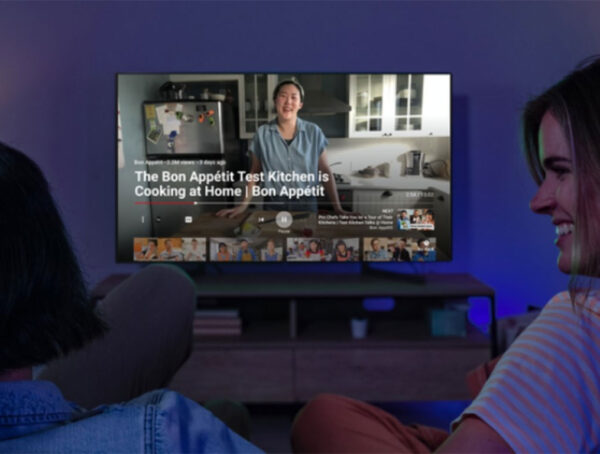 YouTube is bringing longer unskippable ads to its TV app, unless you're paying for the platform's premium subscription YouTube says these …