Social media: we all swear that it's the best channel to reach out to Millennials, Generation Z and other teenagers – by a long shot. But do we really understand these generations, or really know how to talk to them?
They are tomorrow's home owners, car buyers, fashion shoppers and overall big spenders. So it totally makes sense that today's marketers are largely focused on them Millennials, Generation Z and other teenagers.
They are the "connected generation," never far away from their phones, and always connecting with their friends and their favourite brands on social media. But what do we really know of them? How certain are we, that we understand them, and communicate to them in the right manner?
This month, I chose 3 books that focus on them. They look into their habits, analyse their behaviours, and will help you get a better understanding of what message you should be sending them – and how your should do it.
Hope you enjoy reading them!
It's Complicated: The Social Lives Of Networked Teens
It's Complicated: The Social Lives of Networked Teens
 – by Danah Boyd
What is new about how teenagers communicate through services such as Facebook, Twitter, and Instagram? Do social media affect the quality of teens' lives? In this eye-opening book, youth culture and technology expert Danah Boyd uncovers some of the major myths regarding teens' use of social media. She explores tropes about identity, privacy, safety, danger, and bullying.

Boyd's conclusions are essential reading not only for parents, teachers, and others who work with teens, but also for anyone interested in the impact of emerging technologies on society, culture, and commerce in years to come.
American Girls: Social Media And The Secret Lives Of Teenagers
American Girls: Social Media and the Secret Lives of Teenagers
 – by Nancy Jo Sales
Instagram. Whisper. Yik Yak. YouTube. Kik. Ask.fm. Tinder. The dominant force in the lives of girls coming of age in America today is social media. What it is doing to an entire generation of young women is the subject of award-winning Vanity Fair writer Nancy Jo Sales's riveting and explosive American Girls.

Provocative and urgent, American Girls is destined to ignite a much-needed conversation about how we can help our daughters and sons negotiate unprecedented new challenges.
The Happiness Effect
The Happiness Effect: How Social Media is Driving a Generation to Appear Perfect at Any Cost
 – by Donna Freitas
Social media has become the dominant force in young people's lives, and each day seems to bring another shocking tale of private pictures getting into the wrong hands, or a lament that young people feel compelled to share their each and every thought with the entire world. Have smartphones and social media created a generation of self-obsessed egomaniacs?

Absolutely not, Donna Freitas argues in this provocative book. And, she says, these alarmist fears are drawing attention away from the real issues that young adults are facing.
---
You might also like
---
More from Lifestyle
---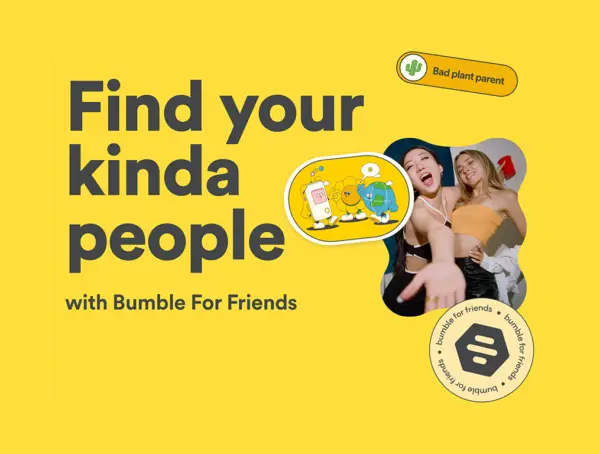 Dating app Bumble said it is testing a separate app, Bumble for Friends (BFF) in select markets to help users …