Pinterest has issued a recap of its 2021 predictions, revealing that 8 out of 10 trend predictions this year came true.
Earlier this week, Pinterest revealed its recap of all the trends predicted to go big in 2021, and it turns out that 80% of the trends predicted last year in its annual Pinterest Predicts report continued to grow throughout 2021.
As Pinterest explains, "Pinterest Predicts isn't your typical trend report. It's a not-yet-trending report. A window into the future from the platform where people go to plan it." The company claims that these insights prove that Pinterest trends grow faster, last longer, and go deeper than its competitors.
Accepting trends has proved particularly beneficial to brands that built their campaigns during post-pandemic uncertain times. In addition, Pinterest's capacity to predict new habits and behaviors based on Pinner activity also helps advertisers connect more deeply with their audiences.
But the insights are not just based on Pinner activity. Pinterest is continuously looking to expand this capacity by also partnering with brands to understand consumer behavior better.
For example, building on research on how pinners are keen on celebrating even the slightest occasion, Buick created a campaign around the Little Moments of Big Love trend. The auto brand's campaign performance exceeded benchmarks.
In addition to seeing trends ahead, Pinterest appears to have trends across multiple categories grow faster and last longer than anywhere else on the internet. According to the platform, trends on Pinterest sustain 21% longer monthly growth than other platforms.
This also, of course, means that brands and creators who feature these trends benefit from content that continues to maintain relevance for longer.
Take a closer look at Pinterest Predicts' report here.
---
Featured image: Pinterest
You might also like
---
More from Pinterest
---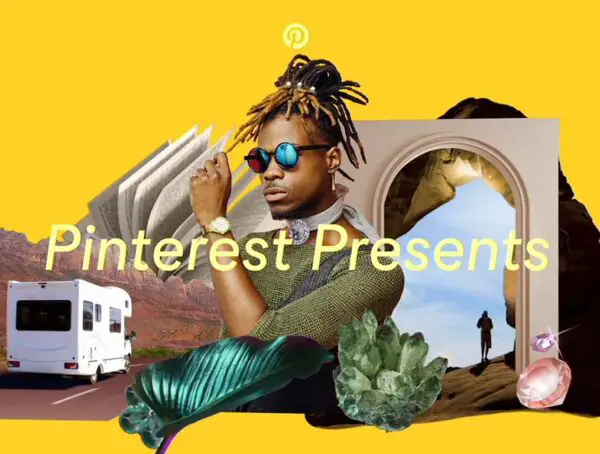 On March 10th, marketers and executives will gather to hear Pinterest's updates on its work across shopping, creators, trends, and …