Please welcome this week's 12 Questions Expert Spotlight guest, Head of Social Media at Overtime, Thomas Weingarten.
Thomas is an all-in sports guy, as well as the Head of Social Media for NYC-based sports network Overtime, a company that dedicates its time to inspiring the next generation of fans via tech, new platforms, and new formats.
With over 145 million minutes of watch time each month, Thomas and his teams are certainly kept busy.
Here are his answers to the 12 questions we ask all our experts!
1. Which is your favorite social media platform, and why?
TikTok! I love how positive the community is on there. It has a really new and fresh vibe where everyone on the platform just roots each other on. It's amazing how users on there get the confidence to try new things and share them with the world!
2. What social media platform is used most by your brand/agency?
3. In your opinion, what is the future of social media and what platforms will lead the way?
The future of social media is about being authentic and having a strong community. As Gen Z continues to develop and take even more control over the voice on social, those things will continue to win out.
I think everyone on social is tired of seeing content exaggerated and over the top. Keep it real and make the audience know that their voice is being heard.
Currently, I see TikTok and YouTube making the biggest strides, but ultimately I think it's brands that will have to change for their audience and not necessarily the platforms.
4. Tell us about one social media campaign you liked most this year.
This year, we worked with Converse on putting on our own basketball event, then telling the story of it through social media and a short film. It was really special to bring the best male and female basketball players in the country together in one place here in New York to create something really dope!
All of the layers that we got to put out on social made this really stand out; featuring behind the scenes, to basketball highlights, storytelling and more, it was all done to make viewers feel like they were getting the full experience. The continuity and authenticity of the content are what really made it really special.
5. What about the latest campaign your brand or agency was involved in?
We recently worked with Gatorade on a rivalries series. This was focused on big rivals in high school sports. We had some basketball players going head to head as well as football teams battling it out.
The cool part about the campaign was seeing these ultra-competitive athletes take a step back and express how much respect they had for their "rivals". I love that we can make athletes feel comfortable to open up like that and tell their stories across social.
6. What is the most important thing brands and agencies need to keep in mind, in order to build a successful social media campaign?
To have a successful campaign, you need to make it feel true to your brand. It's crucial to figure out how you can get your point across without it feeling like you're serving the audience an ad.
Often times, brands come to us to partner on a campaign because they want to be put in front of our audience. The best way to do that is to still deliver our audience something that feels authentic while creatively integrating the other brand.
7. In your opinion, what is the most critical KPI you look for to determine success on social media?
There are a bunch that stand out, but the main thing for myself at Overtime is video views.
We only share videos, so to continually meet our goals and figure out what gets seen the most is what I'm obsessed with. I also find that views are often a proper determination of how all other metrics are doing, so it makes sense for us.
8. What will be the role of social media in the marketing mix of the future?
Social has to be huge in the marketing mix. It's really the best place to reach a large audience; especially if you're trying to reach the younger generation. As long as that's where people are, marketers have no choice but to lean into it.
9. What would you say the most significant obstacle faced in social media?
The biggest obstacle is figuring out what that next big thing is. Whether it's a content trend, a platform, or anything else, social media is always trying to find what's next. To be relevant, you have to stay on top of what the newest and hottest thing is because your audience is going to shift there, for sure.
10. What is one piece of advice you would give someone just starting in the industry?
Stay as consistent as possible. Figure out what your voice is going to be and your main focus points and stick to them. Social media is a nonstop grind, and the more consistent you can be with it, the more your followers will remember you.
11. In your opinion, what ad format will lead the future of social media marketing?
Integrating fun and creative ways to make ads really feel like just another regular post coming from your accounts.
12. Finally, what is a 'Fun Fact' we wouldn't find on your social media profiles?
I love watching Rom-Coms! Lol.
---
You might also like
---
More from Experts Talk
---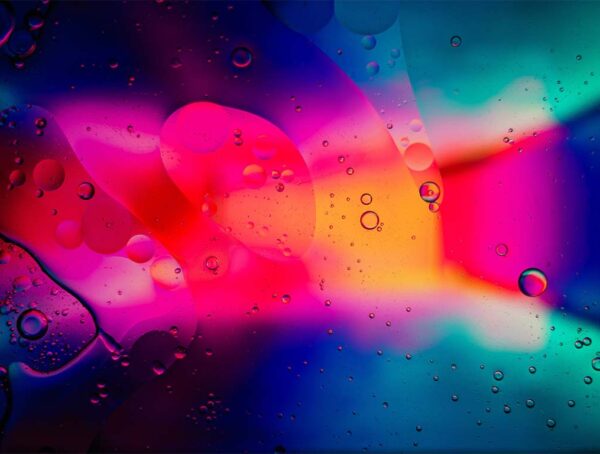 In this month's experiment, we set out to find out whether adding custom alt text on Instagram posts improves reach.